People usually do not call over WhatsApp for serious matters. Your friends might be bugging you with group calls or individual WhatsApp calls while you are in a meeting or at work. If you want to avoid such annoying calls from WhatsApp, we will show you how to mute WhatsApp calls on your iPhone.
Here are the best possible methods to avoid, mute, or disable incoming WhatsApp calls on iPhone.
Unlike the Android version, WhatsApp on iPhone does not allow you to disable incoming call notifications. WhatsApp calls on iPhone will be shown as normal calls, so that you need to take several other ways to turn off incoming WhatsApp calls on iPhone.
Put iPhone In Silent Mode
WhatsApp calls ring like normal incoming calls on your iPhone. The ringer will turn off when you put your iPhone in silent mode. In case you just want to silent the incoming calls on WhatsApp, you can put the iPhone in silent mode by turning off the ringer switch on the left side.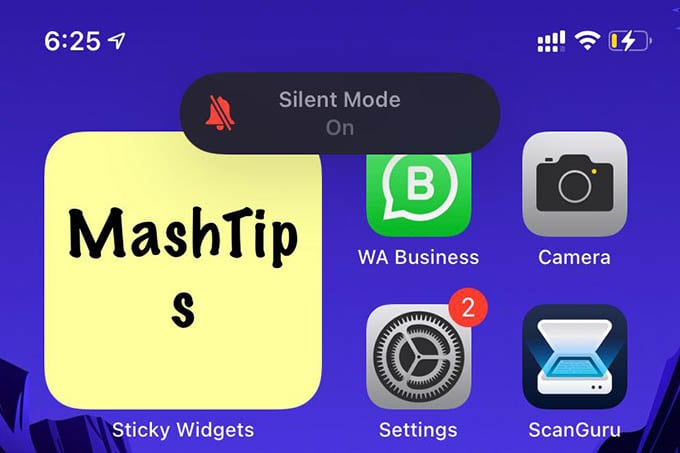 If you are too lazy to switch the ringer button every time, you can set your iPhone to enable mode when you tap on the back of the iPhone.
Use Do Not Disturb Mode
The Do Not Disturb or the DND mode on iPhone silents all the incoming calls, alerts, and notifications when enabled. DND is an advanced silent mode, that silents all the alerts, notifications banners, and incoming calls as well.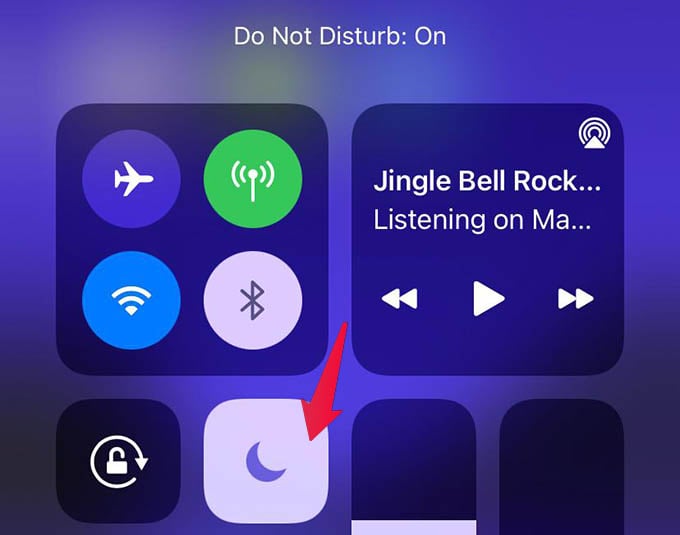 To put your iPhone in Do Not Disturb mode, pull the control center and tap the crescent moon icon. To block incoming WhatsApp calls, you need to go to Settings > Do Not Disturb and choose which calls should be allowed during DND.
Block the Person on WhatsApp
Putting iPhone in silence or the Do Not Disturb mode is temporary and you cannot rely on it always. Since WhatsApp does not let you block WhatsApp incoming calls on the iPhone, the only way we have is to block the person. Once you block someone on WhatsApp, they will not be able to send you messages or call you on WhatsApp.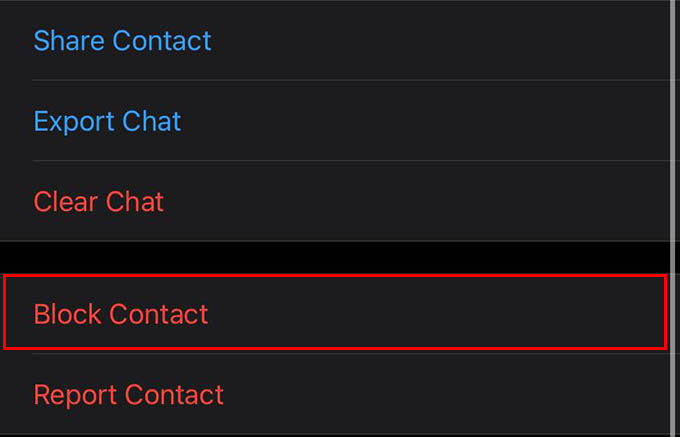 To block a person on WhatsApp, open the chat, and tap the contact name at the to;. The next window will show an option "Block contact." To receive any more messages and calls from the person, you need to unblock the contact on WhatsApp.
WhatsApp does not have an option to hide or mute or block incoming calls on the iPhone. So the system options like DND or silence will be needed to mute WhatsApp calls. Hope this guide helped you avoid unnecessary WhatsApp incoming calls.