While taking photos on iPhone, the majority of the users might have used the Zoom option to capture a closer view of things. But the usual zoom-in iPhone camera is a bit slow and sometimes hard to use. If you want t quick zoom effects and focus on objects, there are some other iPhone camera tricks for that.
Let's see how we can quickly zoom while taking videos using the iPhone camera.
Zoom In or Out Video Using Shutter Button
Let's say you are standing in a crowded area and you need to record something happening real quick. In this case, you can make use of the Capture button in your camera as a slider to Zoom In or Out. Let's see how to do that.
Launch the Camera app on your iPhone and tap on VIDEO to switch to the video mode.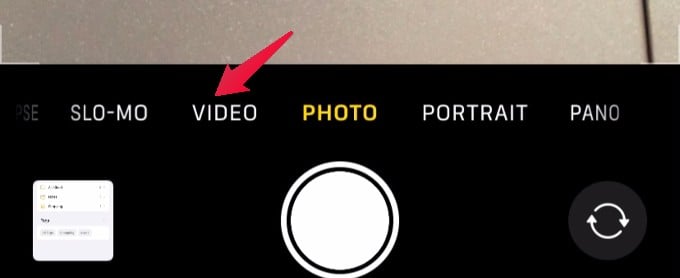 Tap and hold the Record button till you see a lock symbol on the bottom right of the screen.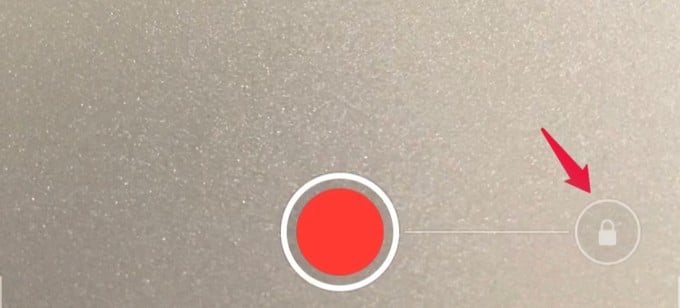 Then, swipe your finger from the Record button to the right and release. You will see the white Shutter button on the bottom right instead of a lock symbol. (Or you can simply tap the red recording button).

Now, when you place your finger on the Shutter button and swipe up to zoom in. Likewise, when you move your finger away from the capture button, it will be zoomed out. You can also swipe up and down on the record stop button to zoom in or out on iPhone video.
Related: 7 Best Apps to Turn Your iPhone into Security Camera
Use QuickTake to Zoom and Capture Videos
On your iPhone running iOS 13 or newer, you can capture videos while taking photos without switching to VIDEO mode. This feature is called QuickTake video.
Open the Camera app on your device. By default, the Camera app will be set in Photo mode. If you tap and hold the Shutter button (white color), the mode will be switched to video and the recording will get started. The video recording will get stopped only if you release the button.
You can lock the video recording by swiping the shutter button to the right.
To zoom while starting to record, simply swipe up and hold the shutter button from the Photo mode on your iPhone Camera app.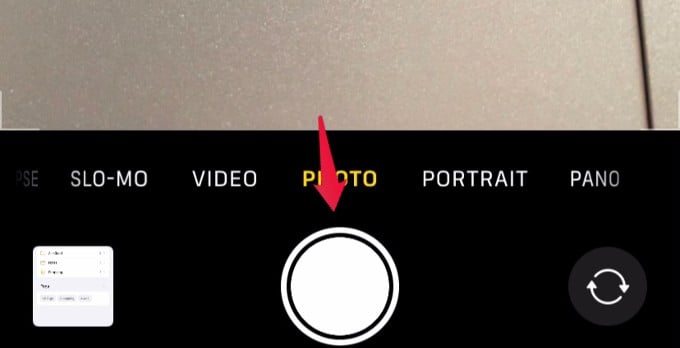 If you feel difficult to hold the Shutter button for recording video, then there is an alternative. Once the recording has started, slide the Shutter button to the right and release it. To Zoom the video, place your finger on the shutter button and swipe up or down.
Related: 15 Best Hidden iPhone Tricks You Never Knew Existed Before
Quickly Zoom When Taking Video on WhatsApp
Let's say you wish to send a video message on WhatsApp to someone. Instead of navigating to the Camera app on your iPhone, you can directly record and second videos from WhatsApp itself. Let's see how to do that.
Launch WhatsApp on your iPhone and select the Contact from the Chats screen.
Tap on the Camera icon located on the bottom right of the screen.

When you tap and hold the Capture button (white color), the recording will start and you will see a red color button. Do not release your finger until you finish recording the video.

To zoom in, swipe up your finger and swipe down to zoom out. To stop the recording, release your finger.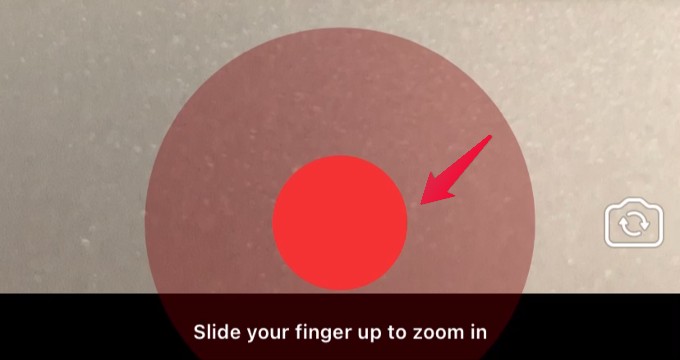 Related: How to Send Self Destructing Photos on WhatsApp
Quickly Zoom While Taking Videos on Instagram
Not only on WhatsApp, but you can also Zoom while capturing videos on Instagram as well. The Zoom feature will come in very handy especially if you want to make movies and post that on your feed.
Launch Instagram on your device and tap on the + icon on the top. Then, go to the Reels or Story mode on the Instagram camera.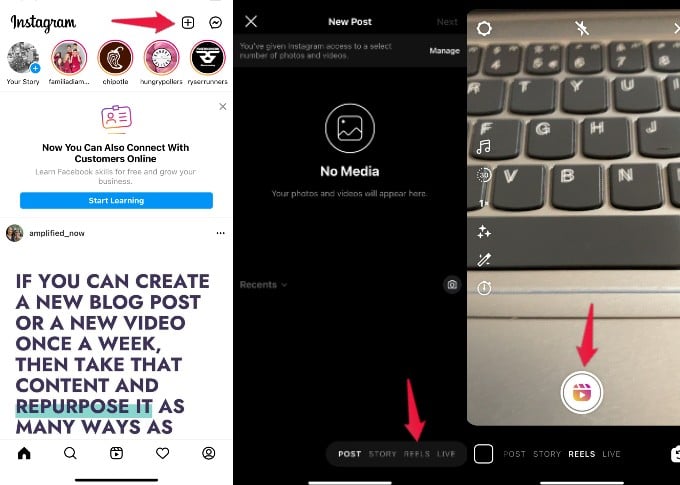 Now, tap and hold the capture button to start recording. You can zoom in or zoom out quickly by moving your finger up or downwards.
Related: How to Use Instagram Reels and Create TikTok-Like Videos
Well, we hope that the above tips will help you to quickly Zoom in or out while shooting videos on your iPhone. Apart from these, there are many apps that help you quickly take videos and zoom in or out in no time. Share your thoughts here.