If you are using iOS 15, iPadOS 15, or newer on your iPhone or iPad, you might have come across the option "Website Tinting" in Safari settings. So, what is it? Safari Website Tinting gives you an immersive reading experience while visiting websites and blogs.
Let's see website tinting in action on Safari for iPhone.
Whats Is Safari Website Tinting?
Website Tinting is an additional visual improvement Apple just gave to the Safari browser on your iPhone or iPad. While visiting websites or reading blogs in Safari, you might have noticed the iPhone status bar at the top in gray color. If you ever found this uncomfortable to look at, website tinting is the way to make it go away.
When you enable Safari Website Tinting, the status bar of your iPhone will change to the top-most color of the website you are in. This makes the border between the website and the iPhone status bar disappear. You will get a more immersive and comfortable view while visiting any website from your iPhone. Take a look at the image below for a detailed comparison: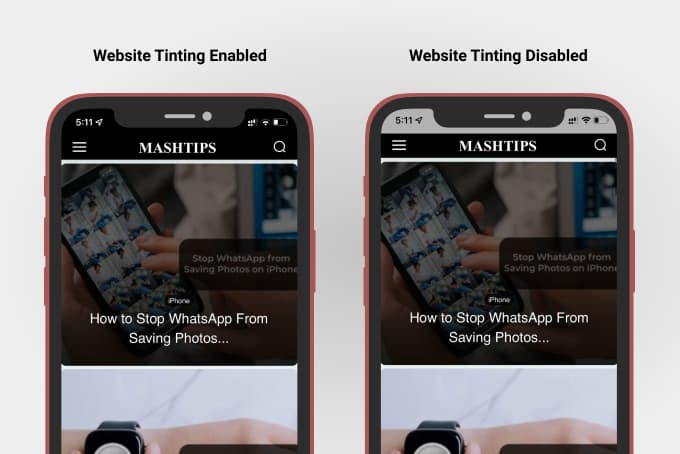 Related: How to Move Safari Address Bar to Top on iPhone
Change Safari Color with Website Tinting on iPhone
Website Tinting is available for iPhone and iPad users with the iOS 15 / iPadOS 15 or newer versions of software. If you are using the latest update in your iPhone or iPad, here are the steps to enable or disable website tinting on Safari.
Launch Settings app on your iPhone or iPad. Go to Safari settings.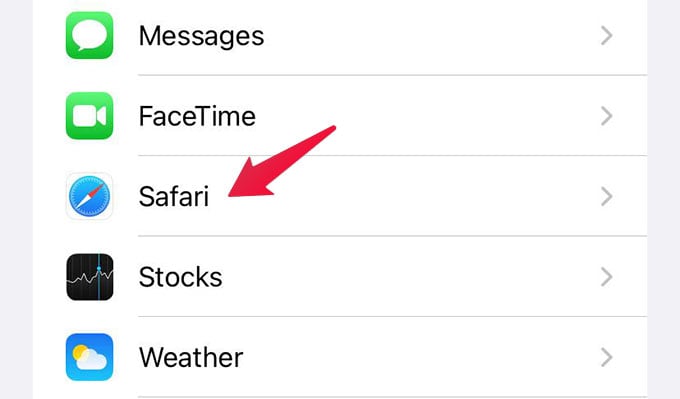 Under the "TABS" title, check for the "Allow Website Tinting" option. Toggle on or off the option depends on what you want.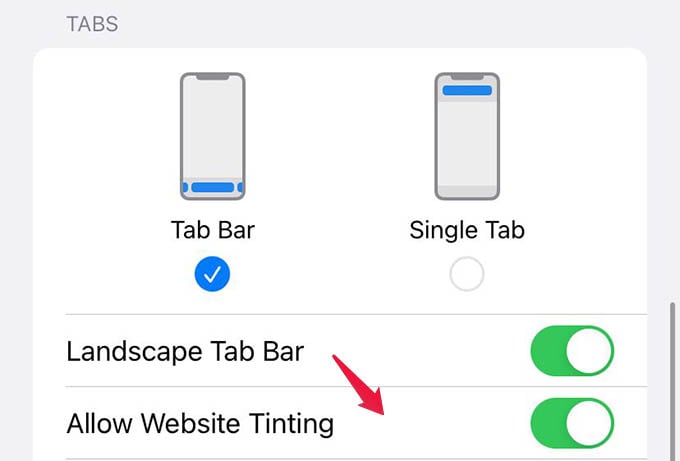 Related: What Are Safari Tab Groups and How to Use Them
When disabled, the status bar on your iPhone will remain in gray color while visiting any websites. If you toggle it on, Safari will change the iPhone status bar color according to the website you visit.