Samsung has unveiled Galaxy Gear and Galaxy Note 3 & Galaxy Note 10.1 2014 edition in the Samsung Unpacked event held in Berlin. The Galaxy Gear is the firm move towards the wearable computing well before their rivals.
Even though Samsung Gear is not a stand alone phone, still you can make phone calls using this Android based smart watch. We will see the available details of these 3 devices in detail.
Galaxy Note 3:
The third iteration of the widely accepted Galaxy Note family with a lighter, faster and larger update. This time Galaxy Note 3 comes with an improved S-pen with much more features.
[table width="100%"]
Samsung Galaxy Note 3
13 MP UHD camera with CRI LED for 4K video recording
1080P 60FPS video support
5.7 Full HD Amoled screen with 1920 x 1080 resolution
Ultra High Quality Audio -24bit 192 KHz
Quad core processor 2.3Ghz -LTE / Octa core 1.9GHz-3G
3GB RAM with 32GB/64GB memory
3200 mAH with 13 hrs video playback time
Scrapbook Samsung Knox for security
[/table]
Related: Best built in GPS Tablets To Replace Your Old GPS Device.
[table width="100%"]
New S pen & Software Features
Air Command-click on the dot to get the menu
Action Memo – handwriting recognition
Scrapbook – Add your content to scrapbook by circling it
S-Finder – Go to the source of the stored content
S-note -Cloud integrated Note application
Multi tasking:-
: -Multi window – split your window with apps
: -Pen Window – open pen designed window for apps.
Multi vision for group play- Share your screen with other Galaxy devices
CAT 4 LTE support
Barometer, temperature, humidity sensors
151.2mmx79.2mmx8.3mm, 168g
[/table]
Galaxy Gear – Watch:
Samsung Gear is not a stand alone phone, still you can make phone calls using this smart watch and also featuring with lot of smart ideas into this smart device.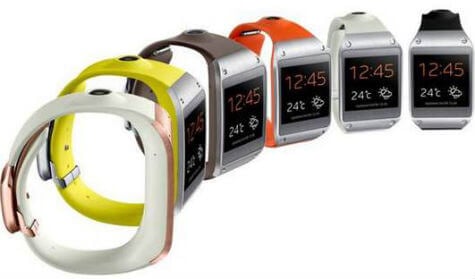 [table width="100%"]
Samsung Galaxy Gear
Light weight stainless steel
Left to right swipe for menu. top to bottom swipe for back. tap to select.
Connects to your galaxy devices like Note 3
Smart Relay : Open the notifications in Phone when you take it out.
Calls can be made with raising hand towards ear with Gear.
S Voice for voice controlling.
Built in 1.9 MP Camera with Memo Grapher for video memo
1.63 super AMOLED display with 320 X 320 resolution at 278ppi
800Mhz CPU
Own Apps
25 hrs battery backup
Support for S4, S3 and Note 2 with an update
512 MB RAM
[/table]
Galaxy Note 10.1 2014 edition:
This 10 inch tablet from Samsung similar to Galaxy Note 3 in most of the specifications, but stll have some unique factors that need to highlight here.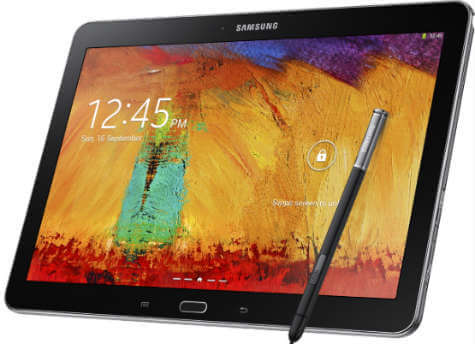 [table width="100%"]
Galaxy Note 10.1 2014 Edition
2560 X 1600 resolution 10.1 inch display
7.9 mm, 535g
8220 mAh battery
8MP front and 2MP front camera
3GB Ram and 16/32/64GB internal memory
GPS and GLONASS.
Multi Window for multitasking
[/table]
The race for the wearable devices are began. We will see more devices in the coming days as the IFA event progresses at Berlin. More releases are on the cards now.