Samsung introducing cool gadgets based on both Windows and Android operating system which is offering some awesome additional features like waterproof Smart Phone, Dual OS tablets that can switch between Windows 8 and Android, Smart Camera that can connect via WiFi and share photos and more.
The list expands to Samsung Galaxy Zoom, S4 mini, ATIV devices in the Smartphone Series and Galaxy NX Android camera, Samsung ATIV Q, Tab 3, Book 9 plus, One 5 style Tablets and Laptops.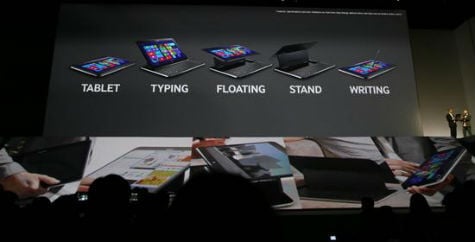 Samsung Galaxy S4 Mini:
The miniature version of their flagship phone Samsung Galaxy S4 is out now. The Samsung Galaxy S4 Mini incorporates a Dual core processor with 1.5GB RAM.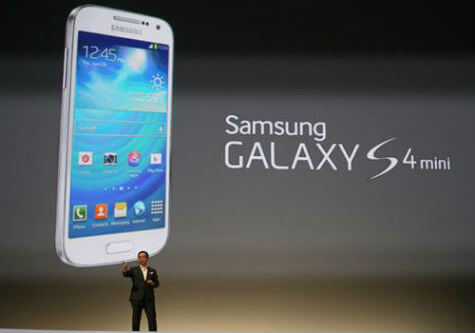 The display is of the size of 4.3 inches which is comparable to most of the phones. The 8 MP front and 1.9 MP rear cameras is same as it's older version Samsung Galaxy S3.
Samsung Galaxy S4 Active:
The same popular Samsung Galaxy S4 variation with much more impressive look. This time they are aiming the rough users like travelers and sports personals. Samsung Galaxy S4 Active comes with IP 67 protection standard. It means that it is highly dust and water resistant.

Samsung is claiming that it can be used to take underwater photo's also within less depth. It comprises a regular 5″ display and 1.9 GHz quad core processor like the S4 along with a 8mp camera.
Galaxy S4 Zoom:
Welcome to the world of hybrids of smartphone and Camera. The Samsung Galaxy S4 boasts with a 16Mp camera and with a 10x optical zoom. It also includes Optical Image Stabilization and Xenon Flash as the normal auto focus camera. Full phone functions are available with Samsung Galaxy S4 Zoom along with a normal auto focus camera.
Samsung introduces a new In call Photo share feature which helps to take the photo and send it to the caller during the call. The Photo suggest feature can be used to take out the picture and compare with the friends pictures of same place.
Samsung Galaxy NX  Camera:
They are not phones, but the pure cameras with the Android OS. They can connect to Wifi and 3G/LTE and send the pictures through it. Samsung introduces Galaxy NX camera in the series with Interchangeable lens of upto 30 choices.
The image sensor is 20.3 Mpixel APS-C censor. The shutter speed of the Galaxy NX is possible upto 1/6000 which makes them comparable with the DSLR type cameras. The OS is Android 4.2.2 and it contains a 4.8″ display using a 1.6GHz quad core processor.
Samsung ATIV Q:
Highly attractive Tablet of Samsung new released. Samsung ATIV Q contains Windows 8 and Android dual OS working environments instant switchable with a hardware button. The hardware specifications have 13.3″ display with 3200×1800 pixels resolution and the pixel density is 275ppi.
This tablet can be converted as a Laptop using the built in slide out Keyboard which is well designed under the tablet screen. Another attractive point is that there is no need to reboot for OS switching. It contains the newly released Intel Haswell processor which may be the main reason for it's 9hrs battery life. The weight of the convertible Tablet is just 1.29kg and it is having just 13.9mm thickness. Price information is not yet available.
Samsung ATIV TAb 3:
The third iteration of the their regular Windows based ATIV Tablet is introduced. It is having just 8.2mm thickness with a weight of 550g. Contains a good 10.1″ display and having around 8hrs of battery back up. The new attraction is  Full Windows 8 (not the Windows RT) along with the included Microsoft Office 2013. Introducing the S Pen support to the Windows scenario looks promising.
Samsung ATIV Book 9 plus laptop:
With 12hrs battery backup and the 13.6mm display with 3200×1800 resolution Samsung upgrading its laptop series to ATIV Book 9 plus. It has just 1.39kg of weight which makes it more portable.
The new SideSync feature allows to drag your work from your laptop to smart phone and share your phone screen. Along with Samsung also introduced  its cheapest version of laptops with weighing 1.64kg named as ATIV Book Lite.
Samsung ATIV One 5:
Another thin laptop with 4.5mm thickness and Quad core processor. Their HomeSync Lite feature extended in this laptop for sharing on Samsung devices.
There are some promising debuts in the long list of releases from Samsung. ATIV Q and Galaxy S4 Zoom along with the Galaxy NX camera are the new promising ones in the list. The lots of varieties of their flagship Phone Samsung Galaxy S4 will help them to increase the market share. What Samsung did in the low entry devices are experimenting now in the Smart Phone market also to capture the market share.