Most of us like to take a picture from separate angles or positions, and split camera apps are the best solution for this. We all look to make our photos unique with extra effects added to them over the available photo editing means. The split camera app for Android allows people to capture subjects from diverse angles in a great way. Split camera app allows the people to capture as well as stitch them together for a great image.
Let's see some of the best Split Camera Android apps that can be useful to capture the images from different angles and stitch together.
Split Camera
Access Split Camera to click a single picture of a person split into multiple avatars. You can use the camera app for clicking the picture of an individual and person in diverse postures in a single photograph. There are about 2 to 4 split views available for the people to make the photo perfect in all terms as well as aspects.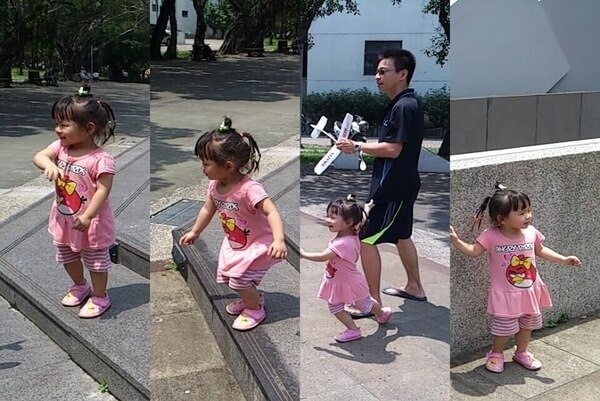 The camera comes with the self-timer function with time ranges of 2, 5 to 10 seconds and it offers certain camera filter effects to add uniqueness to the image. Make some wacky images and turn your photo capturing process into a fun one with this split camera app.
Download from Play Store
Split Lens 2-Clone
Get interesting photo results with the help of Split Lens 2-Clone on your Android device. Create an easy and perfect photo looking incredible from every aspect aiding you to tell a story that overwhelms you. Among the available 42 layouts of the photos, select the split bars where you want them to place for the perfect view.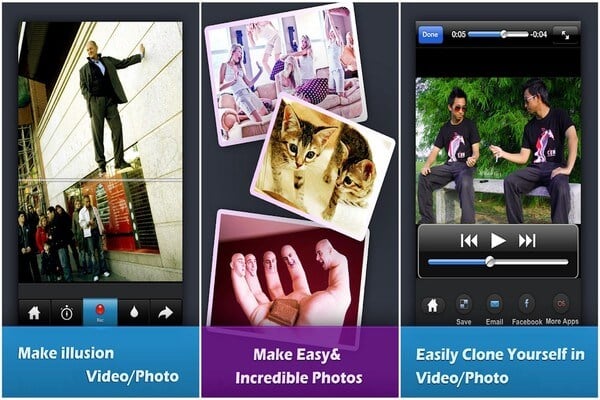 The split camera app comes with amazing 115 filters as well as FX that make your Split camera using experience quite easy. Coming with an integrated photo editor. You can easily make illusion and ghost photos as well as videos by capturing through the camera as well as choosing the images present in the phone gallery.
Download from Play Store
Frontback
Make your creativity into good use by Frontback split camera available for your Android devices. The app allows people to access both front and back cameras. You can easily edit the pictures to make before/after shots along with making some cool artistic pictures with least trouble encountered.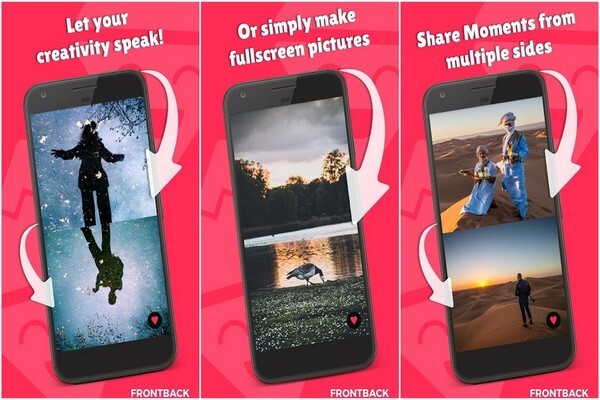 The users can easily use the social features of the split camera app in order to share and keep the photo to others. Follow interesting people as well as add all your friends from Facebook, Twitter and address book. Use the app to create split photos and experience the all-new way to share moments with friends as well as family.
Download from Play Store
Instasplit
One of the most elegant app for split and clone camera, Instasplit is able to make an ordinary looking photo unique. The split camera app for Android allows the user to easily clone the people in photo, swap body party as well as blend diverse faces into a single picture without any issue. Select whether you want a vertical or horizontal split while taking two photos.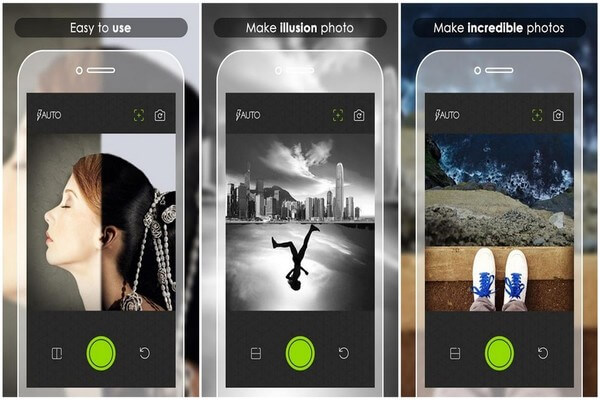 Coming with autofocus, support for back and front cameras, the app allows the people to save the captured picture in Gallery. You can easily choose to share the image with diverse social networking sites from Facebook to Instagram in a matter of seconds.
Download from Play Store
Clone Camera
Clone Camera is an interesting split camera app for Android. The app is simple to operate and comes with 2 to 4 split views allowing the user to create unique photos. It comes with self-timer function and camera filter effects that give you the means to add some more uniqueness for efficient results. Encounter a lot of fun in capturing some wacky photos through the app.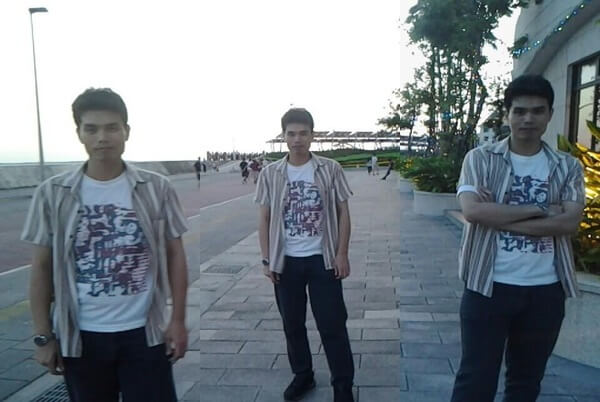 Redo the previous shot and save it to your storage without any issue. Create continuous action decomposition photos in a matter of seconds through the help of this split camera app. Toggle flash on or off as per your preference to use it while clicking the photo.
Download from Play Store
Clone Camera
Use the most outstanding camera in the form of Clone Camera that comes with multiplicity, levitation as well as other features. There are numerous filters to choose from with an enhanced self-timer over the split camera app. Coming with a start-up guide to aid on the first try, the user gets easy assistance for using the split camera app as per their preference.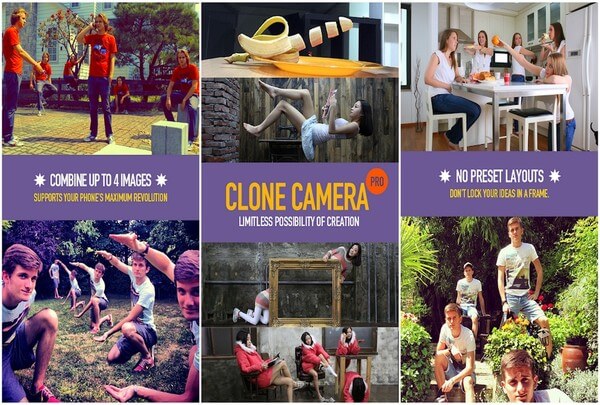 Outline the subject in the manner you want to clone or split and choose to preview the final result. Take as many photos you want and select up to 4 photos to combine in the most preferred manner. Choose any appropriate filter as well as adjust and crop the photos to create the best from the operations.
Download from Play Store
Best Split Camera Android Apps
You can use your Android Camera with split camera app for creating some stunning effects in their image. Accessibility of every split camera app is quite easy and allows people to use their creativity in a great manner. You can use these apps for stitching and capturing the subject in different ways and manner easily. Most of the apps are free to use and allow people to create masterpieces in a matter of minutes.