If you have a habit of browsing through online shopping sites you shoukd have seen those creepy ads wherever you go. Whether you visit a website or scroll through Facebook feed, tons of ads from the sites you visited will show up. They even shows the products you searched for, which is really creepy. You can stop these creepy ads on iPhone by blocking apps from tracking you.
Here in this article, we will guide you to see how to block apps from tracking on iPhone everywhere.
Opt-Out of Ad Tracking by Apps on iPhone
Well, if you haven't been following news and not heard about a battle going on between Apple and Facebook, the new policy by Apple really frustrated the social media giant. Facebook ads really work effectively by following your every actions on web.
Facebook even has a track of whichever websites you are visiting, and you can find the Facebook tracked websites on the app. Even though you can turn off Facebook activity tracking from the app, Apple gives an extra layer of protection to this. Your iPhone lets you block apps from tracking everywhere. Here is how.
To block ad tracking on iPhone from an app, head to Settings first.
Go to Privacy from the Settings and then tap Tracking.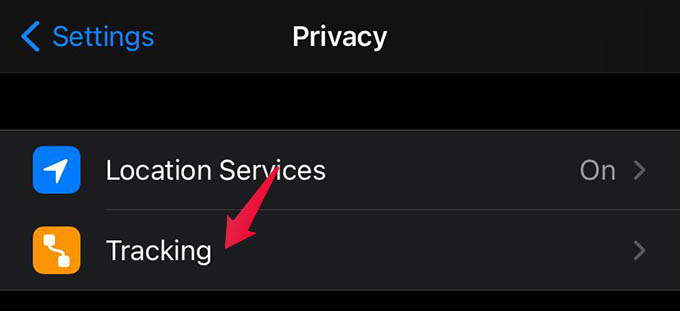 The next screen shows the option "Allow Apps to Request to Track"; toggle it on or off depends on whether you want apps to ask for tracking permission or not.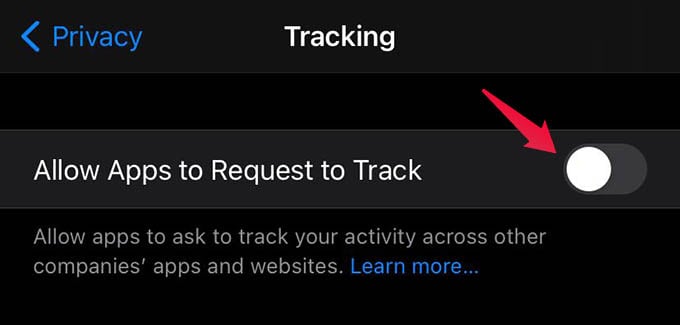 When the Tracking requests are turned off, Apps will not be even able to ask you for tracking permission. You are fully free of tracking. If you turn on the option to allow apps from requesting to track, a popup will appear on such apps. You can either choose to "Allow App to Track" or block the app from tracking forever.
Related: How to Stop an App from Using Cellular Data on Android
When the app tracking is disabled, none of the apps on your iPhone will be able to track your activities. This ensures maximum privacy while surfing the web and going through social media. You can block apps from tracking on your iPhone at any time and allow if needed.