Whenever you receive a text message on your iPhone, you will hear a ring at first. If you are busy and didn't read the message, iPhone will alert you after a few minutes. Some users will find this feature useful as it helps them to view important messages instantly without any delay. However, this might be annoying for some users as it leads to distraction.
In this post, let's see how to stop your iPhone from ringing twice when you get text messages.
Turn Off Repeat Alerts for Text Messages on iPhone
By default, your iPhone will notify you again after two minutes for SMS or iMessage, if you didn't read the message when it came. In case if you had chosen to ignore the message, then hearing the ding sound again will be annoying. You can change this default setting so that you will be notified only once. Let's see how to do that.
On your iPhone, open Settings and go to Notifications.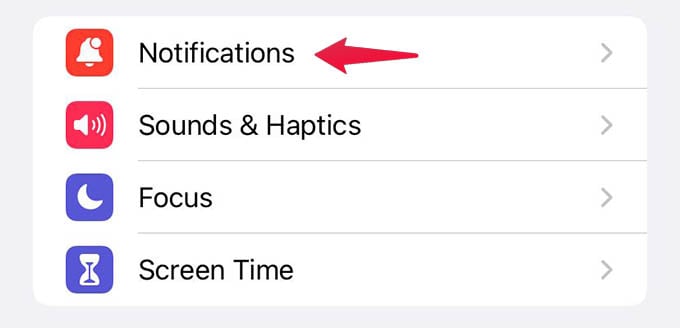 In the Notifications screen, scroll down and tap on Messages.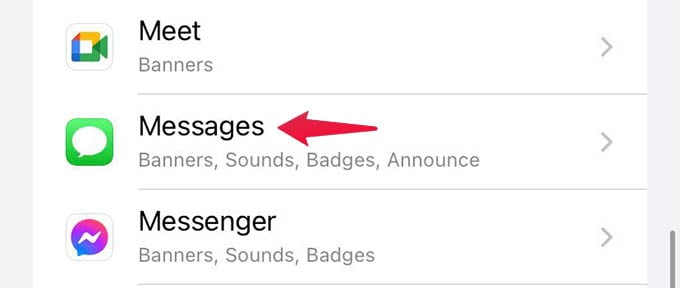 Now, the messages screen with different options will be displayed. Scroll down to the end and tap on Customize Notifications.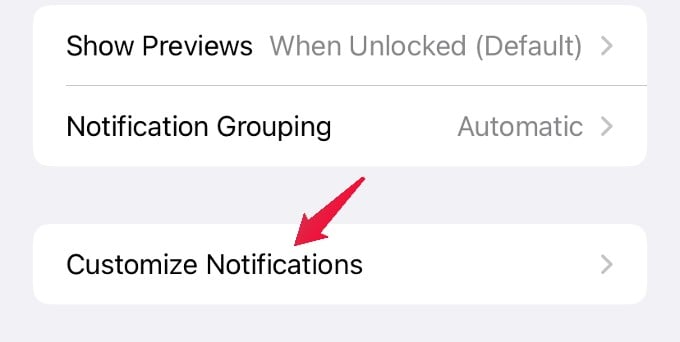 In the Customize Notifications, tap on the setting Repeat Alerts.

In the list of options shown, tap the value Never. By default, this field is set to Once and that's why your iPhone reminds you of the text message once. If you want repeated reminders for incoming messages, then you can try the other values like 3 times, 5 times, etc.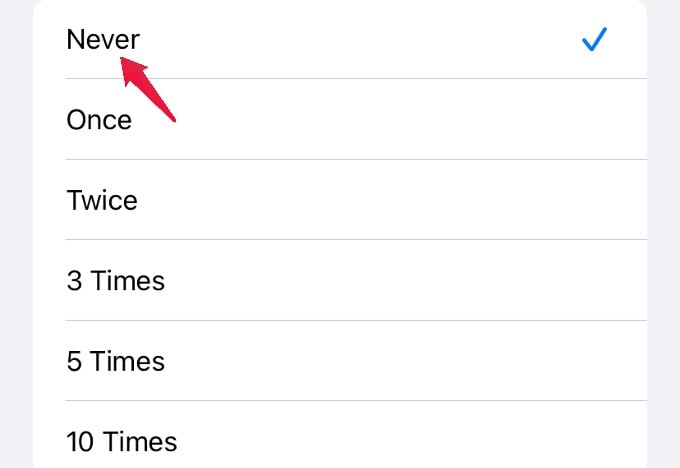 Now that you have selected "Once" here, your iPhone will not notify you again if you didn't read the text message as soon as you receive it.
Related: How to Send Secret Messages from Your iPhone Using Notes App
Customize Alert for Text Messages on iPhone
Apart from configuring repeated alerts, you can also customize alerts based on the type of message. For example, if you don't wish your iPhone to alert you for promotional messages or messages related to financial transactions like OTP (One Time Password), you can configure that. Let' see how to do that.
As explained in the previous section, navigate to the Messages screen and tap Customize Notifications.
Below the setting Repeat Alerts, you will see the section ALLOW NOTIFICATIONS. There are three fields namely Unknown Senders, Transactions, and Promotions. By default, the value for all three is set to ON.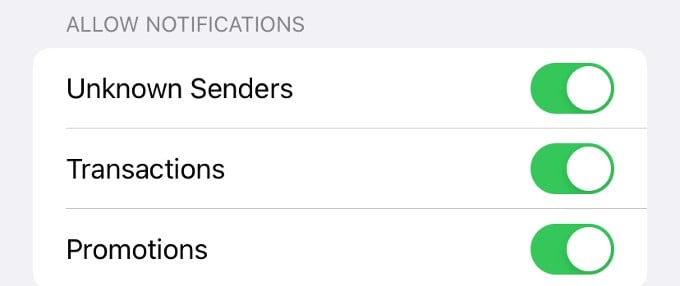 Now, if you toggle the value of these fields to OFF, then you will not get a notification when you receive a message from Unknown people. Also, your iPhone will not notify you if the message is a Promotion or a Transaction.
Related: How to Get Text Messages on Mac from iPhone
By making use of the above two settings, you can be sure that if iPhone is notifying you of a message next time, then it might be worth seeing it immediately. Also, by avoiding repeated alerts, you can be free of distraction from any incoming messages.