Do you feel you need a break from getting too many notifications on your iPhone for a while? Well, most users will put their devices in silent mode or Focus Mode to mute notifications. However, if you forget to remove the silent mode, then you might end up missing notifications for important calls or messages.
Thanks to iOS 15, you can easily mute notifications temporarily for any app you wish. Let's see how to do that.
Mute Notifications for One Hour or All Day
Let's say you are in an important meeting and you are continuously receiving messages or emails. In earlier versions of iOS, you needed to enable Do Not Disturb Mode or put your device in silent mode to avoid this kind of distraction.
In iOS 15, you can temporarily mute notifications for a specific app directly from the Notification center. Let's see how to do that.
When your phone is unlocked, swipe down from the top of the screen to view the Notification center.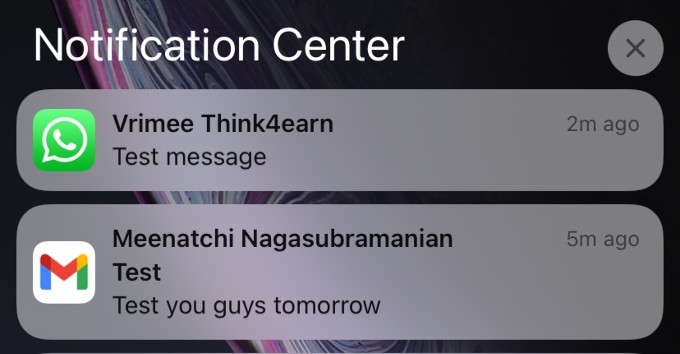 Now, swipe left on the notification banner of the app for which you wish to mute notifications. For example, if you don't wish to receive notifications for WhatsApp messages for a while, then swipe left on the corresponding banner.

Then, tap on the Options button. In the pop-up menu, you will see two options Mute for 1 Hour and Mute for Today. You can select either one of the options based on your need.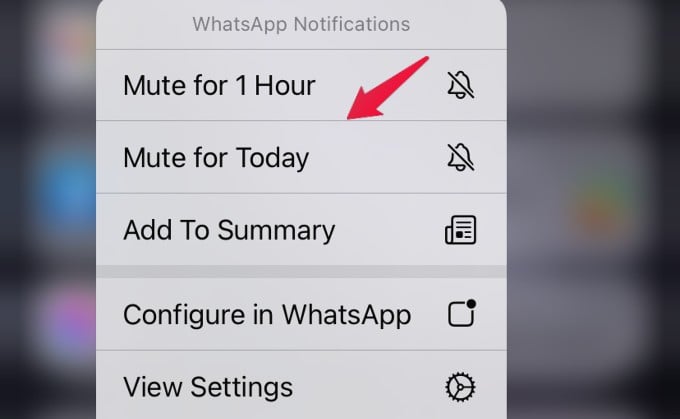 Now, the notifications for that app are muted temporarily for the specified time interval you have chosen.
Likewise, you can temporarily mute notifications for any app from the Notification center. We hope that this is a handy feature that will be helpful to keep your focus and avoid distractions while you are doing an important task.