Are you planning to start using messaging apps that are more secure and privacy-focused? WhatsApp, Telegram, and Signal are the names you started hearing, but confused between choosing the best?
Here is a detailed comparison, focused on privacy and security, between WhatsApp, Telegram, and Signal apps.
Content
WhatsApp vs Telegram vs Signal: What Do They Offer
All the WhatsApp, Telegram, and Signal offer just one thing – Instant Messaging. Unlike Facebook and Instagram, these messaging apps focus mainly on one-to-one conversations, or at most the group chats. So, it is quite a concerning factor when it comes to the privacy and security, more often than the Facebook and other social networking sites. Even though WhatsApp is most popular among smartphone users, Telegram and Signal have managed to rival WhatsApp's monopoly in terms of userbase as well as the features.
WhatsApp by far offers an optimal list of features to make your chats interesting during a conversation. From stickers to payment options, Facebook added new features one by one to the app.
Telegram on the other hand sports a plethora of features that you might have never seen on WhatsApp yet. In case you were unaware, many WhatsApp features you see currently were already present in Telegram including stickers, disappearing messages, etc.
Signal is a privacy-focused WhatsApp alternative for those who look for minimal features and straightforward usability. Unlike WhatsApp or telegram, Signal app is completely open source and is open for scrutiny. On top of everything, it will look like the first versions of WhatsApp at a glance. Both the Signal and Telegram do not have the "Status" feature. But, the Signal look even basic compared with the other two.
Privacy, Data Collection
Privacy is a big concern for most users, especially in the light of recent privacy policy updates in many apps. All three apps – WhatsApp, Telegram, and Signal – claims that they do not look into your chat messages. But these apps, in a way, collect data from you and utilizes it for certain purposes.
Here is a quick table to help you understand what kind of data directly linked to you WhatsApp, Telegram, and Signal will use, according to the Apple App Store.
Data Collected by WhatsApp
Device ID
Usage data (for advertising)
Purchases
Location
Contact Info
User Content
Identifiers
Diagnostics
Other user content
Data Collected by Telegram
Contact Info
Contacts
Identifier (User ID)
Data Collected by Signal App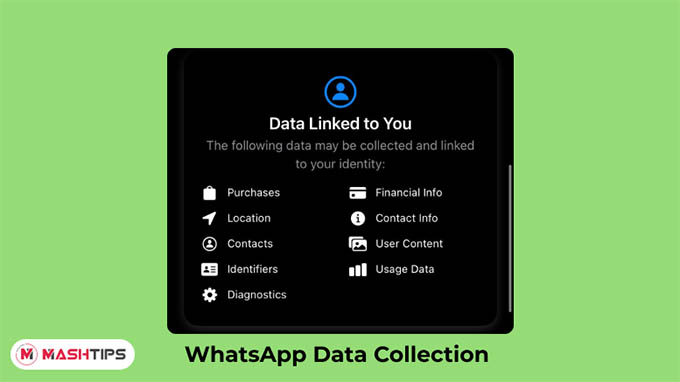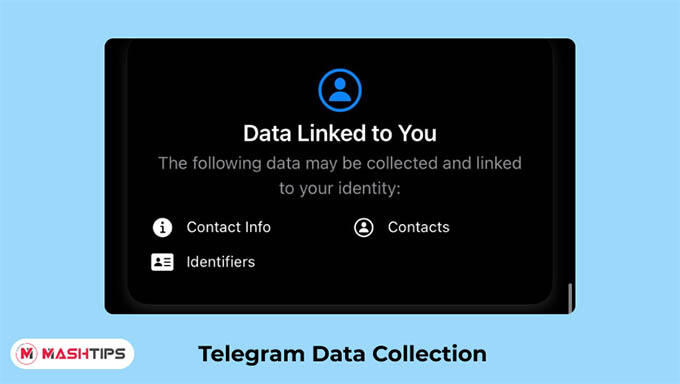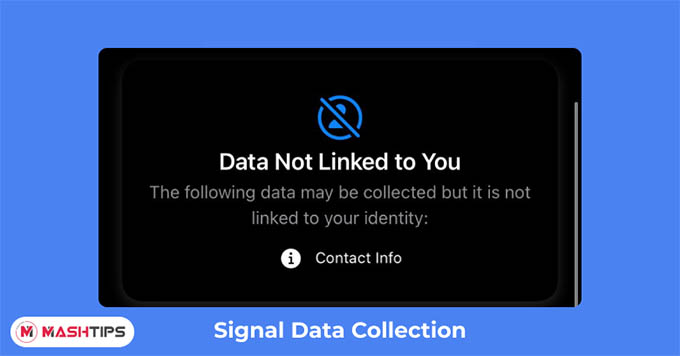 Messaging and Groups
WhatsApp has the largest user base as a messaging app, and most users are familiar with the messaging options WhatsApp provides. Although it has many features, Telegram outruns both WhatsApp and Signal in terms of messaging capability and group strength. Signal, in turn, offers the simplest messaging options with the highest security among all three apps.
When it comes to one-to-one messaging, WhatsApp, Telegram, and Signal offer almost the same thing. You can send and receive messages, reply to specific messages, send photos, videos, voice notes, files, etc. Speaking of data security, only WhatsApp and Signal offers an E2EE (End to End Encryption). This means messages between you and a person will be encrypted and decrypted on your phones, and will not be visible to anyone from WhatsApp or any third-parties. Telegram offers E2E encryption only with secret chats. Normal text messaging in Telegram is not secured with an encryption key.
Group Messaging is another key feature that attracts many users. WhatsApp offers group messaging with up to 256 members. Even though it limits the number of members, this in a way helps you keep the groups less cluttered. Signal has a group limit of 1000 members and Telegram lets you add up to 200,000 (yes, two hundred thousand) members in a single group. Moreover, Telegram shows all the previous messages even when someone joins new.
If you are send broadcasting messages, especially as a business, to a group of people, Signal is not for you. WhatsApp lets you create broadcasting groups and add contacts. In fact, they will receive your broadcast message from your personal account (not as a "broadcast group"). Telegram has the "Channel" feature. You can create a channel and add as many people as you want. They will receive new messages, as well as the old messages you broadcasted.
WhatsApp recently introduced the disappearing message feature, which will clear the messages after 7 days. While most users look for quickly disappearing messages feature, this might feel useless. Luckily, Signal offers disappearing messages option with time limit ranging from 5 seconds to 7 days. Telegram's disappearing message option is limited to the secret chat, which opens a different chat box for the contact.
WhatsApp vs Telegram vs Signal: Messaging & Groups
| | WhatsApp | Telegram | Signal |
| --- | --- | --- | --- |
| Direct Messaging | Yes | Yes | Yes |
| End-to-End Encryption | Yes | Secret Chats | Yes |
| Groups | 256 Members | 200,000 Members | 1000 Members |
| Group Message History | No | Yes | No |
| Broadcast | Yes | No | No |
| Channels | No | Yes | No |
| Disappearing Messages | Yes | Secret Chats | Yes |
| Message Scheduling | No | Yes | No |
| Screen Security | No | Yes | Yes |
| Chat Pinning | Yes | Yes | Yes |
| Notification Privacy | No | Yes | No |
| Multiple Accounts | No | Yes | No |
Audio & Video Calls
Messaging apps are no longer limited to messages and groups, as we know. Audio and video calling options are important to make free calls over internet without having an extra app for the calling purposes. Let us see which app suits bets for you if you are looking for calling features as well.
WhatsApp has both audio and video calling options. Calls are also End to End encrypted, just like the messages on WhatsApp. You can also make group calls (video and voice) with up to 8 people at the same time.
Telegram also offers voice calling and video calling options. The group calling feature for telegram is yet to arrive.
Just like WhatsApp, Signal offers a voice and video calling feature for both individuals and groups. Signal has a group call limit of five people at a time and is expected to increase in future updates.
WhatsApp vs Telegram vs Signal: Voice & Video Calls
| | WhatsApp | Telegram | Signal |
| --- | --- | --- | --- |
| Voice Call | Yes | Yes | Yes |
| Video Call | Yes | Yes | Yes |
| Group Call | 8 People | Beta | 5 People |
Platforms Available
When you choose to move to a new app, especially for instant messaging, it really matters where you can use the app. Other than your primary phone, you will look into using the same on your secondary phone, laptop, or PC as well. Do these apps offer a multiple-device support? Let's see.
WhatsApp is literally like using a SIM card for text messging on your phone. Once you login and start using on ypur phone, the same account cannot be used in any other device. However, WhatsApp offers "WhatsApp Web" that lets you access WhatsApp from a web browser. It needs your phone to be online, because it sends messages through your phone.
Telegram lets you use the same account in multiple phones, web browsers, and even standalone apps for PC and Mac.
Signal also lets you link and use the same accound across multiple devices. It does not need your smartpone to be online, to access your messages using the PC. Only drawback is there is no web version available for Signal as of now.
WhatsApp vs Telegram vs Signal: Availability
| | WhatsApp | Telegram | Signal |
| --- | --- | --- | --- |
| Multiple Phones/Devices | No | Yes | Yes |
| Web Version | Yes | Yes | No |
| Desktop App (Mac & Windows) | Yes (Web) | Yes | Yes |
| Require Primary Device Online? | Yes | No | No |
Verdict: Choosing the Best Messaging App with Privacy
Choosing between WhatsApp, Telegram, and Signal is actually a fight between privacy, usability, and contact availability. Even though you want to move from WhatsApp to another app that offers better protection over your data, all your contacts might not be using Telegram or Signal apps. It really become hard with elderly people who only know to use WhatsApp. When you move to Signal or Telegram, they might not be able to switch to these apps as fast as you can.
But if your primary focus is your privacy, we recommend you to move to an app that collects way lesser data from you. As you saw above, WhatsApp collects a lot of information from your phone whether you want it or not. That too directly linked to your identity. That being said, Telegram and Signal seem comparatively better in all of that.
Telegram takes a couple of information including contact info, Signal does not take any kind of data related to your identity. It only uses your phone number to create an account and that's it. Also, Signal has end-to-end encryption enabled by default for all the messages, which Telegram lacks. Telegram only enables end-to-end encryption in secret chats.
After all these, you may still be thinking that the WhatsApp is easier to use. Well, you are wrong. It is only because you are used to it. Everybody has been using WhatsApp, so did you. It will take even lesser time to get used with more secure apps like Signal or Telegram, if you give them a try.