If you're one of those people who's using a device with limited format support for video playbacks, like an iPhone or some Blu-ray player, you might run into issues while trying to play some videos that you previously had on your computer. This is exactly where video converters kick in, as this software lets you change the video's file format to something that's supported by the device that you're planning to play the video on.
Although there are hundreds of software that promises to convert your video format, only a handful could actually come close to matching what Wondershare UniConverter brings to the table. We at MashTips decided to do a review on arguably, one of the best video converting software that you guys could make use of.
What is Wondershare UniConverter?
Developed by Wondershare, UniConverter is arguably one of the main product. You could use this tool to convert your favorite videos to a supported format so that you could play it on your smartphones or media players. This video converter has been available for nearly a decade and has been updated a lot over the last few years, to keep up with time. What's unique about the software, is it's simplicity and clean user interface, that doesn't tend to confuse the consumer.
However, video conversion is not the only thing that Wondershare Video Converter is capable of, as the software can also be used to burn media files to a physical disc, download videos from the web and lastly, can be also used as a dedicated media server, so that you can easily stream media content to your TV within seconds. So, we'll be taking a look at all these features in-depth, to give you guys an overall view of the software.
Convert Videos to Your Preferred Format
Being a Video Converter, providing file format conversion for all your media is the software's primary task, and everything else is secondary. Once you open the software, you'll be taken right to the Converter section, where you can easily add your videos that you would like to convert, with a simple drag and drop, or by clicking on "Add Files". After this, you can easily choose the format of the Output video file, from the right pane of the software, and believe us, there are a plethora of options to choose from.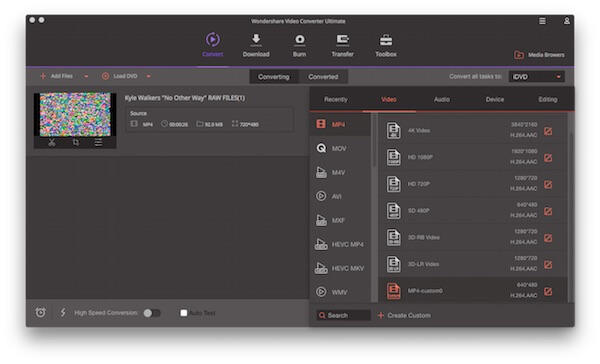 Well, if you don't have much technical knowledge about all the file formats listed on the software, and you're confused regarding the format your device actually supports, stop worrying. Wondershare makes it so much easier for you guys, by letting you choose your device from a list of popular devices that are included in the software. These include smartphones, gaming consoles, and even VR headsets. That being said, once you've chosen your preferred format or device, you can start the conversion with a simple click on "Convert".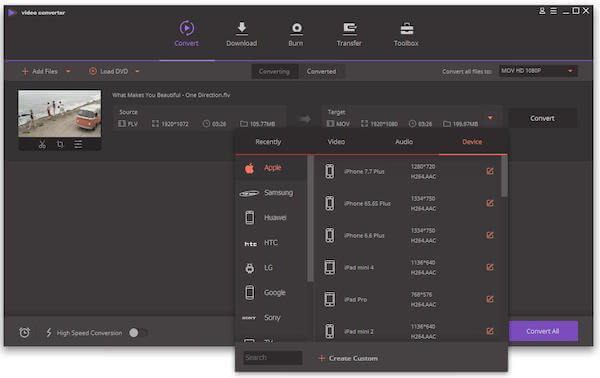 Now, all you got to do is just wait for the conversion process to finish. The output video file will be located in the directory, displayed right in the bottom pane of the software. Keep in mind that the video conversion time will totally be dependent on your PC hardware.
Burn Media Files To A Disc
Are you still using Nero or similar software to burn your media content to a physical disc? Wondershare provides you with an all-in-one solution to create your own physical media, thanks to the burning feature, built right into the software.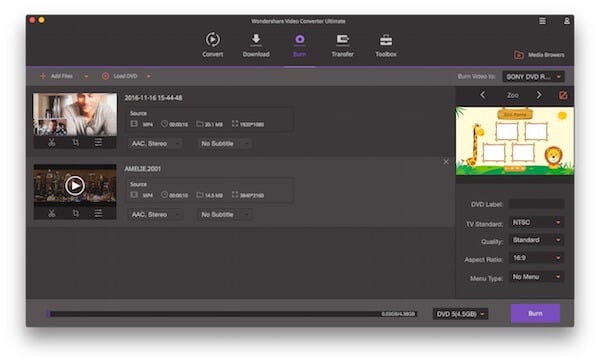 So, if you're planning to play your converted videos on a Blue-ray player or a gaming console that requires a physical disc, you could straight away get it done within minutes, with the help of Wondershare Video Converter Ultimate.
Use Wondershare UniConverter As A Media Server
This is a pretty nifty feature that you can take advantage of, especially if you have a TV, smartphone or any device with DLNA/UPnP support.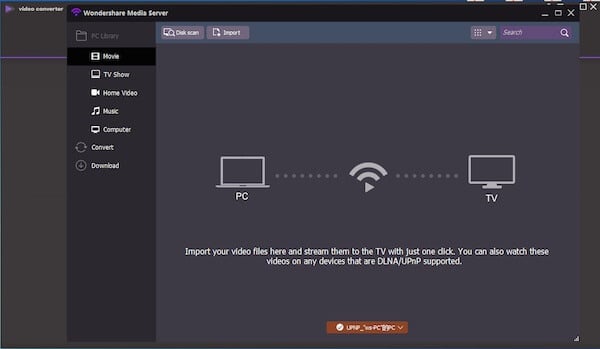 By making use of Wondershare Media Server that's integrated into the Video Converter software, you can import video files to the server and start streaming them to your compatible devices that have been detected by the software, with just a single click.
The Video Converter That Does It All
From what we've discussed, it's pretty certain that Wondershare aims to make the Video Converter Ultimate as the one-stop destination for your video needs. From video format conversion to downloading videos from the web and even streaming the content to your TV, this software does much more than what the name suggests. So, if you guys are all pumped up to use this software, you can download it right away for both Windows and Mac from the Wondershare website.
---
This is a sponsored article.