You can switch to back camera and show anything around you during a FaceTime video call. What if you want to show something that is a bit far from you? You don't always have to get up and walk towards the object to show something in a video call. With this simple trick, you can Zoom on FaceTime calls.
Let's see how to zoom camera during FaceTime video calls on iPhone.
Zoom FaceTime Video Calls
FaceTime introduced many changes with the iOS 15. Some of them include the link sharing and scheduling of FaceTime calls, using FaceTime on Android, and more. It is now also possible to zoom in during FaceTime calls without any workarounds you probably have seen before.
As with many new FaceTime features, your iPhone must be on iOS 15 or newer versions to enable zooming in FaceTime calls.
First, make a video call on FaceTime to anyone.
Once the call begins, you can see your camera visual floating at the bottom right corner of the screen. Tap on it.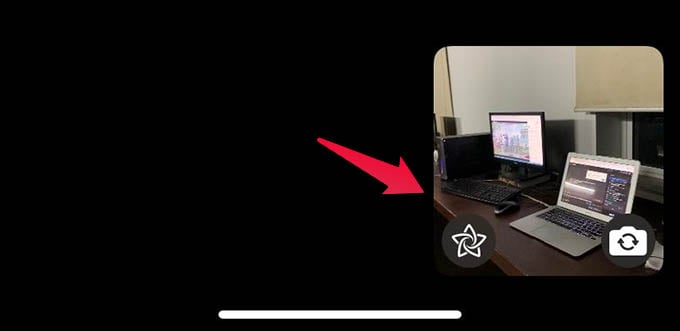 Now, you can see your camera enlargened on the screen. You can switch between the front and back camera. Since we are looking to zoom back camera during FaceTime, let's switch to the rear camera.
Now, pinch in or out on the screen to zoom the camera.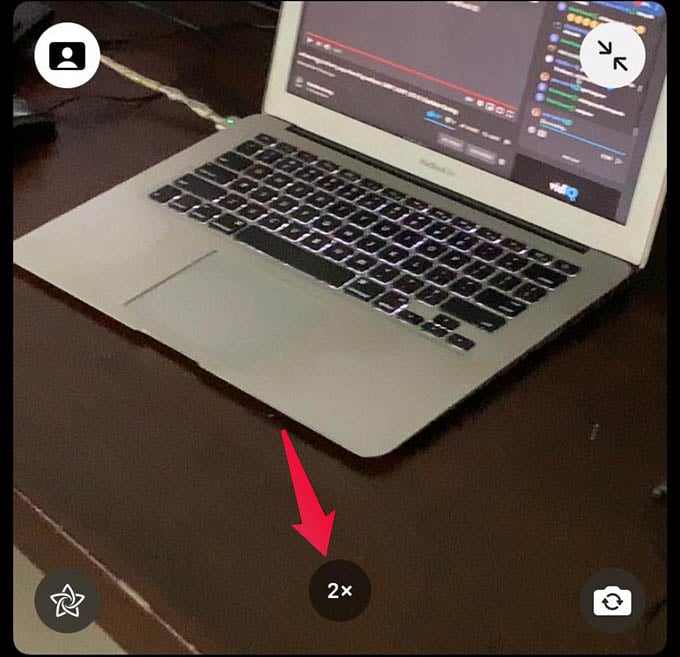 Alternatively, you can tap the "1x" button at the bottom center of your screen to zoom to "2x". Tapping it more will let you instantly zoom on FaceTime call up to 6x zoom.
Related: How to Share Screen on iPhone Using FaceTime
You can thus zoom in your camera during a FaceTime calls. With the quick zoom buttons, it will easier for you to show something on a FaceTime call without moving or walking around.