Windows 11 has a brand-new taskbar, made from scratch, along with a brand-new start menu. The new start menu gets rid of tiles in favor of simple app icons. But just like the taskbar, the new start menu has a few missing features. Some of these can be easily enabled again from the settings.
In this post, we'll show you how to add Windows 11 start menu folders, just like you could on Windows 10.
Windows 11 Start Menu Folders
To be clear, we're not talking about the ability to create pinned app folders in the start menu. That's still something that is missing from this new start menu. But you can add start menu folders in Windows 11 start menu. This includes your personal folder, documents folder, music folder, downloads folder, etc. Other than that you can also add shortcuts to Settings, Network, and the File Explorer.
The screenshots below might better help you understand.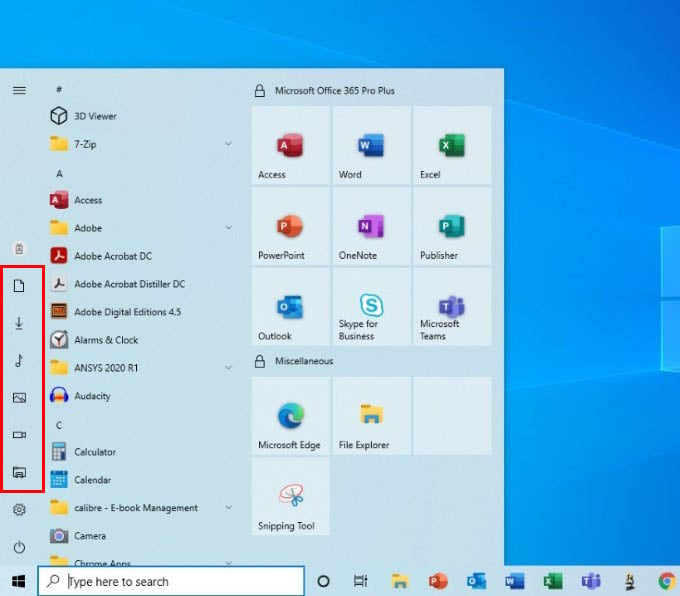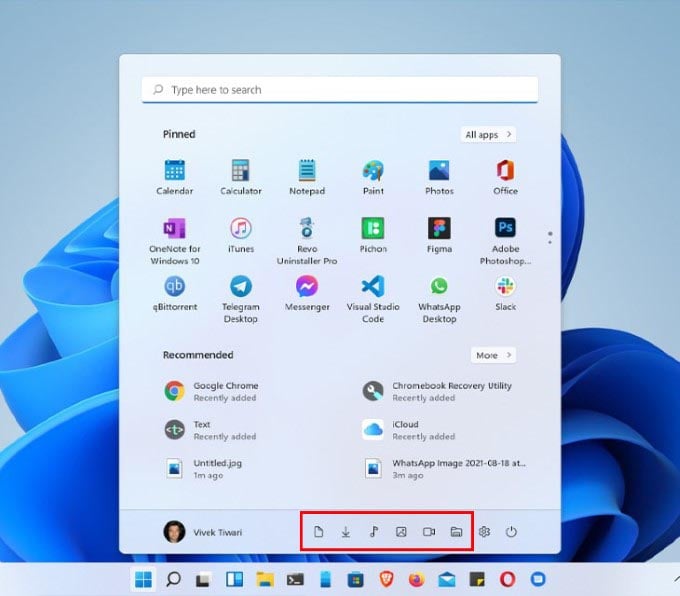 Related: Missing the Windows 10 Start Menu in Windows 11? Here's How to Get Classic Windows 10 Start Menu
Add Windows 11 Start Menu Folders
When the first Insider Preview of Windows 11 was released, this feature was not available. Fortunately, Microsoft added it in later updates. So now, you simply have to enable Windows 11 start menu folders in the Settings.
Press Windows + I on the keyboard to open the Windows 11 Settings app.
From the left column, navigate to Personalization.
Under the Personalization menu, select Start on the right.
Here you'll see some toggles to enable/disable certain start menu features, as well as another section labelled Folders.
Click on Folders.
On the next page, simply turn on the toggle next to any folders or shortcuts that you want to see on the Windows 11 Start Menu.
Related: How to Hide Taskbar on Second Monitor in Windows 11
Start Menu folders on Windows 11 can be quite handy, as they have been on previous versions of Windows. They provide a quick way to access your files without having to pin them to your Start menu or Taskbar. The new Windows 11 Start Menu already has less real estate for pinned apps compared to Windows 10. So, Start Menu folders in Windows 11 are even more important now. If you are looking to customize normal folders on Windows, you can now change folder color and icon too.