iPhone Do Not Disturb is an excellent feature, and iOS 11 extended this DND while driving. iPhone will block unnecessary calls, messages, and notifications if you turn on this Do Not Disturb mode. However, there are certain calls and messages we can't ignore, and we want to answer those all the time.
Let us see how to set Do Not Disturb Exceptions on iPhone and make sure you receive all important calls, messages, and notifications.
Set Exception for Calls on DND Mode
There are two solutions to add your contacts to Do Not Disturb Exceptions. Once, you can add important contacts to favorite groups and let them contact you even you are in Do Not Disturb mode. Also, you can create a new group of contacts (iOS not supporting to create new groups, you have to use an iCloud account on the web browser or Mac contacts app to create a new group) and give exceptions to that group to bypass DND mode.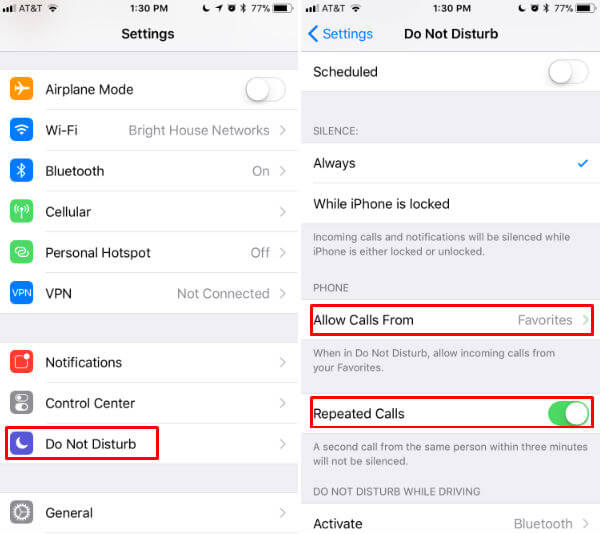 The second solution is to allow calls on repeated calls. Those who want to call you can ring you second time within a three-minute window and iPhone allow that call even you are in DND mode.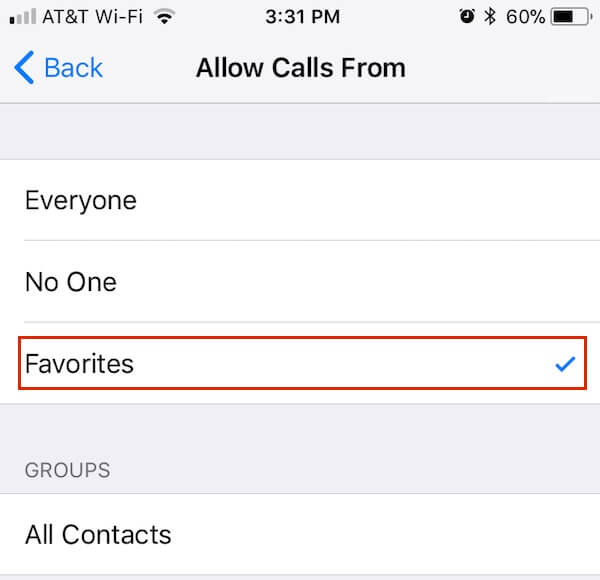 Go to iPhone Settings > Do Not Disturb > Allow Calls From > Favorites. If you want to get all the calls on DND mode, select Everyone instead of Favorites. Also, make sure to turn on Repeated Calls on the same screen.
Related: How to Enable iPhone Do Not Disturb to Auto Reply Text While Driving?
Receive Messages on iPhone DND Mode
When you send any messages on iPhone, you can set the iMessage as urgent. The messages marked as urgent has DND exception and show notification while driving. To send Messages as urgent on iPhone, follow up the text with the word urgent.
Also read: How to Make Calls on iPhone Without SIM Card to Any Phone?
DND Mode Default Exceptions
In addition to the above manual DND exceptions you can make, there are default exceptions for this Do Not Disturb Mode and those will work all the time where you are in DND mode or not.
There are alerts like Emergency Alerts, Timers and Alarms will activate in a normal way and have exceptions from DND mode. Also if you activate Siri and Siri response will work in the normal way and do not block by DND mode. Also if you have Car Play, all the calls and notifications will redirect to Car play and will not block by iPhone DND feature.
Now you have DND exceptions to get important calls and notifications. No need to worry about missing your alarm notifications or urgent text messages while you drive. We strongly recommend to turn on iPhone Do Not Disturb while you drive to avoid any distractions with unnecessary notifications and popups on your iPhone screen.