It's the spring of 2016. Traditionally, people will do some spring-cleaning work by getting junks out of the house. This year, why not consider adding your Apple computer into the spring-clean-list to clean up and speed up the old Mac.
An Apple Mac offers solid performance that is considered as one of the most advanced and versatile computers. However, in today's digital world, your Mac's hard drive can get filled up quickly and it is also possible to get infected with malicious threats, say, Mac's first ransomware KeRanger.
Think of all the things piling up on your Mac's hard drive – duplicates, dozens of language packages with the installed apps, large and old files, app leftovers, and the malicious cookies or malware that may put your Mac in danger.
The newly released MacClean 3, a FREE & Smart tool that reclaims disk space, maximizes performance and protects your private information on Mac, searches through the clutter of your Mac and then helps you take the action you want.
What is MacClean 3?
MacClean 3 is specially developed for Apple Macs to clean, optimize and secure the computer. The latest version MacClean 3 makes it far beyond a cleaning program with its newly added features that keep your Mac from malicious risks, and still for FREE. It works on all Macs, covering MacBook, MacBook Pro/Air, iMac, Mac mini, Mac Pro as well as OS X El Capitan.
Remove Various Types of Junk Files
You can free up a lot of space by removing junk files from your Mac hard drive and make it faster. MacClean is capable of getting rid of junks like Internet Junk (in Safari/Firefox/Chrome/Opera), User Junk, System Junk, Development Junk, and Application Junk.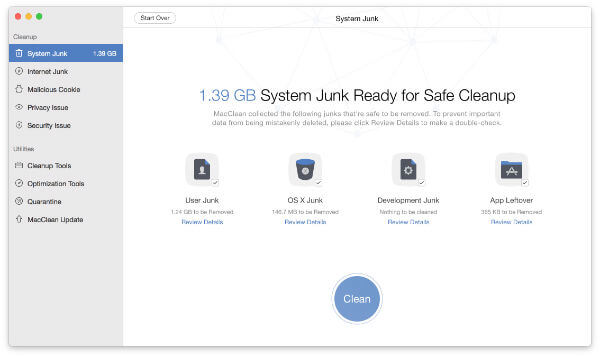 Protect Your Private Information
MacClean protects your personal info by clearing the trace of your private data like the recent usage of applications, app documents, and deleted iMessages chats and FaceTime call histories.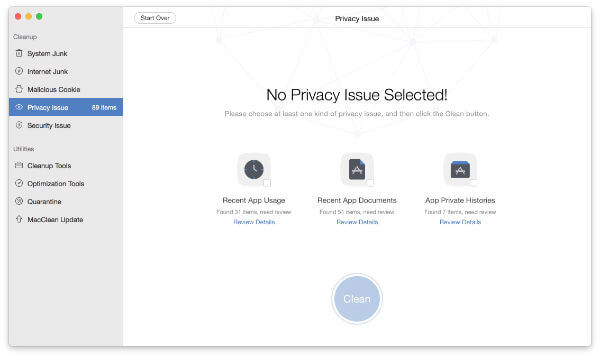 Protect Your Mac from Malicious Threats
Mac OS X is never out of risk as any other computer system. The new MacClean keeps your Mac from potential threats (malware, spyware, worms, scareware, and adware) by moving the suspicious files to Quarantine. Also, MacClean scans and finds out the malicious cookies and smash them to avoid cookie deception, privacy leaks, and vicious cookie tampering.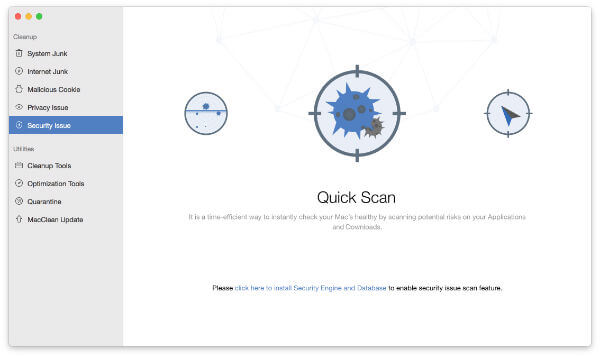 9 Utilities to Optimize Mac Performance
Duplicates, large and old files, language files, and app leftovers on your Mac hard drive are eating up space. Given that, MacClean offers you 9 useful tools to optimize your Mac performance: Large & Old File Finder, Duplicate Finder, File Eraser, App Uninstaller, Language File Cleaner, Extension Manager, Trash Sweeper, iPhoto Cleaner, and Binary Junk Remover.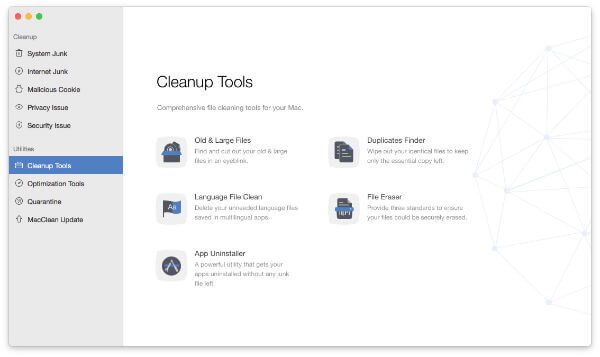 When you wipe the dust off your house, don't forget to clean up your Mac deeply. Now you can get MacClean for free and perform the above process, then your Mac computer will get clean and sleek, download MacClean3 .
---
This is a sponsored article.