When it comes to action cams, the GoPro and the DJI was the last word. But, the fact that they cost pretty much really makes you go on the hunt to find the best alternatives. This time, we've got the AKASO Brave 7 LE by our side. It is quite affordable and has everything you expect an action cam to be. Brave LE shoots in 4K and comes with the iPX7 waterproof standards and is extremely weatherproof.
There is much more on its sleeves so keep on reading to find out why the Brave 7 LE should be your next best pick.
Content
Design and Build Quality
The AKASO Brave 7 LE is the newest addition to the league of premium action cameras. This stylish action cam flaunts a dual-screen design coupled with 4K recording. It is extremely weather and dustproof and can withstand harsh and cruel climatic conditions just like GoPro.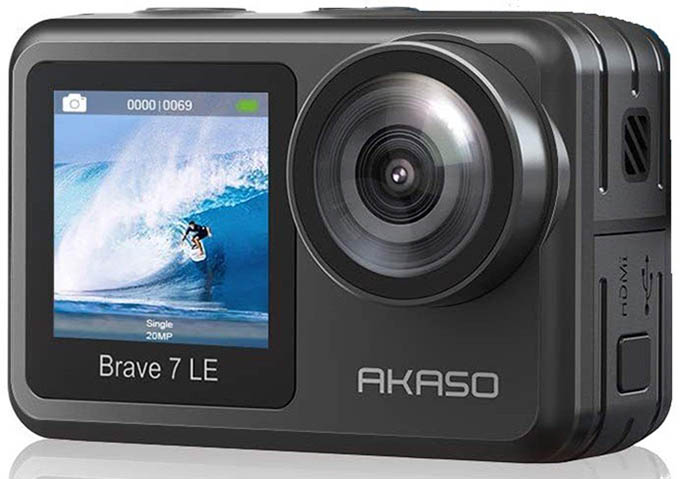 The action camera is rated IPX7 out of the box. It means that you can submerge it under your pool and still take it out without even the slightest fear of mishaps. It can withstand water up to a meter deep without its included case. Using the protective case, you can reach up to 40 meters with AKASO Brave 7 LE action camera.
The power button is placed at the right side of the camera, sealed with the rubber enclosure to avoid water damage. Also, other control buttons are provided on the top. Apart from that, you get a touchscreen control which is really a necessary addition.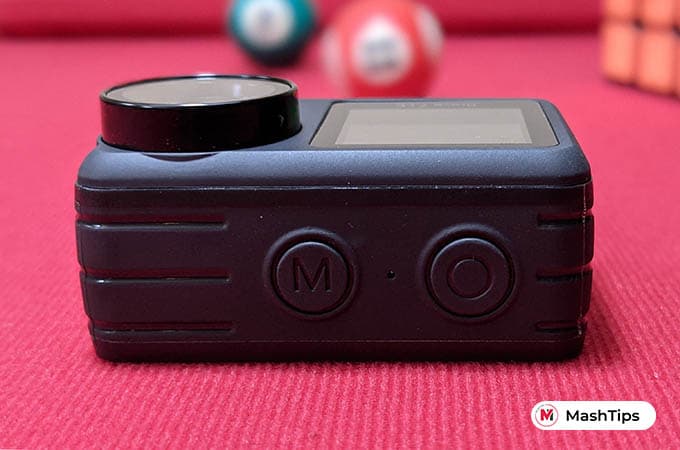 Camera and Display
AKASO Brave 7 LE action camera is capable of shooting 4K videos at 30FPS, which is pretty impressive. If you want to shoot even smoother videos at 60 FPS or higher, you can settle for 1080P quality, which is still pretty much perfect for standard videos.
It can also take pretty awesome snaps thanks to its 20MP Camera unit. The video standards are identical to the GoPro Hero 7 but as for still images, the Brave 7 outshines the Hero 7 this time.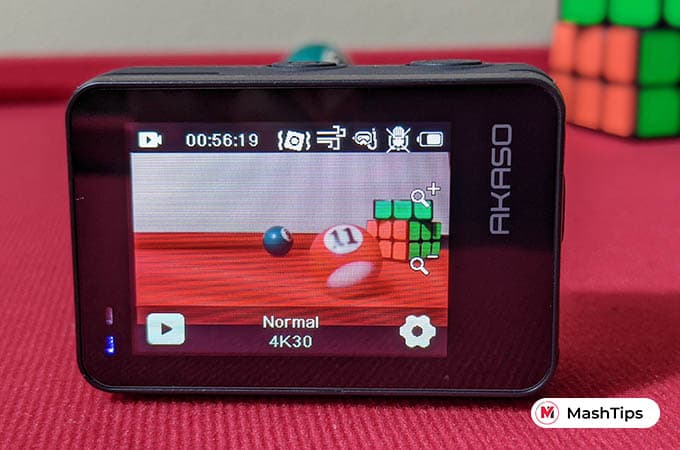 The camera comes with 6 Axis Stabilization. This can reduce vibrations and shakes while shooting by holding the camera with your hand. Akaso also ensures minimal lens distortion and motion blur for 60 FPS videos. Compared with the other budget action cams, the Brave 7LE does stand a step higher when it comes to image optimization and stability.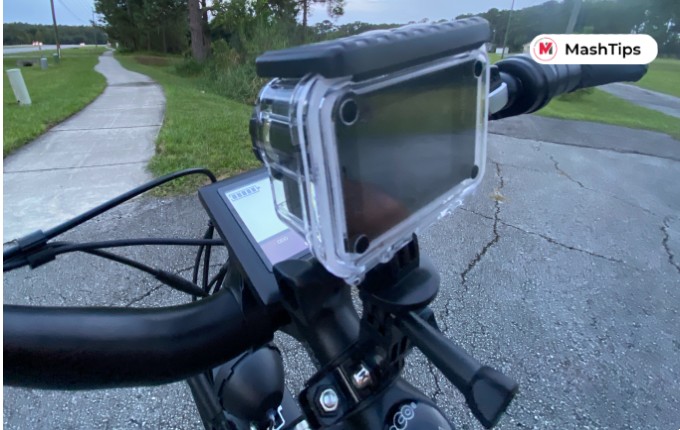 Using the AKASO action camera to shoot your activities and sport session in daylight is a great choice. Just like any other action camera, you cannot expect much video quality in low-light conditions, which is a downside. Check out the sample footages we have shot using the AKASO Brave 7 LE action camera.
Apart from the normal video shooting, AKASO Brave 7 4K action camera offers pretty many other options as well. You can shoot time-lapse videos, time-lapse photos, long exposure images, burst shots, slow motion, etc.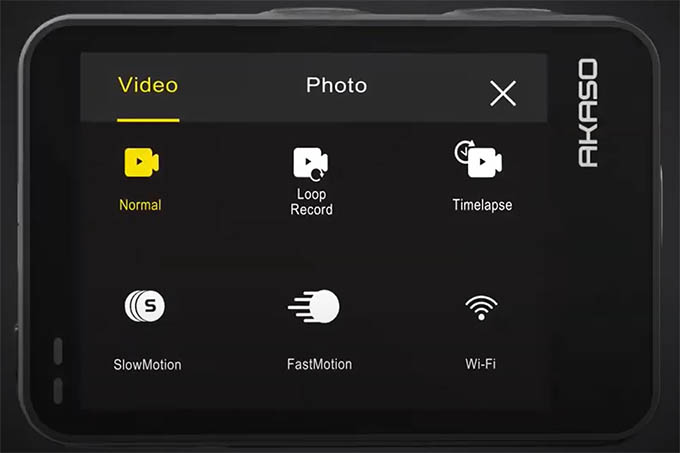 There two screens for all your shooting needs. Whether you are shooting a personal vlog or shooting your friend backflipping on a pool, both the screens come to help. The front-facing display is bright and vibrant. You can use both screens at the same time. The front-facing screen is where you battery info, recording time, and other details.
Related: AKASO V50 Pro Review: 4K WiFi Action Camera for a Budget Price
Connectivity
The Brave 7LE features inbuilt WiFi with iPhone and Android App. The Built-in Wi-Fi makes it simple to share your photo or video from the camera to a smartphone. The output can stream through an HDMI port. You get to stream videos and photos right on to your smart TVs and Laptops.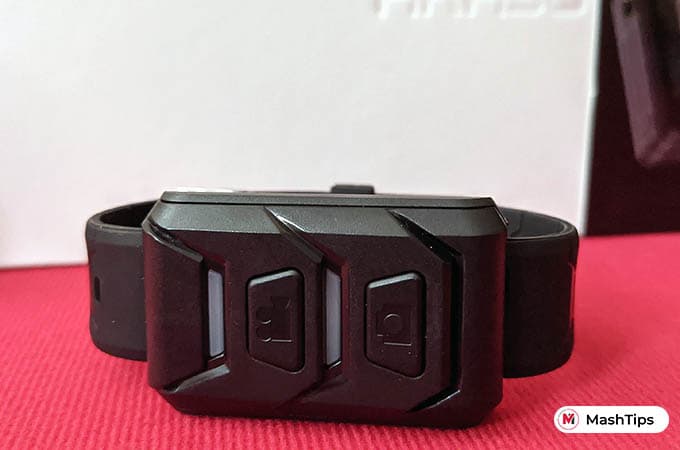 Interestingly, you get a 2.4Ghz remote controller for the action camera with the package. You can use the same to capture videos, photos, selfies, or whatever you like to do with it.  It is still pretty rare for action cams to come with a remote control device to capture videos and photos.
Battery and Accessories
The Brave 7 LE comes with a pair of 1350mAH batteries where one is a replacement in case the primary one dies out. Thanks to this, you can go for endless adventures and vlogs without the fear of power running out.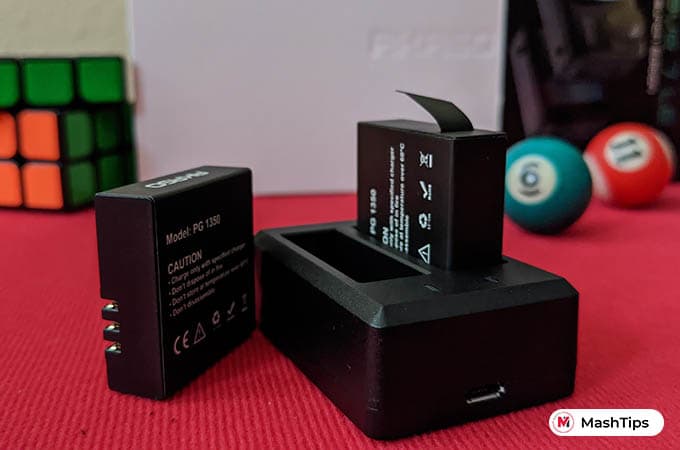 Apart from the batteries, you get a pair of HDMI and USB cables with the complete package. You get every bit of professional-grade accessories like the helmet mount clams, protectives cases, vehicle mounts, and many more.

The waterproof case provided can withstand up to 40 meters underwater. The airtight lid protects the camera from water, dust, and dirt. Just like any other action camera case, it also comes with a metallic button on the case to control the 4K action camera.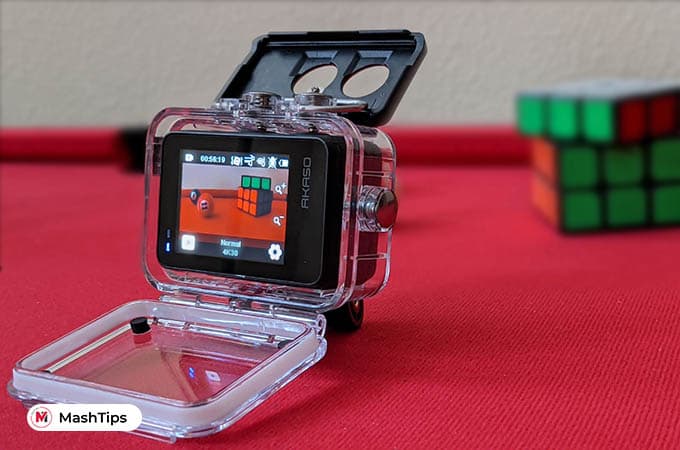 Pros and Cons
Pros:
4K video recording
Dual-screen
WiFi connectivity
Cons:
Color correction is not too good
Limited recording options
Suitable for daylight only
Key Features: Built-In WiFi and HDMI | Touchscreen | Dual Color Screens | Waterproof to 1 meter | 4K 30FPS video | 20MP still photos | 6-Axis Stabilization | EIS 2.0 | Remote Control | 1350mAh internal battery(2)
AKASO DL12 All-in-one 2.5K Front and Rear Dashcam & Rearview Mirror
Pricing and Availability
AKASO Brave 7 LE comes with great features packed but at the most affordable price tag. You can get the 4K WiFi action camera at around $130 from Amazon, and spend a little more to get all the extra gears and accessories you need to go further with your vlogging.
Today's Deal: $60.00 Off
Verdict
The Akaso Brave 7 LE is abruptly the best action cam that can take on the GoPro Hero 8 and the DJI Osmo Action. The 4K recording at 30FPS makes it a pretty awesome video camera to take out during your adventures. The best part is the fact that you get most of the features and gears that come with premium-level action cameras. 
If you are looking for a beginner-level action camera for shooting your vlogs, and adventures, AKASO Brave 7 LE should be a great pick. You get 4K video recording, WiFi connectivity, remote control, and more at an affordable price tag.