Are you a MAC user searching for a good chat application to communicate with your friends? If you have a MAC computer and want to voice or video chat with PC computer users, there are couples of good apps for free of cost. These apps are good for sharing files between with PC and MAC, multiple video chats same time.
These apps we listed here are free and capable to chat between Mac and Windows for an unlimited time without any cost.
WhatsApp

WhatsApp is the fastest growing messaging service in the world with active users near to one billion. Day by day the numbers of WhatsApp users are increasing and the most attractive thing to the users is that the developers are upgrading the app with nice additional features. WhatsApp is used for sending texts, images, videos etc. that can be sent via the data connection of the mobile phone without relying on the traditional SMS/text, MMS services along with the recently introduced voice call feature.
Download Link: Windows | Mac
Related: Top 6 Cross-platform Messaging apps for Windows, Mac, iOS, Android and more.
Skype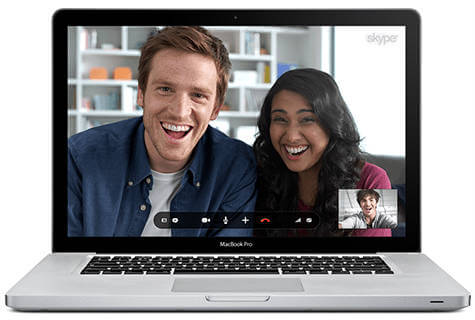 Skype from Microsoft supports voice, video and text chat between the PC and MAC platforms. It supports up to 10 people group video chat at the same time for free of cost. Skype supports mobile platforms like iOS, Android, Blackberry etc. Skype supports group chats with Windows desktop, Mac, and Xbox One platforms.
Download Link: Windows | Mac
Viber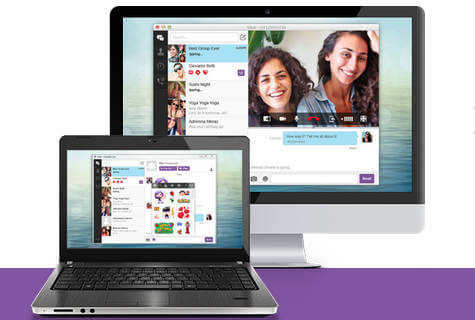 Viber for Mac and PC lets you send free messages and make free calls to other Viber users, on any device and network. Viber syncs your contacts, messages and call history with your mobile device. Viber allows to send Text, photo and sticker messages and offers full sync between your mobile and Mac. Viber connecting based on your phone number rather than user id. You need to download Viber into your Mobile phone and register with your number before start using on your MAC or PC.
Download Link: Windows | Mac
Nimbuzz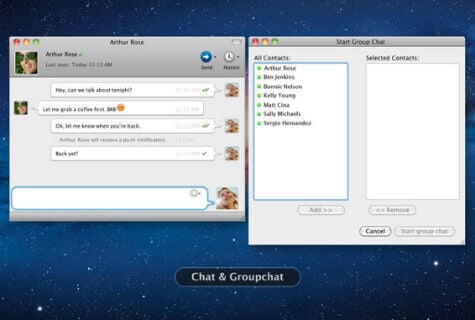 Use Nimbuzz apps to connect with your Nimbuzz friends and all your friends across popular instant messaging – and social networks. You can share music, movies, and photos with your friends by simple drag and drop to the Nimbuzz chat window. Nimbuzz helps to connect with your friends on Nimbuzz, Facebook, Windows Live Messenger (MSN), Yahoo and Google Talk.
Download Link: Windows | Mac
Also read: Best Mac Weather Apps that you Must have on Desktop
ooVoo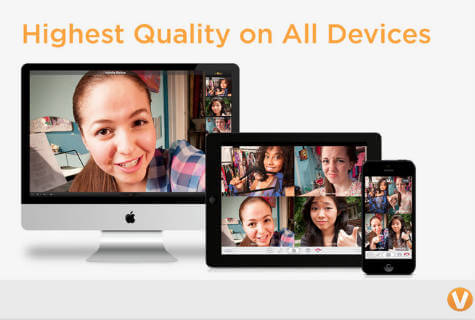 You can stay in touch with your friends and talk with other ooVoo members for an unlimited time. ooVoo offers up to twelve people to a free group video call. Like other apps, you can send text and instant messages to your friends with ooVoo, even while you're video chatting.
Download Link: Windows | Mac
Trillian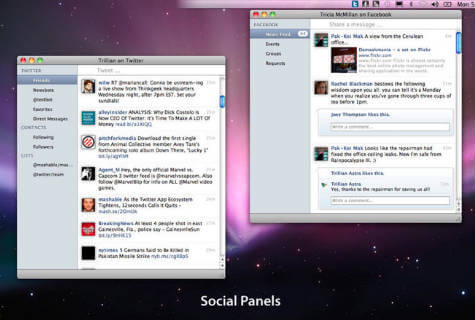 Trillian automatically keeps all of your devices synchronized throughout the day, ensuring you're always able to access conversation wherever you are with different devices. Trillian supports different chat networks, including Facebook, Skype, Google, MSN, AIM, ICQ, XMPP, Yahoo!, and more.
Download Link: Windows | Mac
There are Facebook and Google Hangout chats, both are integrated with the browser. They don't have any dedicated app for windows and mac. You need to login to Facebook or Google hangout to start to chat with your friends.