Google play store is growing with millions of applications and Android devices are allowing users to run hundreds of applications on their devices. For each application, an icon will be created while we install a new app on the device.
After a while, we will find that the icons will be taking more space in the display and more home screens are required to store all these icons. There are best free apps for Android if somebody is intruding to your phone apps, please refer Free Android Apps to Lock Photos and Videos from Intruders
Finding an app from such cluttered installation is cumbersome and will take up time. Here we will point out how to arrange these icons in folders in home screen and app screens too. In the app menu screen, we can create folders according to the App category. Create folders for Games, Shopping, Social etc for moving those Apps.
For creating a folder in App menu screen, we need to go to the App menu and tap on settings. Different options will be open like edit, create folder etc. From this we need to select Create Folder option.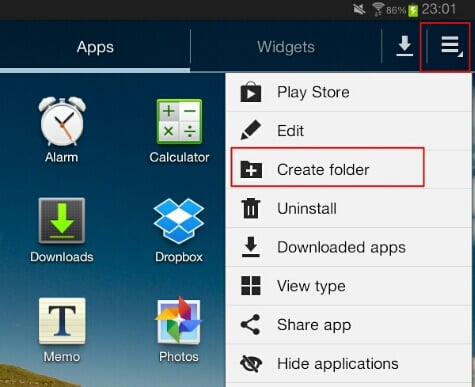 After selecting Create Folder option, we need to input the folder name. Tap on OK to save that folder in App menu screen.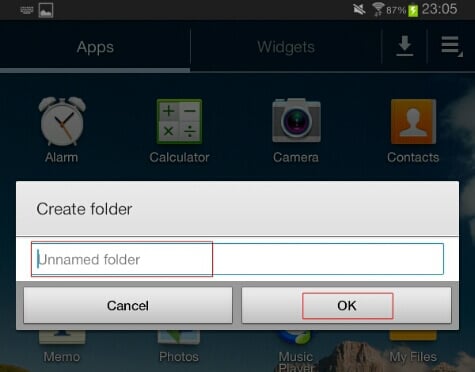 Now we can move the apps into these folders. To move tha Apps, in the App menu screen, we need to go to Settings again. This time we have to Tap on Edit option. This will allow us to move Apps and re-arrange the icons for our convenience.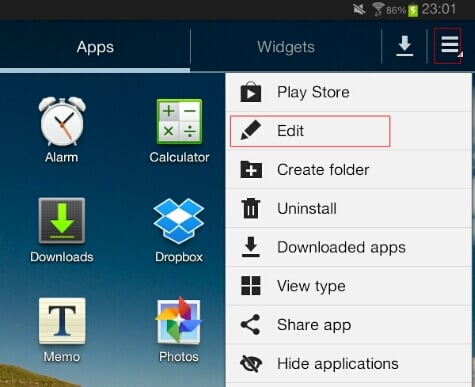 After Tapping on Edit, we just need to long press and drag the icons into the folders created. Once completed the arranging, we can Tap on the Done option to complete the process. Similarly you can create as many folders and store icons in appropriate folders to have a better look up of your Android device. Also you can arrange the icons in your Android device home screen using the above procedure.
Refer: Best 7 Free Apps to Lock your WhatsApp and Facebook in Android
If your Android device have at least 16GB of memory capacity, you can install hundred of apps on it. But the most important part is how to organize it. You will be wasting a lot of time by searching your favorite apps in each time if your apps not organized well. It is critical how well you organized in both of your App screen and home screen. Keep organized your device like your home stuffs you organized.