Android Emulators are good alternatives for those who want to enjoy Android games on Windows or Mac. Android gamers, there are some dedicated Android OS dedicated for playing Games. You can enjoy favorite Android games on the big desktop screen with these game emulators. These emulators are good for playing Games and Android App development on PC Platform.
Here is a list of Best Android emulators for PC, helping to select the one to simulate your game or software development environment.
BlueStacks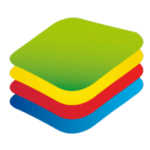 BlueStacks is one of the
early Android emulators
on the market. This is one of the best Android emulators who initiated the Android Platform Apps on the desktop PC and Mac. BlueStacks emulator offers regular updates and feature upgrades. Similar to your Android device, BlueStacks is open for
multitasking
and allows you live-stream easily. The people only use the alternatives because of the
bloatware
that it comes with it lately. Having a user base of 100 million, BlueStack is a great Android emulator for PC and Mac.
Key Features: More Stable, Pre-installed Google Play Store and Live-stream on many social networking apps | Availability: Free version, $3.33/month premium version | Android OS Build: Android 4.4 KitKat| Platform: Windows and Mac
Related: 7 Best Lightweight Browsers for Android to Save Memory and Data
Android Studio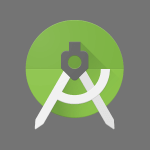 Android Studio is the only Google-approved development IDE for Android. Coming with the fastest tool to develop apps, this Android emulator has everything for which Android developer wishes. Through this Android Studio, you can write better codes and work faster in comparison to any other tool. An integrated environment is present to make sure the apps developed are available for all Android devices, specially designed Android Operating System for Android Apps Development.
Key Features: Solely for Developmental Purposes, Excellent code editing and Performance tooling | Availability: Free | Android OS Build: Android 5.1 Lollipop | Platform: Windows, Linux, and Mac
Nox Player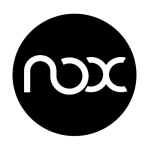 Nox is an Android game emulator for all three PC platforms such as Windows, Mac, and Linux, which is specially made for games. On the emulator, you can quickly set the controls for gestures and swipe. It also allows the user to play Android games with a real game controller. You can efficiently manage the speed of the emulator by changing the number of cores, Frames per Second as well as RAM. The Android apps can be installed in PC by dragging and dropping the APK file on the NOX player. For further functionality, the Android emulator for Mac comes with a rooted Android version.
Key Features: Compatible with X86/AMD, Easy Controlling and Change the number of CPU Cores | Availability: Free | Android OS Build: Android 4.4 KitKat | Platform: Windows, Linux, and Mac
Andy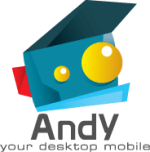 Get an immersive Android experience with Andy and without paying any price. Because of its features, this Android OS for PC is an excellent replacement for other Android game emulators for Mac. The Andy emulator is supported to multi-touch and cloud saves in Android. Anybody can use a camera and microphone in the emulator quickly for video as well as voice calling. With the desktop push notifications, the person does not needs the device to check the apps and access them. This Android Emulator demolishes the line present between a desktop and a mobile device.
Key Features: Use the Android device as a controller, Helpful keyboard shortcuts and Push notifications | Availability: Free | Android OS Build: Android KitKat | Platform: Windows and Mac
KoPlayer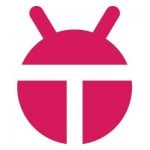 KoPlayer is a new player in the Android emulators market coming to some unique capabilities for the users. You can use the keyboard controls to move on the emulator and add a customized number of CPU cores. Unlike any other Android emulator, you can add mobile information like IMEI, brand and mobile number, etc. There is a button on the left side of the toolbar allowing the user to add APK files quickly without any trouble. KoPlayer is an excellent option for the best Android emulator helping the user when gaming and using Android apps.
Key Features: Emulates Controller through Keymapping, Record and upload the game | Availability: Free | Android OS Build: Android KitKat | Platform: Windows and Mac
Memu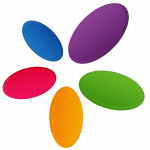 Talking about new and evolving PC game emulators, the name of Memu emulator comes on the top. Supporting more than one Android Kernels, the Android emulator for Mac allows you to multiple instances at the same time. Among all the available best Android emulators present for desktop, Memu is a rare one that supports both AMD and Intel chipsets. Also, one a couple of emulators are currently available in this configuration with Android Lollipop. Play and use more than one Android app by creating a clone of the Android operations.
Key Features: Running on one of the latest version of Android, Best for productivity purposes and Run multiple instances on it | Availability: Free | Android OS Build: Android 4.1 (Jellybean), 4.4 (KitKat) and 5.0 (Lollipop) | Platform: Windows
Genymotion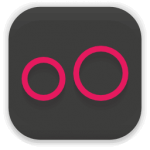 If you are more into Android app development, then you can choose Genymotion, an exclusively designed emulator for Android Game Development. Emerging as a great alternative to Android Studio, the sole purpose of the emulator is to help the user in app development. Use it in a better way by configuring the emulator in different devices running on various Android versions. After setting, you can quickly switch between the devices according to your preference. Any person can install the apps manually and makes it an excellent tool for testers. No Google app comes pre-installed on the emulator, so one has to install GApps for this emulator.
Key Features: Inclined towards Developers, Supports more than 26 virtual device configurations and Install any Android version on it | Availability: Free with Paid Features| Android OS Build: Android 4.4 KitKat to Android 7.0 Nougat | Platform: Windows and Mac
AmiDuOS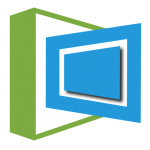 AmiDuOS is one of the fewer Android emulators for PC that comes with Amazon App Store for apps and games offering. Initially, the emulator comes with Android 5.1 Lollipop, but the user can download and install the Jelly Bean version for $10. While you configure AmiDuOS, you can set the DPI manually along with other stuff through the configuration. The additional benefit is that you can use the root apps on the emulator as it comes with special root privileges for the users. After the 30-day free trial, the user must have to give out $15 for the full version of this best Android emulator.
Key Features: Supports gamepads and external GPS hardware, Root mode and Great for medium usage | Availability: 30-Day Trial and Full for $15015 | Android OS Build: Android 5.1 Lollipop | Platform: Windows and Mac
Remix OS Player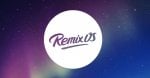 Remix OS Player is one and the only tool in this best Android emulator list that runs on Android 6.0 Marshmallow. The interface of the app is entirely fresh and other than a typical Android device. The taskbar of the emulator is on the floor, giving you instant access to all the games and apps present. This Android emulator allows the user to play more than one game at one screen at the same time easily. You can manually set the signal strength, network type, and other things aiding you to debug any of the Android apps. Try the emulator for experiencing the newer version of Android not available in any.
Key Features: Based on Android x8606 project, Run multiple games on it and Get the trending apps with Remix Central App | Availability: Free | Android OS Build: Android 6.0 Marshmallow | Platform: Windows and Mac
YouWave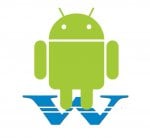 If you are looking for an efficient and straightforward Android emulator, then YouWave is a perfect choice. Around here for a long time, the free version comes with Ice Cream Sandwich. It was updated last year to the users, and a premium version was made available running on Android 5.0 Lollipop. There are no game-specific features and characteristics, but playing the game on it is a smooth experience. Installation of the emulator is easy, and you can develop apps on it. Like any other Android device, it comes with a rotating feature giving phone like response instantly.
Key Features: One of the Oldest Android game emulator for PC, SD Card functionality and Dynamic Rotating | Availability: Free and $29.99 for Premium | Android OS Build: Android 4.0 Ice-cream Sandwich (Free) and Android 5.0 (Lollipop) | Platform: Windows and Mac
ManyMo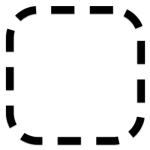 The best thing about ManyMo is that it does not need to be downloaded or installed for accessing its features. The emulator is available mostly online and is open for every desktop virtually. Any person can use it regardless of the configuration and chipsets used. The emulator is excellent to use, and it has more functions for a developer in comparison to an average user. It also comes with the ability to select diverse screen sizes as well as Android versions. You have to sign up first to use the emulator and its features. The pricing is different to cater to the needs of people wanting something more out of it.
Key Features: Online, Cross-platform and Great Developing Tools | Availability: Free Trial, $9 to $199 per month | Android OS Build: Android 4.1 | Platform: Windows and Mac
Through an Android game emulator for PC, you can develop and prototype Android applications quickly. The emulators work just like an Android device, and the only difference is that you can't make calls through this emulator in a normal setup. However, on an Android Operating System on PC, the interaction changes due to the use of mouse and keyboard.
Best Android Emulators for PC and Mac
Many developers for Android use Android emulators on the desktop for debugging the apps while developing Android apps on PC. Each emulator uses the Android Virtual Device configuration to give the exact similar functionality of the simulated device. Trying an Android Operating System on Mac can be tempting, but many emulators are there claiming to be the best Android emulator for your desktop.
Related: 8 Free Light Weight Antivirus for Windows and Mac
This list of best Android emulators ticks the right boxes and help the person to meet their requirements. You can easily use them as an Android smartphone or tablet to test your apps as well as games with full efficiency. We couldn't cover all the Android Operating System for PC here, but you can check them as they might suit you. If we have omitted any Android emulators for Mac that worth to mention here, then do mention them in the comment section below.