Mobile gaming has taken off and how? Games like PUBG and Fornite has changed users' and gamers' perspective on what we can and cannot do on a smartphone. But gaming can be an expensive hobby. A lot of Android games are paid and others are either free with ads or contain in-app purchases. Well, the developer needs to eat too, right? But there are some notable Android games that are both free and devoid of any in-app purchases.
Android Games With No Ads and In-App Purchases
We have compiled a handy list of games you can play on your Android phones for free with no strings attached. No pop-up ads, no banner ads, and no pesky in-app purchases to unlock levels or goodies. Just the joy of pure gaming.
Let's begin.
Related: 12 Best Offline Games for Android to Play without WiFi
1. Battleheart
Battleheart is a popular but completely free Android game with no ads or IAP whatsoever. The gameplay is easy enough for kids too but fun and engaging. There are several characters to choose from and the developer is pretty active.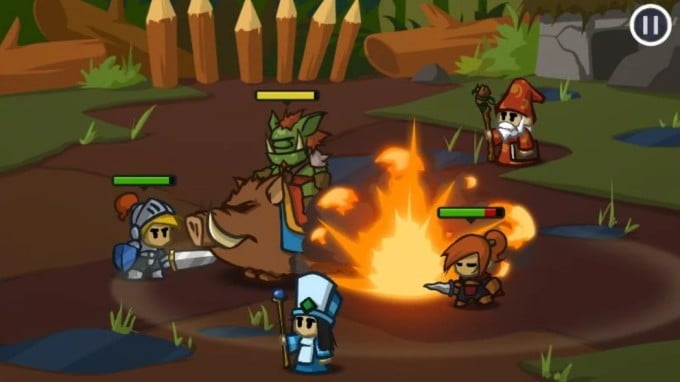 It's an RPG game with decent graphics and interesting characters, each with special powers. A good way to pass time for hours.
Download: Battleheart
2. Dragon's Blade
Dragon's Blade is a vertical RPG game that is set in the medieval age. A turn-based game, it offers seven different categories to create a warrior from. That would also determine the powers and weapons they carry.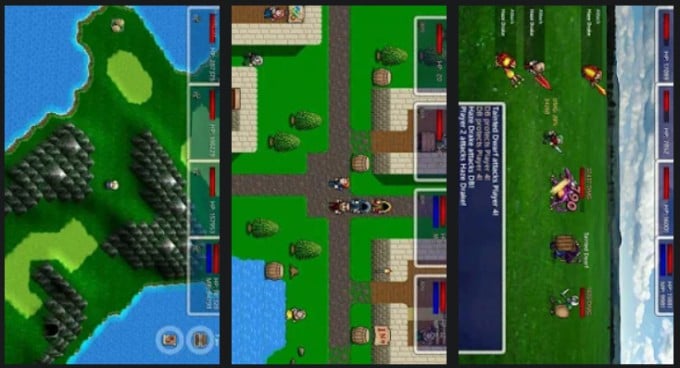 It has everything you need like spells, magic, monsters, hundreds of hidden items, and nothing you don't need namely ads and in-app purchases. It has about 30 to 40 hours of content depending on how good you are with the gameplay.
Download: Dragon's Blade
Related: 12 Best Racing Games for Android | MashTips
3. BuniBon
This puzzle game will add a little bounce to your life. You are the bouncing pig and your job is to collect all the orbs. Avoid or jump over obstacles, collect orbs, and clear levels. More levels will unlock as you proceed forward in the game.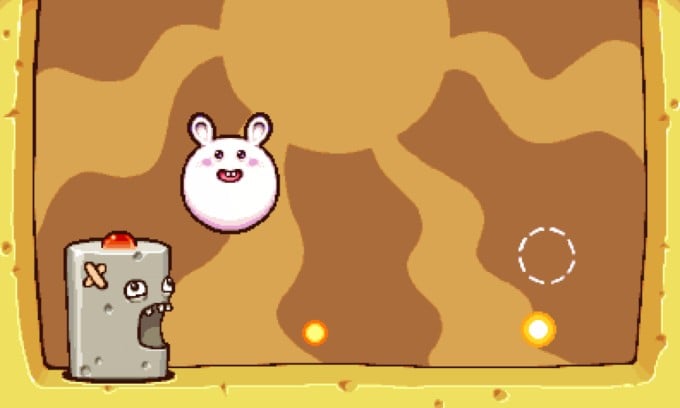 Interestingly, there are different ways or routes to clear a level that adds more fun to the gameplay. The UI is cartoonish, controls are simple and tap-based, but gameplay can be hard and addictive.
Download: BuniBon
4. Seedship
The space race is officially on and you can be part of it, for free and without ads! Seedship is a story game that involves a lot of reading. It's not very action-oriented but if you like stories and reading, this is for you.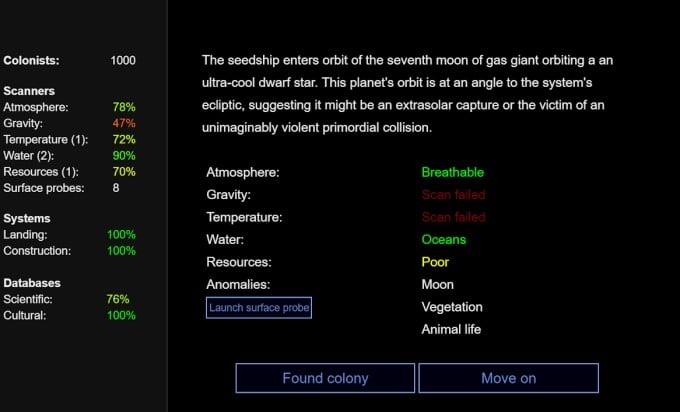 You are looking for a habitable planet but running out of time before you lose your ship. Run scans, make decisions, and survive and thrive or die. Another Android game with no ads or even in-app purchases. We wish the graphics were better though.
Download: Seedship
5. Datawing
Datawing is an addictive, fast-paced racing game that is set in a neon world. It's adventurous too and it's hard to believe that a game so good can be completely free and without ads.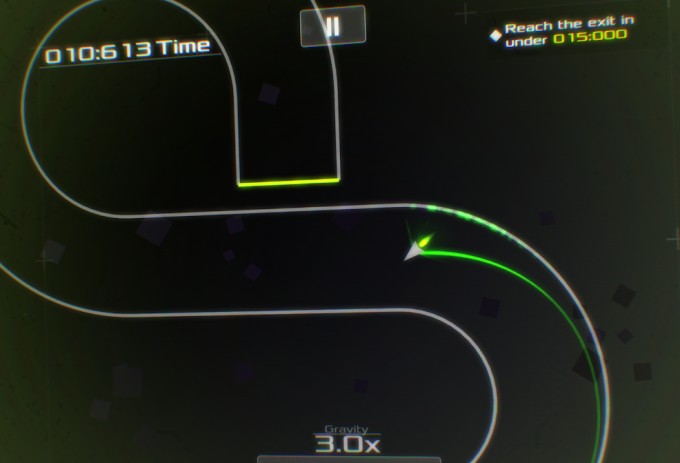 There are over 40 levels that will take about 2-3 hours to complete. But this is the kind of game that you would want to play again and again.
Download: Datawing
Related: Top 5 Best Harry Potter Games on iOS and Android
6. ranDungeon
Another free and ad-free Android app with no in-app purchases to worry about. It's an action game with pixelated UI and graphics to boot. There are a few characters and items to choose from but you are free to create your own and share with others or download and use characters created by other players.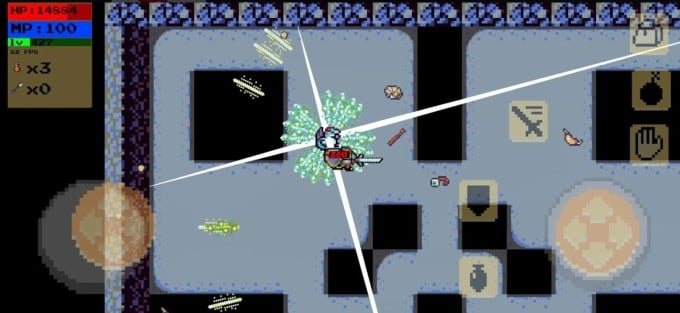 The game is an endless source of fun as there are no permadeaths which means that game would continue right from where you left when you died. Your objective is to hack and slash as many enemies as possible.
Download: ranDungeon
7. Simple Solitaire Collection
Remember the good old days when we used to play all those card games on our Windows computers for hours at a time. Now, all that and more card games are at your fingertips for free, with no ads or in-app purchases on Android.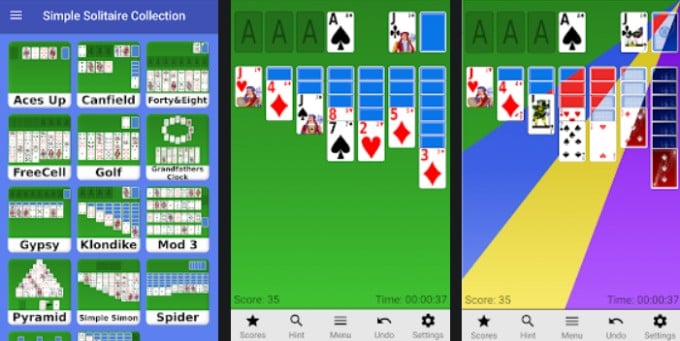 Currently, it supports AcesUp, Canfield, Forty&Eight, FreeCell, Golf, Grandfathers Clock, Gypsy, Klondike, Mod3, Pyramid, SimpleSimon, Spider, Tripeaks, Vegas, and Yukon.
Download: Simple Solitaire Collection
Related: 7 Best Stock Simulator Game Apps for Android Users
8. GameStart Pixel Battle
This is an 8-bit retro pixel battle game that will remind you of the good old Mario days. There are a number of characters to choose from and levels to clear.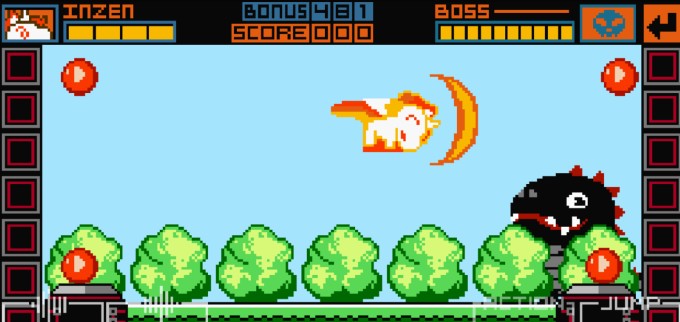 There are some interesting cameos of special popular characters from other gaming franchises too. So watch out for them. The game moves from left to right and there is no way to go back.
Download: GameStart Pixel Battle
9. Starrows
Your mission is to build a kickass base and hire mercenaries to protect it. To do so, you need gold that you can earn while playing the game. Then protect your base, attack others, and win more.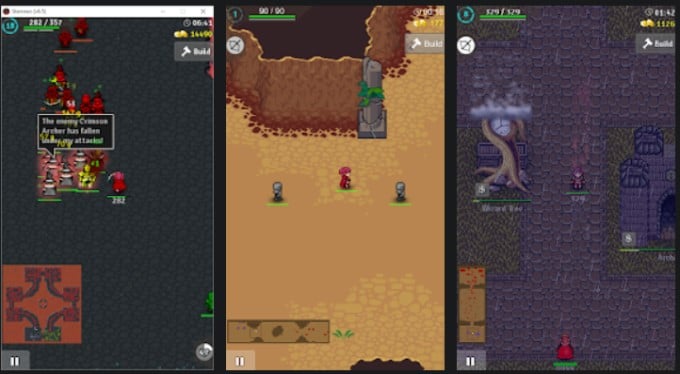 Starrows is a free-to-play Android game with no ads or even in-app purchases. Just pure joy of gaming. It is also quite popular with the players and the game was recently updated so the developer is also quite active.
Download: Starrows
Wrap Up: Android Games With No Ads
The list is by no means exhaustive but we did our best to include some of the most popular and updated games here. If you know about some others, do share them with us in the comments section below. We would love to hear about them, and so would our readers.