Facebook Messenger, popularly known as Messenger is as a standalone app that allows the Android and iOS users to send messages to each other. After offering in-app interactive football and basketball messenger games, there is more to offer by the app.
Facebook is undoubtedly the most popular social networking service site as per the active user accounts. Accessible on desktops, laptops, tablet computers, and smartphones, it is in the market for 13 years.  About 1.94 billion users are there on the online social networking site around the world.
Messenger single-handedly caters the needs of 1.2 billion users. Last year in November, Facebook released a closed beta version of Instant Games giving the users the chance to play popular arcade titles. After the successful test, Facebook has made it available to all users. More than 40 games are available currently for the users of the app all around the world.
Any user can easily access the games simply by tapping the game pad controller on the chat menu at the bottom in iOS. Whereas, in Android you need just hit the game controller symbol present at the bottom right of the menu of the app. Among all the titles available as Messenger games, here are some of the best Facebook messenger games.
Pac Man
Pac Man is a classic game that comes back from the 80s developed by the popular game manufacturer Bandai Namco. It is one of the longest running video game franchises.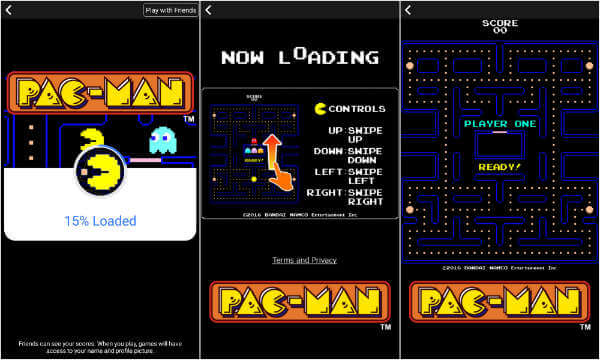 Available with other Messenger games, any user can play the game with the same classic feel as not a single bit is being changed in it. Avoid the four enemies Blinky, Pinky, Inky and Clyde while roaming in the maze as Pac Man.
Words with Friends
Words with Friends do not come from 80s or 90s, but has a large number of followers. People who are fond of multi-player word game love it to the core. A lot similar to classic Scrabble, it contains much more than it does.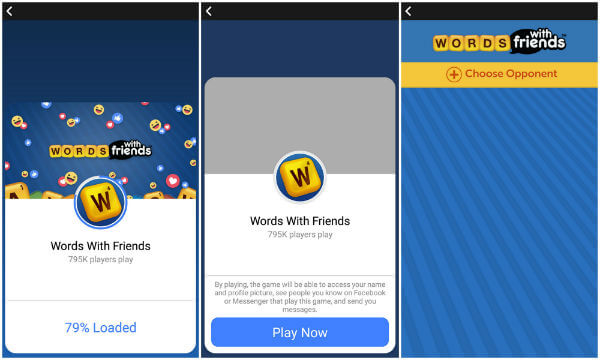 In Messenger, the player can easily take advantage of the new rich gameplay coming from Zynga. It is more rapid fire and difficult than you can expect.
Space Invaders
Coming from Taito with other Messenger games there is Space Invaders. It was the first game that comes with enemy character fighting with the main player. The game became inspiration for movies like Star Wars and etc.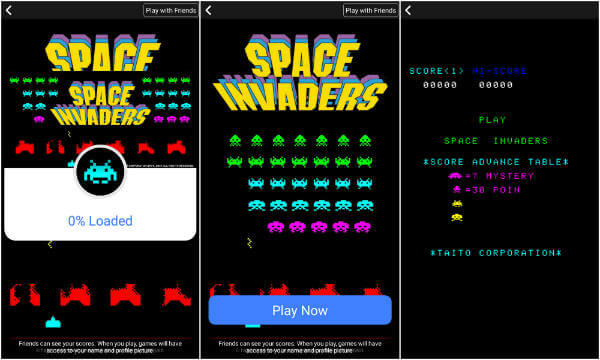 Experience it an all-new cross platform gaming experience like never before. Win each level by defeating the upcoming waves of aliens with laser cannon and earning points. For many it is a must play games among all the other best Facebook Messenger games.
8-Ball Pool
The world's number one pool game is now with all the other Messenger games. 8-Ball Pool is a billiard themed pool simulation sport game. Coming from Miniclip, it is played by more than thousands of players on a daily basis.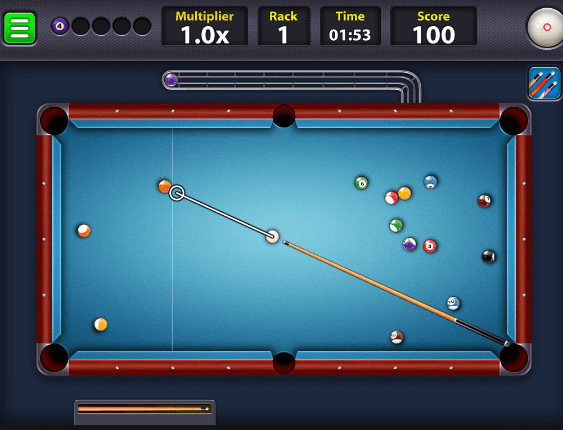 Released in 2008 as the easy variation of complex and classical 8-Ball Pool game. Play with your friends to beat them by getting the highest score.
Snake
Snake is an iconic game that everybody remembers playing in his or her childhood days. Every player has to control a dot inside a bordered plane. With each eaten item, the snake gets longer making it difficult to avoid collision with the head.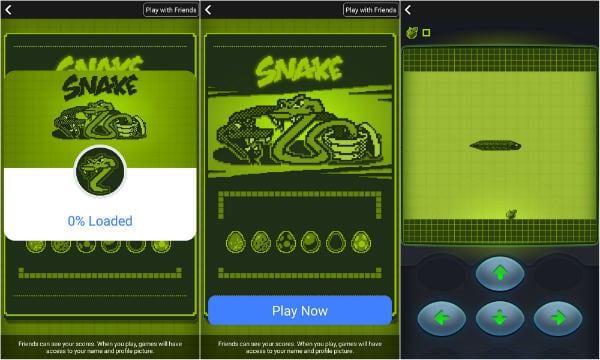 Do not hit the wall and catch your own tail as well as increase the time of your survival. Encounter it in an all-new way on your Messenger app with other best messenger games.
Batman's Bat Climb
Bat Climb is one of the latest Instant Climb title coming for the Facebook Messenger. The main motive of the player is to help your character to reach as high as possible. Avoid the obstacles by jumping left as well as right while collecting the coins.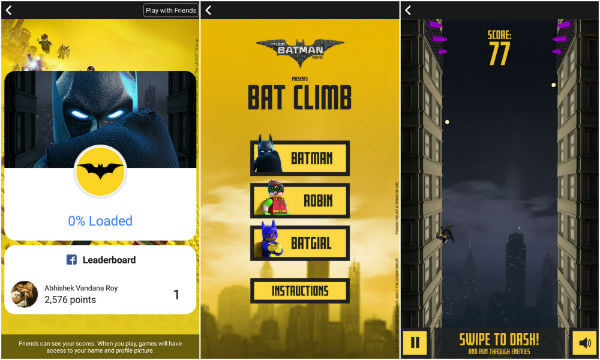 There are three characters Batman, Robin, or Batgirl available to choose from to play this terrific game.
Cooking Mama
Coming from Office Create, Cooking Mama is a cooking game that is specifically designed for the Messenger's Instant Games. Because of being made unlike any other messenger games, the gameplay of the game is different from any other cooking game.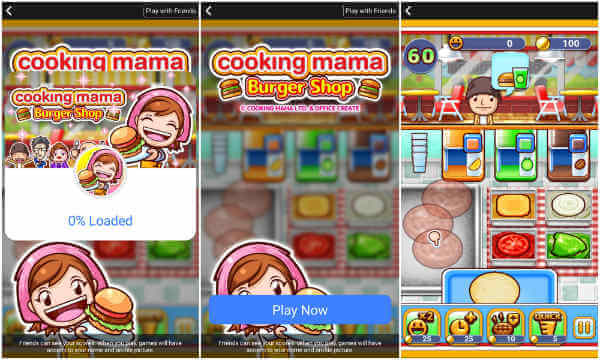 Only 60 seconds are there to serve as many customers and try to achieve a high score. From the beginning, almost everything is accessible to the players.
EverWing
Play as a Guardian in EverWing shoots diverse forms of bullets on the monsters coming in the way. Fighting them in the scrolling shooting game, collect coins and gems to upgrade the items present with you.
The Japanese manga style graphics make the game to look colorful making the player to come back for more. It has great and large content to occupy the player for hours and hours.
Solitaire
Almost every one of us has played Solitaire in our life, but now you can easily enjoy it with your friends on Messenger. You can easily play a match against your friends in real time and with same common rules for both.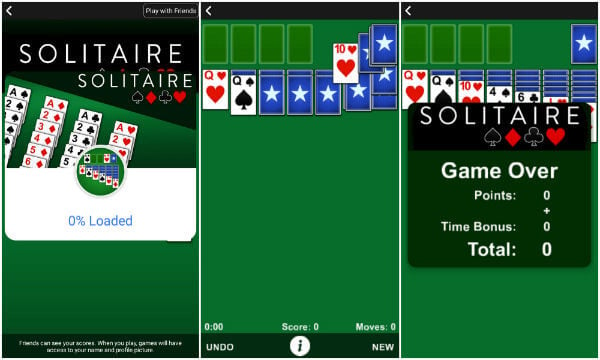 Any person who has not played the game before can also win easily. The winning is easy because of the automatic movement of clicked car to appropriate column.
Castle Creeps Whack 'Em All
Castle Creeps Whack 'Em All is a great RSI game is now available on Messenger with all the favorite Messenger games. As being an upgraded version of Whac-A-Mole it is a must play game. Almost everyone knows about the rules that must be in mind while playing it. The game is fun, fast paced providing the players a great social experience.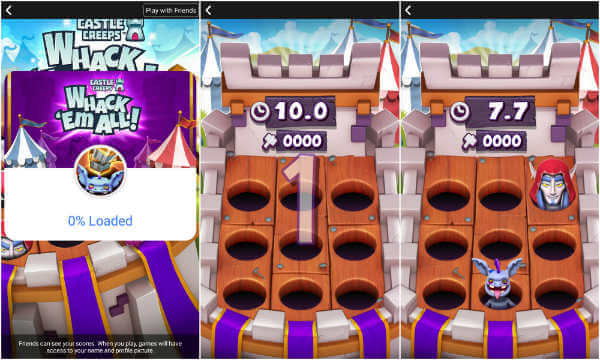 For a few minutes to spare it will surely entertain you. Playable almost anywhere and at any time, you can easily have fun.
Shuffle Cats Mini
Shuffle Cats Mini is yet another spinoff card game now added to the vast list of game titles available for Messenger. Your objective in the game is to throw the cards to strike down maximum number cat posters in allotted time. If you hit the blue card, you will lose 3 seconds on the time.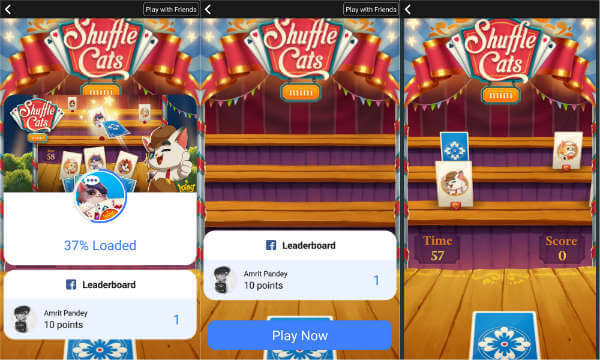 The card game player will love it due to the flexibility it offers and new approach given to it.
After offering in-app interactive football and basketball games, Messenger games has broadened its area to give something to their billions of users. The company has unveiled this approach to increase its traffic and motivate more people to use Messenger as their instant messaging app.