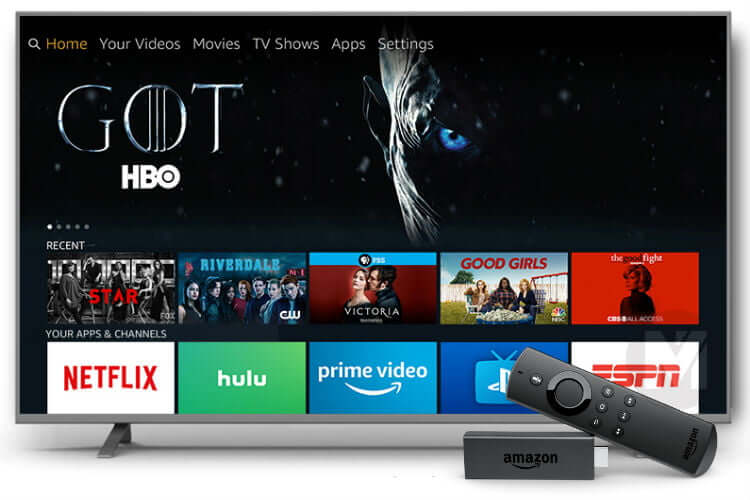 Do you need to watch your favorite sports event live? Or you would like to watch a blockbuster TV series like Game of Thrones? Or you want to watch some Oscar-winning movies? You can watch any of the above on your TV screen by using the Amazon Firestick. The only thing you need to do is to install the most essential Firestick TV channels on various genres like sports, music, movies, live tv, health and more.
In this article, let's take a look at some of the best Fire TV channels for various categories.
Best Firestick TV Channels to Watch Movies
When it comes to entertainment, watching movies is the #1 option not only among adults but also for kids/teens. No doubt, YouTube is the most popular streaming service as it allows you to watch unlimited videos without spending a cent. Unfortunately, YouTube app is not officially available on the Amazon Store, as Google had withdrawn the support, long ago.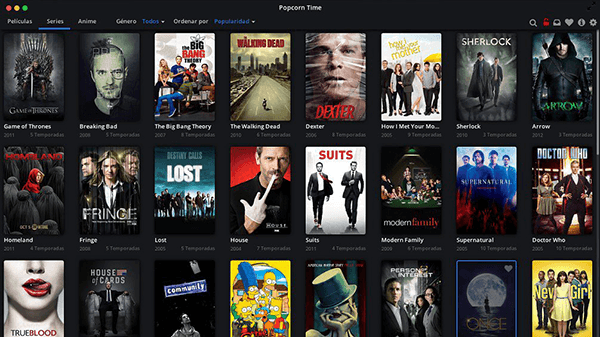 However, you can watch the YouTube videos either from the Firefox or Silk browser on your Fire TV. Alternatively, you can sideload the YouTube app into your Firestick by using the Downloader app. You can check out this post on how to sideload apps on Fire TV.
If you are someone who has already subscribed for paid streaming services like NetFlix, then you can just download and install the NetFlix app on your Fire TV and enjoy watching movies on the big screen. (Download | NetFlix)
Don't you have a NetFlix or other paid streaming services? Not a problem. You can just download and install a bunch of Firestick apps that allows you to watch movies/TV shows at free cost. For example, Popcornflix provides free access to more than 1000+ movies on various genres like horror, comedy, action and more.
Some of the other popular Fire TV channels to watch movies/TV shows are given below:
Looking for more Firestick Free Channels? Kindly check out our other post on Best Fire Stick Apps to Watch Movies and TV Shows.
Best Fire TV Channels to Watch Sports
Are you someone who thinks that a traditional cable/satellite TV subscription is the only option to watch live sports on your TV? No. Many of the popular sports channels like ESPN offers an exclusive app that can be installed on your Fire TV.
Instead of paying a hefty monthly fee to your TV service provider, you can just install the sports app on your Fire TV to cut down your annual cable cost. Of course, the majority of sports apps are not available for free. However, you will get the option to subscribe only for the channels you watch instead of paying money for the ones you don't even heard of.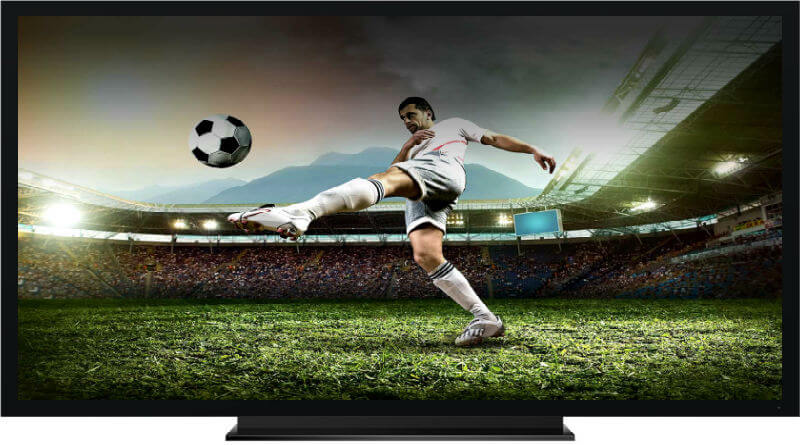 For example, if you are a great football fan, then you can just buy the NBA League pass and install the NBA for Fire TV app on your Firestick. That's it. Now, you can watch all the games of NBA season live from the comfort of your sofa. Likewise, the Amazon store has dedicated apps for other games like MLB for Bat, WWE Network and more. To get the full list of some of the popular Firestick TV channels to watch live sports, check out our another post on best Sports Apps for Firestick to Watch Live Sports.
Best Firestick Channels to Watch News
These days, the majority of the people (especially the younger adults) prefer to get the latest news updates either from the social media apps like Twitter, Facebook or the dedicated news apps on their smartphones. Still, if you are someone who would like to watch the live news coverage on your TV, then you can just install the app of your favorite news website or channel on your Firestick.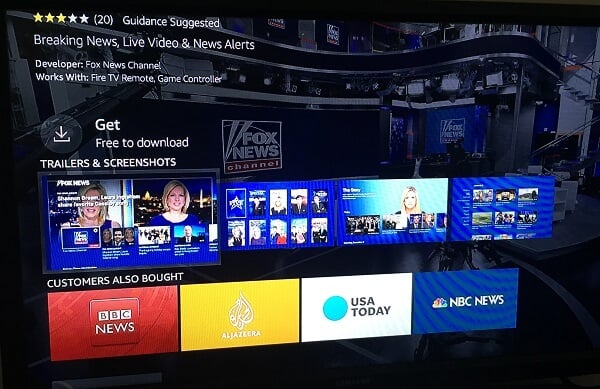 A lot of popular news channels provide a dedicated app for the Fire TV users. Either you can use your Firestick remote to browse and install your desired news channels. Or you can just pick one or more from the list given below:
Best Fire TV Channels Ffor Kids
You can find 100+ apps listed on the Amazon Store for kid's entertainment as well as education. Just enter the keyword "kids" on the search bar by using your Firestick remote. Alternatively, you can navigate to Apps -> Categories -> Kids on your Fire TV in order to browse and install the relevant Fire TV channels based on your kid's age.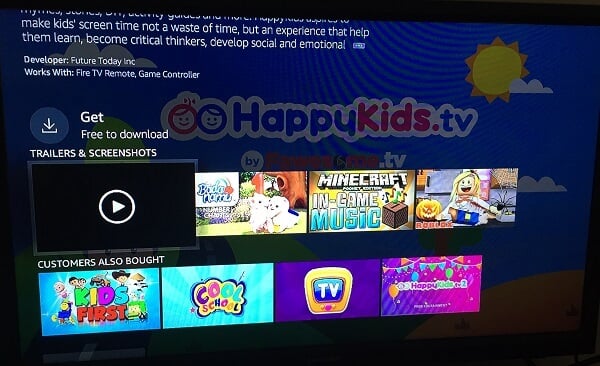 HappyKids.tv is one of the best free Fire TV app to keep your babies or toddlers engaged for at least a few hours every day. Based on your kid's age and nature, you can install the appropriate app, as the Amazon store has more than 10 different versions of HappyKids.tv. For small babies, Lullabies by HappyKids.tv would be a good choice whereas Kids Stories by HappyKids.tv is the best option for toddlers or small kids.
Also, you can download and install any of the below-listed Fire TV channels for your kids:
YouTube Kids
If your kid is 4 years and up, then he/she would be more interested in search and watch their favorite videos. Right? In that scenario, the best option would be to sideload the YouTube Kids app on your Firestick. Like YouTube, the official YouTube Kids is also not available for Amazon Firestick. Hence, you need to get the .apk file for YouTube Kids from a trusted source like APKMirror and then sideload the same on your Fire TV or Firestick. If you have not tried sideloading apps before, then you can check out our guide on how to sideload apps.
We have listed only the Fire TV channels which are either free or more popular among the Firestick users. If you are looking for more channels in a specific category like sports or a completely new category, then just navigate to Apps ->Categories using your Firestick remote.
You can browse the hundreds of channels listed under various categories like health, finance, music, books, education, lifestyle and more. Even though some of those channels are paid, you can find a lot of free apps as well. Just, go ahead, install the channels you like and enjoy watching them on your TV.