Apple's latest and greatest smartphone has finally arrived at the stores after nearly two months since the official reveals at the Steve Jobs Theatre in Cupertino, California. Yes, we're talking about the radically redesigned iPhone X, a change that we've all been waiting for. Sure, it might cost a thousand bucks, a price tag which not everyone can afford, but it packs enough technology to make it kind of justifiable in my honest opinion. However, in order to get the most out of your new iPhone X, especially for a better overall experience within the Apple ecosystem, you need to purchase a set of accessories for iPhone.
Depending on your requirements, your choices may definitely vary, but here are some of the best iPhone X accessories that are certainly worth checking out:
Apple AirPower Wireless Charging
If it wasn't for the iPhone 8 and iPhone 8 Plus that launched earlier in September, the iPhone X would've been the first iPhone to support wireless charging as well. Regardless, thanks to the glass back design, we finally get to use this much-requested feature on our new iPhones.
Related: 18 Best iPhone X Tricks, Gesture Shortcuts, and Button Combos.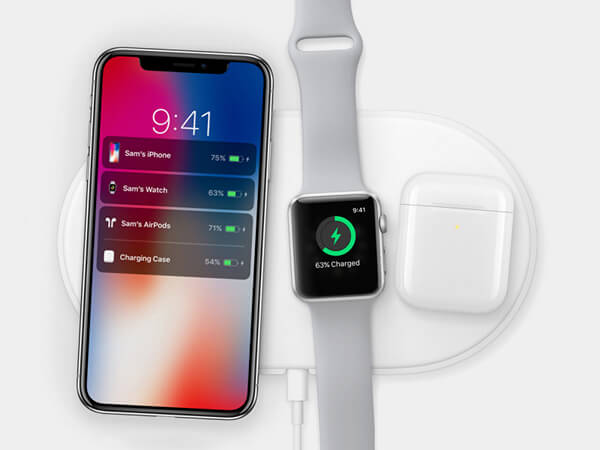 What makes the AirPower stand out from almost all other Qi-based wireless chargers is its ability to charge multiple devices at once. Yes, you read that right. During the iPhone launch event back in September, Apple showcased the AirPower as a mat that lets you charge your iPhone, Apple Watch, and AirPods simultaneously. This is quite a feat, to say the least, but it's worth noting that the product won't hit the shelves until next year.
Availability: Mid-2018
Apple AirPods
Just like the iPhone 7/7Plus and iPhone 8/8Plus, the radically redesigned iPhone X doesn't have a headphone jack. Here's exactly where Apple's truly wireless earbuds, the AirPods come into play. They offer convenience like no other pair of Bluetooth headphones. The connection process is simple and instantaneous. All you need to do is simply open up the charging case, and you're good to go with the new pair of iPhone X headphones.
Related: Best Wireless Headphones for iPhone to Replace Apple Airpods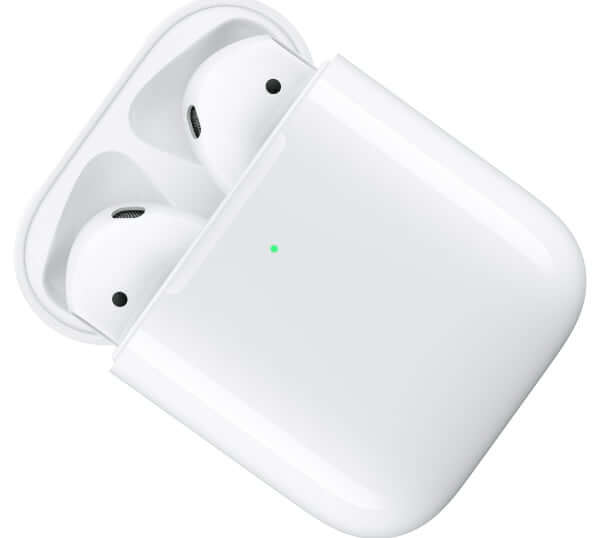 Battery life is quite impressive, as each AirPod is able to deliver up to 5 hours of listening time, and the compact charging case lets you charge 4-5 times, thereby extending the overall listening time to over 24 hours. Sure, the $159 price tag will definitely turn down some heads, but it's actually quite reasonable when compared to several other truly wireless earbuds on the market.
Buy from Amazon
Apple iPhone X Silicone Case
If you haven't seen the service costs for the new iPhone X already, you're in for a serious shocker, believe me. A screen repair will set you back at $279 without AppleCare+, which is understandable considering it's an expensive color-accurate OLED display made by Samsung. However, if you manage to accidentally crack the glass on the back, you'll have to shell out $549, which is more than half of what you paid for the iPhone X itself, which is absurd in my opinion.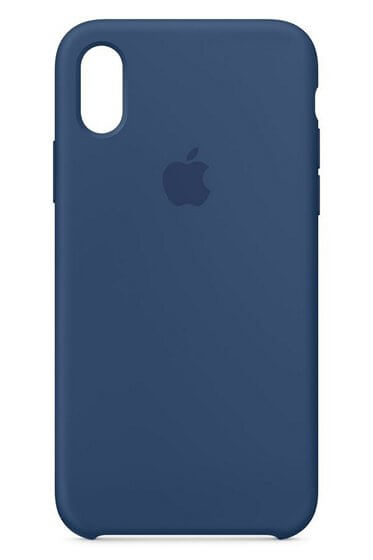 Regardless, if you want to avoid any of this, please consider using an iPhone X case along with the device in order to protect it from accidental drops and scratches. We commend Apple's official Silicone iPhone X case line-up that looks sleek and feels quite premium in your hand. Additionally, they offer more premium iPhone leather case and leather folio Apples cases as well, just in case you're interested.
Buy from Amazon
Apple 29W USB-C Power Adapter & USB-C to Lightning Cable
The latest iPhones, including the new iPhone X, finally support fast charging, a feature that almost everyone has been requesting for. Well, we're glad that the wait is finally over, and with fast charging, you'll be able to charge your iPhone X from 0 to 50% in just 30 minutes. However, unlike Android phone manufacturers, Apple chose not to bundle a fast charger along with their thousand-dollar smartphone.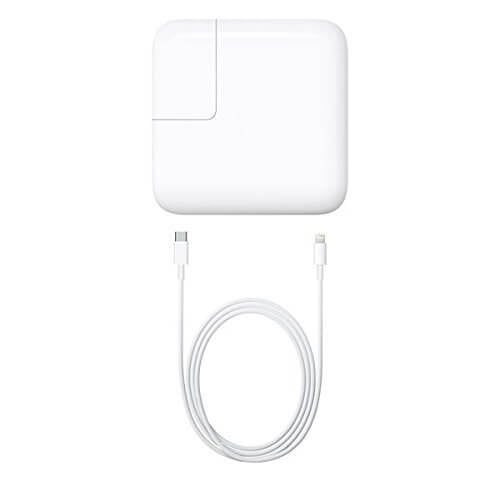 Well, Apple is trying to milk some money here by letting you purchase one of their pricey 29W, 61W or 87W power adapters. Third-party power adapters with similar wattages can also be used, as long as they support Power Delivery. The only reason why we suggested this combo is because it comes bundled with the Apple USB-C to Lightning adapter which is another requirement to make fast charging possible.
Buy from Amazon Power Adapter | USB C to Lightning Cable
Spigen iPhone X Tempered Glass Screen Protector
It costs $249 to replace a damaged iPhone X screen, so we're pretty sure that you want to keep your iPhone X's gorgeous display in tiptop condition. This is exactly why we recommend you to install a high quality tempered glass screen protector like this one from Spigen.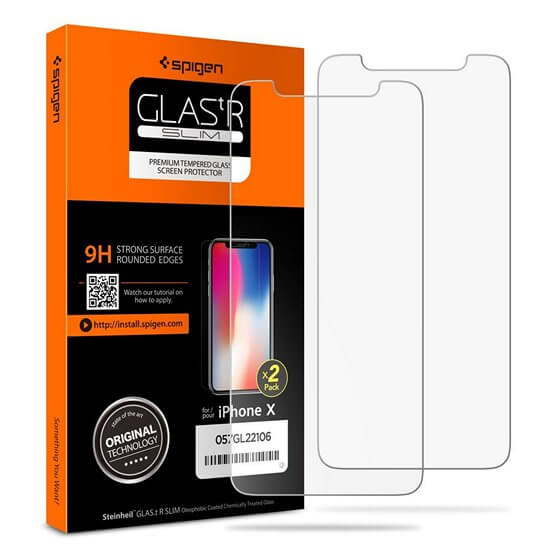 It protects the actual display from scratches, cracks, and scrapes resulting due to minor accidental drops by absorbing the impact. The tempered glass has an anti-shatter film to make sure that the broken glass pieces remain intact after accidental damage.
Buy from Amazon
iPhone X Tempered Glass Screen Protector [Front + Back]
For those who are worried about both front and back glass case of iPhone X, there is a specially designed and precisely cut 2.5D curved tempered glass screen protector is available.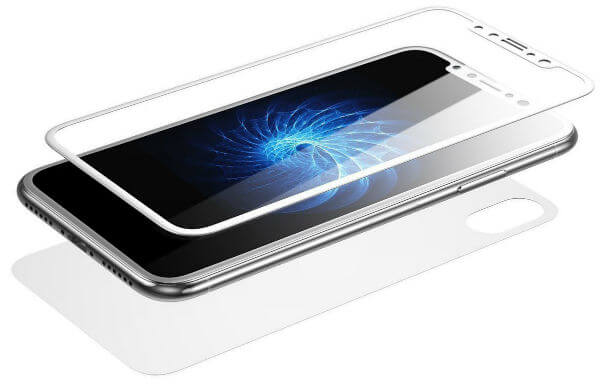 This iPhone X front and back protectors are the explosion-proof, shock-proof, pressure-resistant and scratch proof that offer you peace of mind.
Buy from Amazon
ESR 45W Car Charger With USB-C& Quick Charge
If you travel quite a lot, a car charger is absolutely crucial to make sure your phone doesn't run out of juice no matter what. This one's a 2-port charger, which essentially means you can charge two phones simultaneously.
Related: Smart Car Chargers with Best Features that you Need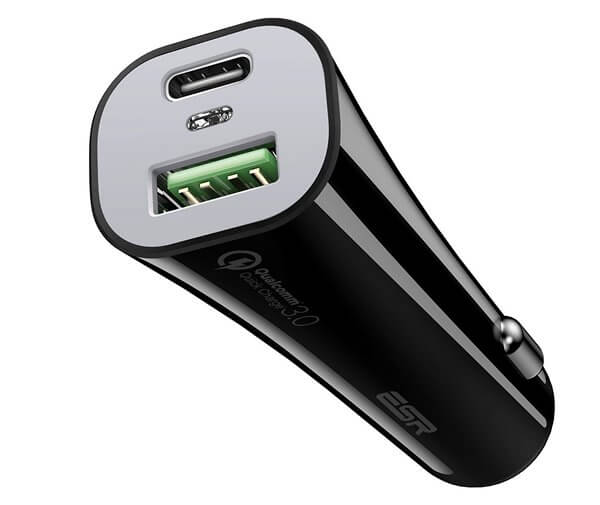 It supports Power Delivery 2.0 via the USB type C port as well, so you'll be able to fast charge your new iPhone X from 0 to 50% in just 30 minutes. For a price tag of under 20 bucks, this fast-charge capable car charger is worth every penny that you're paying for.
Buy from Amazon
SanDisk iXpand Flash Drive
If you want to quickly free up space on your new iPhone X without losing any data, backing up all your data to the iXpand Flash Drive is your best bet. It includes encryption software to password protect your valuable fines, so we've got no complaints when it comes to keeping your data secure.
Related: iOS Flash Drives-A Complete Backup Solution for iPhones & iPads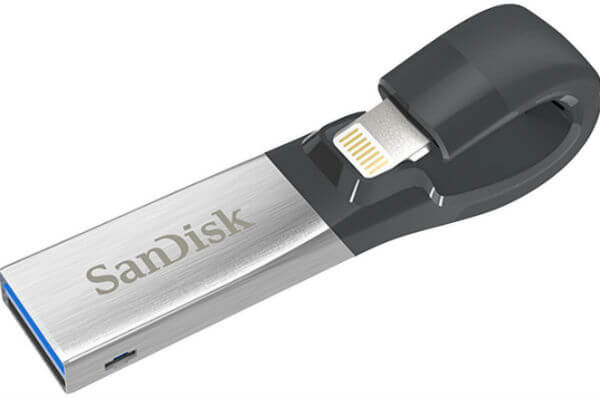 This iPhone Flashdrive worth noting that you won't be able to use the iXpand like an OTG drive or microSD card due to Apple's closed ecosystem and restricted access to the file system. However, you'll be able to make use of SanDisk's own app to access the data on the iXpand. Lastly, it's available in a variety of storage capacities, starting from 32 GB and going all the way up to 256 GB.
Buy from Amazon
JETech Wireless Charging Pad
Apple's AirPower wireless charging mat isn't going to be available until next year, and it's also rumored to be priced around 200 bucks, which is absurd, to say the least. If you want an affordable alternative that you can immediately purchase, then look no further than this wireless charging pad from JETech. Sure, it may not be able to charge multiple devices simultaneously like the AirPower, but it honestly doesn't need to at its price range.
Related: 8 Best Wireless Car Chargers for iPhone and Android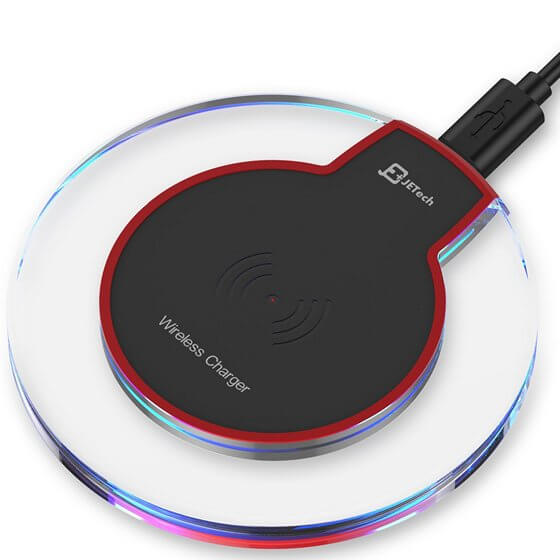 Since it makes use of the Qi-standard, you'll be able to charge a variety of Qi-enabled devices including Android smartphones. The charging pad is equipped with a power-efficient idle mode to make sure your phone's battery is never overcharged, so we've got no concerns here. For an asking price of under 20 bucks, you simply cannot go wrong with the JETech wireless charging pad.
Buy from Amazon
Best Accessories for iPhone X
With the adoption of a bezel-less design, it's clear that Apple has decided to go all out against the Androids this year. Moreover, this iPhone has a lot of firsts to its credit. It's the first iPhone with facial recognition, it's the first iPhone with an OLED display, it's the first iPhone with a bezel-less screen, and lastly, it's also the first iPhone to drop the iconic home button that we've all loved and cherished in the last ten years.
This is definitely the year if you really want to upgrade to an iPhone because I don't expect a major design change in the next couple of years or so. Well, if you've got the money and if you're a fan of Apple, there's no stopping you from purchasing one.
Well, these are some of the best iPhone Accessories that you should seriously consider purchasing if you've just received your new iPhone X. Most of the accessories that we featured in our list aim at improving your overall user experience with the new iPhone. Depending on your requirements, the accessories you opt for might definitely vary. From tempered glass screen protectors to wireless charging pads, there are plenty of options to choose from. So, which one of these accessories are you planning to purchase? Do let us know, in the comments section down below.