When it comes to mobile gaming, your first choice would either be picking up games on Play Pass for Android or Apple Arcade on iPhone. Well, Netflix now lets you play a select number of mobile games at no additional costs. All you need is an active Netflix subscription and you are good to go. As of now, there are a handful of games that you can play on your Android and iPhone.
Here is a list of the best Netflix Games you can play with your Netflix subscription on your iPhone and Android phones for free.
Stranger Things 3: The Game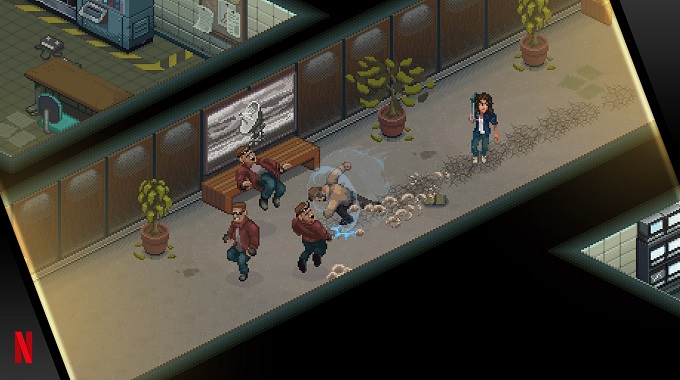 Stranger Things is no doubt, one of the most popular shows on Netflix and it only feels right to add the game to this list. So, what's the game about? Well, it runs parallel to the third season of Stranger Things and lets you play through events that take place in the series.  The game has 12 characters for you to choose from.
Since it's an adventure game, you can expect to see several hidden quests, character interactions, and even secrets that you've never heard of. Talking about the graphics of the game every element in the game is pixelated- an effect that gives you flashbacks of the old school games from back in the day.
Key Features: Single player and Multiplayer Co-op | Offline Play | Local Saves | Based on Stranger Things Seasons 3 | Arcade graphics
Download: Android | iPhone (Free)
Related: Best Streaming Services: Quick Comparison Between Disney+, Netflix and more.
Bowling Ballers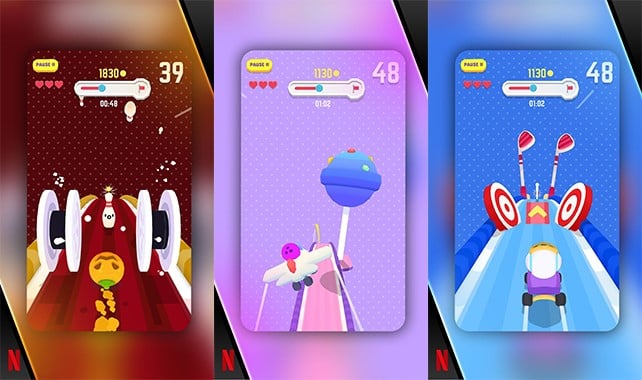 Bowling ballers is what you need to be playing if you love bowling. This is a fun sports game that requires you to hit almost every obstacle that's in your path. The game has various levels with different types of objectives. Apart from knocking off bowling pins, you get knock-out objects like candy and collect coins.
You also can fly and jump across various other obstacles that are in your path The game controls are simple and easy to follow by playing just one game. With regards to graphics the game world is quite colorful and has a lot of vibrance just something, you would expect in an arcade game.
Key Features: Single player only | Offline Play | Cloud Saves | Level-based mode | Skateboard and flying mechanics | Colorful interface
Download: Android | iPhone (Free)
Stranger Things: 1984
There's no surprise that another Stranger Things game would show up on this list. This one, however, takes place in 1984 as you would have guessed from the title. In this game, you will be playing as John Hopper along with the other kids in various missions across the map.
You get to explore Hawkins lab as well as Mirkwood Forest alongside solving various types of puzzles and also be able to explore the abilities of various characters within the game. The game also allows you to collect items such as Eggos and Gnomes as they help you in unlocking different items altogether.
Key Features: Singleplayer | Offline Play | Local Saves | Puzzle solving | Arcade graphics
Download: Android | iPhone (Free)
Related: Unlock Hidden Titles in Netflix with These Secret Codes
Asphalt Xtreme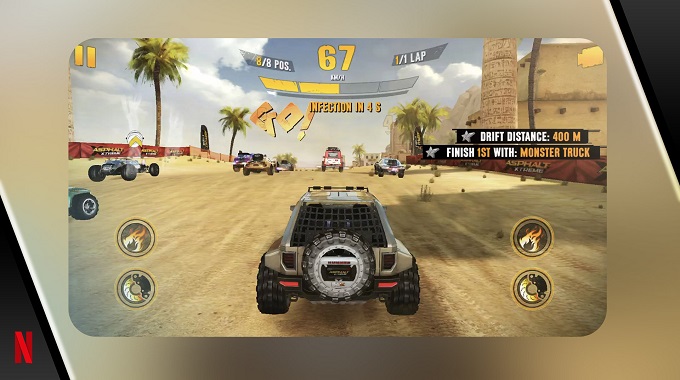 How about some wild off-road racing in beefed-up vehicles? Asphalt Xtreme has your back. You get to race around in huge vehicles across large maps and even drift around with your opponents. You can choose between picking up a 4×4 off-road vehicle, a monster truck, or a sand buggy- whatever suits your style.
The game lets you play in various regions, such as the jungles of Thailand,  the Svalbard Glaciers, or even at the summit of the Alps. If you feel that your vehicle isn't powered up enough, you can customize and upgrade them to your liking. This becomes useful when you compete in the five game modes with 300+ career events topping out with 1,100 mystery challenges.
Key Features: Singleplayer and Multiplayer Cross-Play | Online Play | Local Saves | Different types of vehicles | 300+ career events | 1,100 challenges
Download: Android | iPhone (Free)
Relic Hunter: Rebels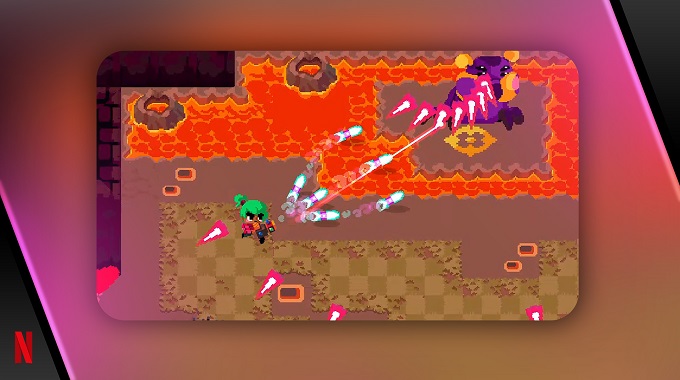 Relic Hunter: Rebels is a shooter RPG game that requires you to help certain tribes to overcome various issues and ultimately reclaim the Void Stone. You can use multiple types of weapons and attack forms against your enemies. To defeat your enemies, you can also upgrade your weapons.
As you would expect in an RPG game, you would also have to collect multiple resources, materials, and blueprints that can be used to craft weapons. No RPG game is created without the ability to choose characters, and Relic Hunter lets you choose from four different hunters. The in-game levels are colorful, and the graphics are old-school pixelated types.
Key Features: Single player  | Offline Game | Local Saves | Shooter RPG | Local gameplay | Four hunters
Download: Android | iPhone (Free)
Related: Here Are the Best Netflix Alternatives to Watch More TV Shows and Movies
Knittens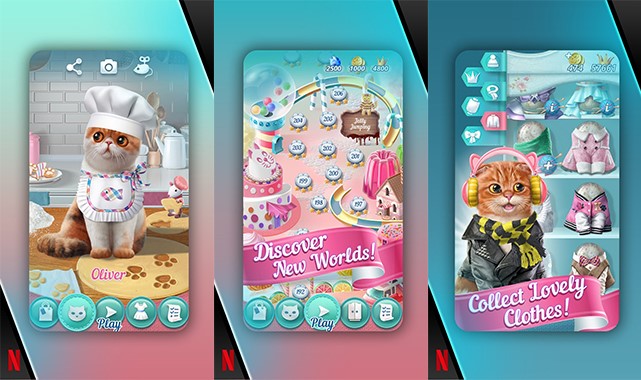 Want to play a casual and light game while waiting for the bus or train? Knittens is a match-three puzzle game similar to a number of the popular match-three games out there. Instead of dealing with jewels or candies like in the other games, in Knittens, you match various pieces to unlock various kinds of outfits for the cats in the game.
You get to add various types of hats and accessories to your kittens as well as complete various special events that are lined up for your cats. While you are matching the pieces, you can also create various combos that allow you to score more points The more points you earn, the more yarn you get for your kitten's outfits.
Key Features: Single player | Online Game | Cloud Saves | Match-3 puzzles
Download: Android | iPhone (Free)
Krsipee Street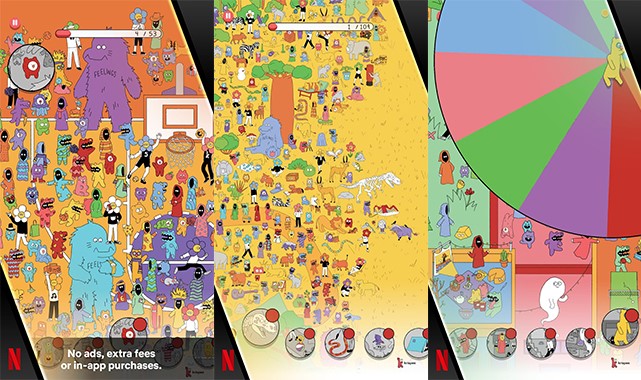 Krispee Street is an interesting game on Netflix that is based on a webcomic that goes by the same name. Your objective is to find hidden items and characters. The better part of this game is the graphics. Which are colorful as well as hand-drawn ones. These factors make this game even more interesting.
Krispee Street is a game that you will want to play every day thanks to the randomly generated puzzle challenges for you to solve daily. The game also has many Krispee Cards that you can collect along with daily wheelspin of self-care.
Key Features: Single player | Offline Game | Local Saves | 100+ objects | 100+ characters | Sound effects | Daily puzzle challenge | Collectibles
Download: Android | iPhone (Free)
Related: 10 Best MFi Game Controllers for Apple Arcade Games on iPhone, iPad, Mac, Apple TV
Mahjong Solitaire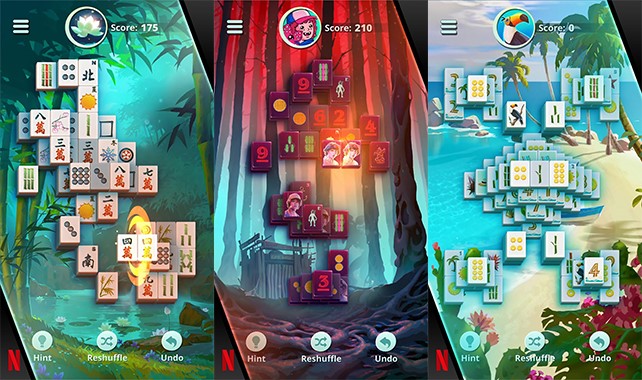 If you've played Mahjong as a kid on your PC, you know what this Netflix game is all about.  Mahjong is a tile-matching puzzle game. You have to match two tiles that have the same image on them. Given that this is a Netflix game, you can expect themes and backgrounds from the popular series Stranger Things.
Some of the good stuff from this game is the ability to complete daily challenges, progress your level and even unlock various achievements as you play through. The game has around 300 puzzles for you to solve. The puzzle layouts are always changed thanks to the AI that makes playing every level a fresh feel.
Key Features: Single player | Offline Game | Cloud Save | 300+ puzzles | Random distributions | XP levels | Daily challenges | Achievements
Hextech Mayhem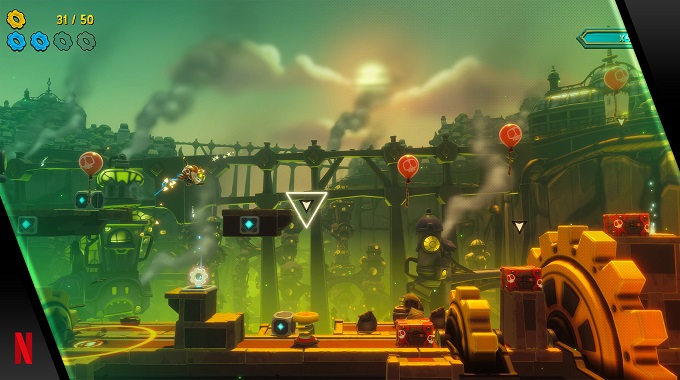 Love League of Legends? Hextech mayhem might catch your attention. This is a very fast-paced Netflix game for your mobile. It's nothing like what you would expect from a League of Legends game though. However, it features Ziggs and Heimerdinger from League of Legends. You will have to move around and bomb around according to the music.
Like all runner games, you will have to jump around and avoid various obstacles around you. While running around and destroying cities, your objective is to create the biggest bomb ever. Not everyone is a fan of such games, but it's a good recommendation if you want to kill some time.
Key Features: Singleplayer | Offline Game | Local Saves | Freestyle | Fast-paced
Download: Android | iPhone (Free)
Related: 12 Best Hidden Object Games for Android and iPhone
Townsmen – A Kingdom Rebuilt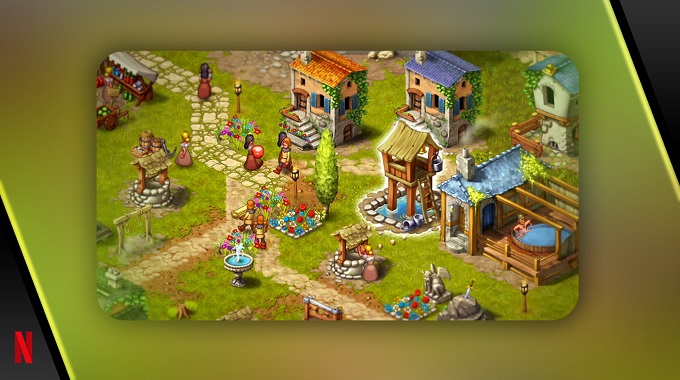 Want to build cities while on the move? Netflix's Townsmen is the game you need to be playing. In Townsmen, you will be building a medieval city and ensure that the people living in the city are satisfied and happy at all times. While it's a building game, you will have to strategize on collecting and making use of the resources wisely.
There are different seasonal and weather changes that can affect your city as well as different disasters that can create havoc in the city. The game has several Mediterranean maps, in-game music as well as several game modes that you can enjoy while on the bus.
Key Features: Singleplayer | Offline Game | Local Save | City building gameplay | Economy sim | Town levels | Disasters | Endless mode | Military options
Download: Android | iPhone (Free)
You can play these best free games using your Netflix subscription on Android and iPhone. It is always good to try out and play new games that you might have never tried in the first place, either because it was a paid game or because you didn't like the particular gameplay type. Other games are available on Netflix, but these are the best ones you need to play on your phone.