Want to spice up your Snapchat stories and snaps with interesting filters? These Snapchat filters and lenses will simply transform your photo capturing experience. Replace your everyday simple phone captures with these Snapchat lenses.
Let us find out some of the must-try Snapchat filters and lenses for you. You can try out the lenses by scanning the Snapcodes using the Snapchat app, or by clicking the link below each filter.
Snapchat Vogue Noir Filter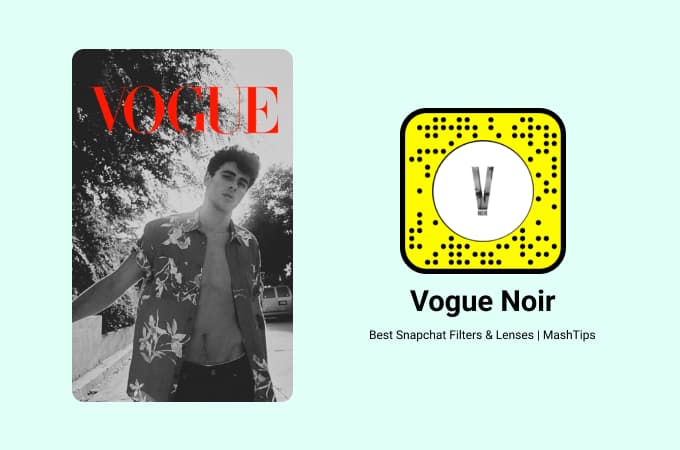 We all have a secret model soul! Yes, at least once we all have posed in front of the mirror as a model. You can cherish the same desire via the Snapchat Vogue Noir Filter and share the picture with your friends and family. You will see yourself on the Vogue cover page and cherish your hidden wish in a different way. It can reveal the funny version of you.
Try Filter: Vogue Noir
Related: How to Turn Off Snapchat Location Sharing with Others
Simple Make Up Snapchat Filter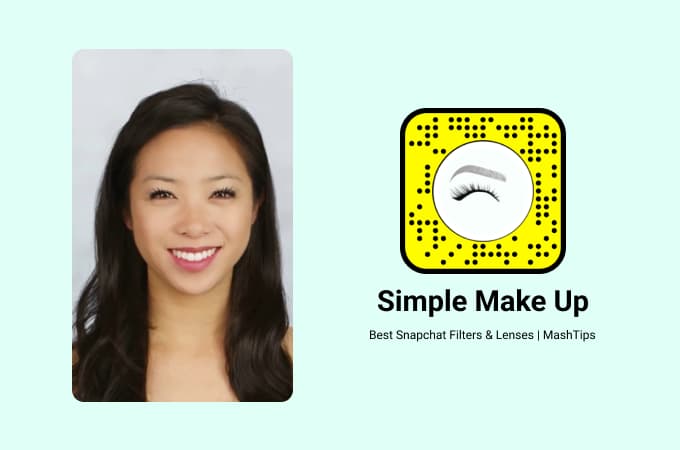 Many of us are fans of a simple look. Be it a makeup tutorial or a Snapchat filter, we prefer the simple look thing over other options. This filter offers a pretty natural look and we feel confident to use the filter and share the photos with others over social media platforms. It smoothens the skin and makes the skin more realistic yet beautiful.
Try Filter: Simple Make Up
Black Makeup Snapchat Lens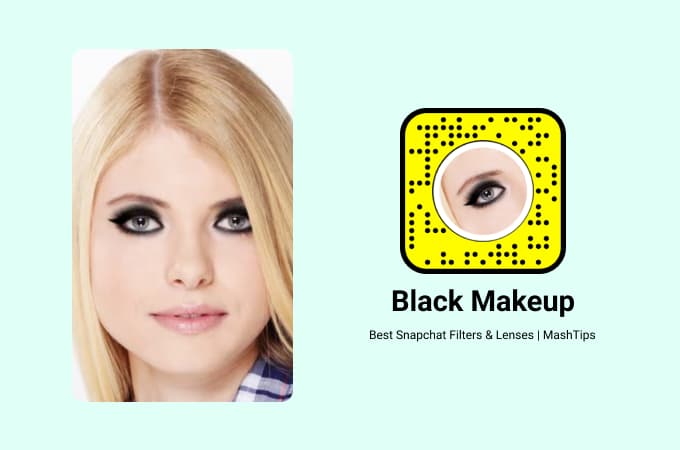 Who doesn't love the sassy and bold black smokey eyes! All girls simply love it. You can slay your next photo with such an eye look even without putting a pinch on makeup. You can simply use Black Makeup Snapchat Lens. you will get classy smokey eyes and a dramatic makeup look.
Try Filter: Black Makeup
Glitter Gold Snapchat Lens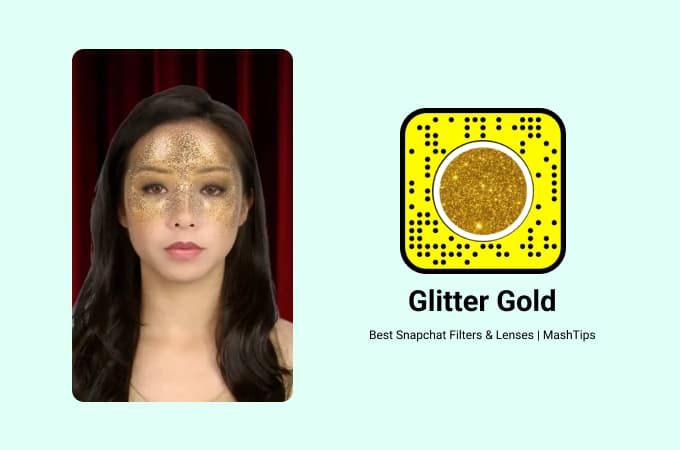 Do you need more attention? If yes, you can easily get that just using Glitter Gold Snapchat Lens by Snapchat. This lens will simply add glitter gold and sparkles to your photos and make you vibrant enough to get the maximum attention. A bunch of glitters will not only enhance your facial appeal but also add a new dimension to the overall picture.
Try Filter: Glitter Gold
Related: How to Use Memoji Stickers on Snapchat Chats
Fashion Sunglasses Filter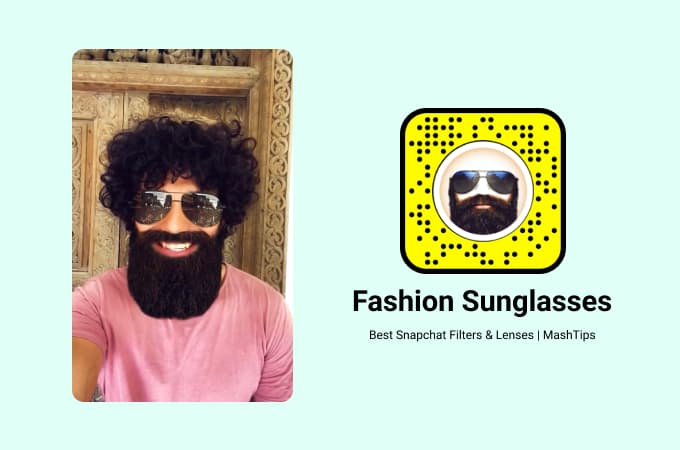 Men prefer to check their looks with different beard shapes. Even sometimes women do the same thing out of fun. You can try this Fashion Sunglasses Filter and simply get a hot dude look. It's funny as well as impressive at the same time. You can click super attractive photos using this filter and flaunt your new look over various social media platforms. It offers various beard options and glasses to get a new and different look.
Try Filter: Fashion Sunglasses
Anime Blush by Kiki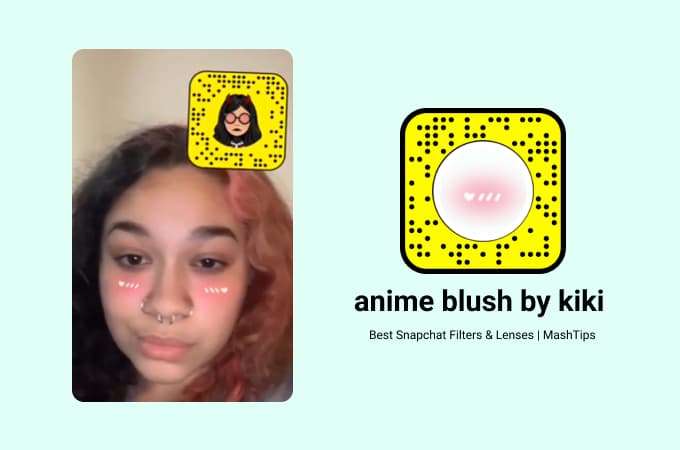 Anime Blush is currently a trending Snapchat filter that every user is simply gaga to apply to their photos. The main aim of this filter is to add slight and adorable blush to your cheeks. You will simply get an impressive anime look. Being an anime fan, you must use this Snapchat filter in 2022.
Try Filter: Anime Blush by Kiki
Sailor's Cap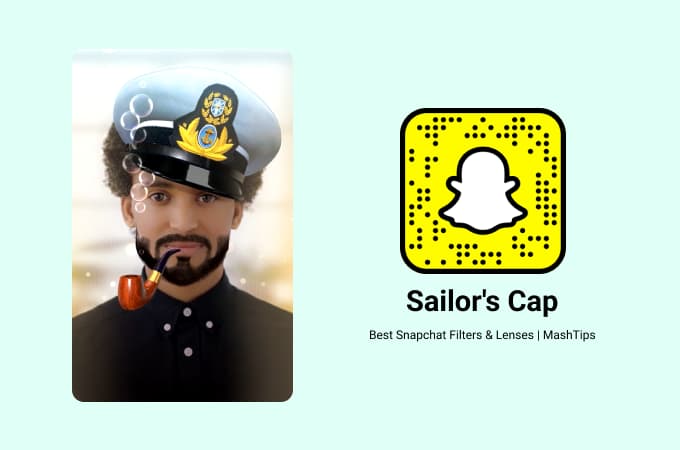 In childhood, we all have enjoyed Popeye the Sailorman. Now Snapchat is offering a similar feeling again. We can try Sailor's cap filter from Snapchat and get a new sailor look instantly. The filter adds an oversized sailor hat on your head, a sailor beard on the face, and even it offers a blowing pipe into your mouth. A complete vintage sailor look is waiting for you.
Try Filter: Sailor's Cap
Related: 7 Best Snapchat Alternatives for iPhone and Android
The Elders by jp Pirie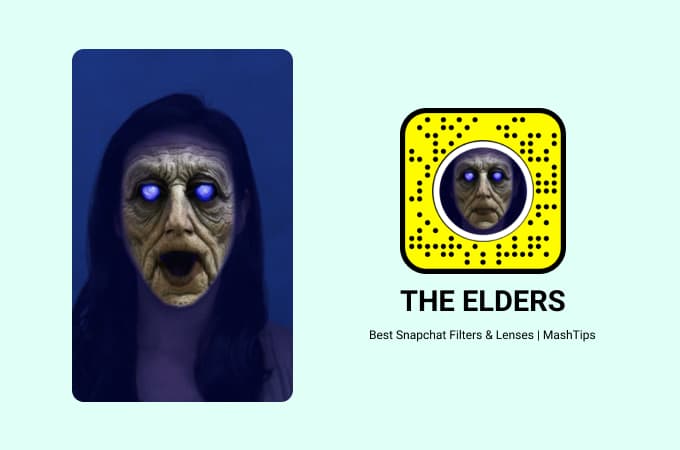 We know Halloween is a few months away. But we can plan something special for 2022's Halloween. Snapchat has thought the same. Among plenty of scary Snapchat filters, this one is getting the most popularity. By applying this filter, you will look quite normal but when you start to open your mouth, you will get a mummy look of yourself. Isn't that funny and scary at the same time?
Try Filter: The Elders
Love Mood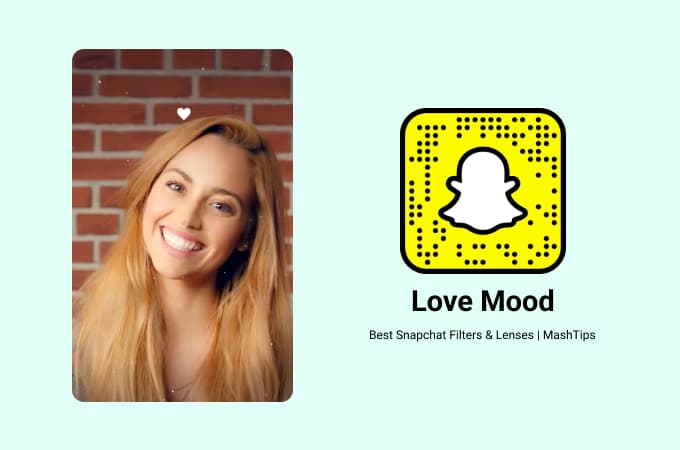 We all want clear skin rather we all want acne-free glowy skin. Snapchat can help us in getting that. This filter effectively removes acne on the face and adds a subtle glow to the face. If you want to create a romantic photo of yourself, this filter should be one of the best choices for you.
Try Filter: Love Mood
Old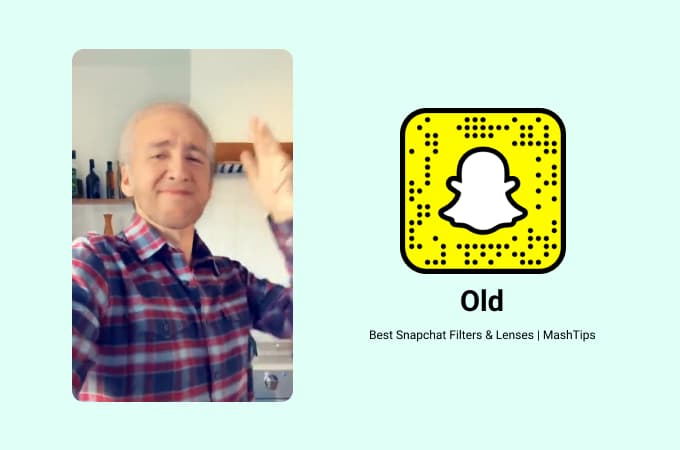 From our childhood photos, we can know how we used to look in our childhood. But how we will look in our old age- we also want to know that. The OLD filter by Snapchat can help us in getting an older look at ourselves. This filter is quite funny also. By applying this filter you can turn your hair into whitish-grey and add wrinkles to the face. This filter works well on both front and back cameras. You can use this filter on others and create a funny moment for all.
Try Filter: Old
Related: 20 Best iPhone Apps You Must Try Out
Dramatic Warm by Maxima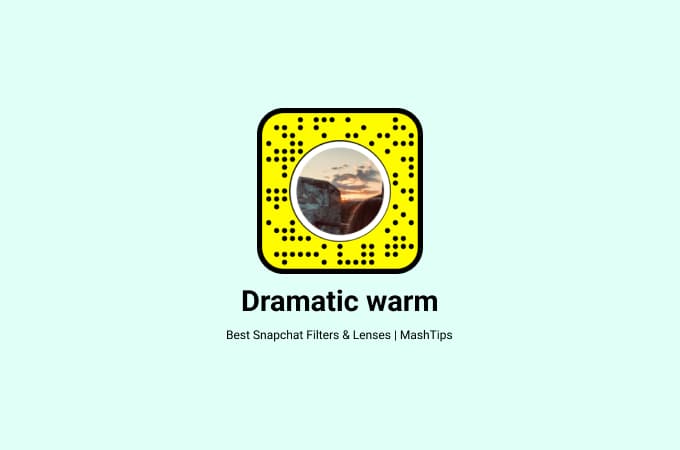 This filter is a popular option in 2022. It adds a hue of warmth to our photos. It will offer more yellowish and dramatic photos. This filter adds a different meaning to the photo. We can get more likes, comments, and shares using this simple yet impressive filter to our photos.
Try Filter: Dramatic Warm
Rosy lips GRAIN by Nik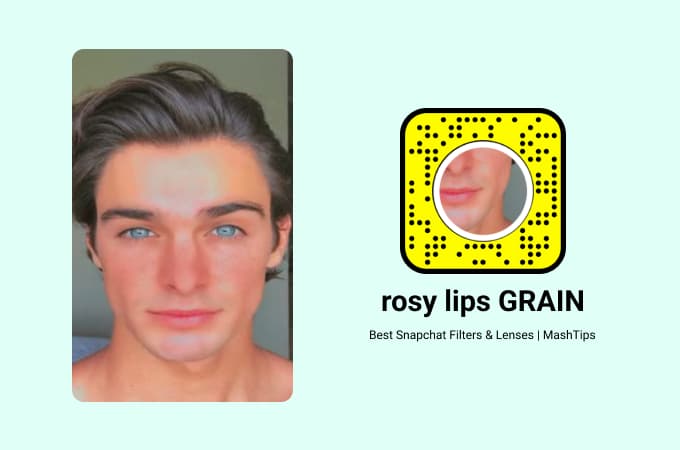 This Snapchat filter adds a subtle reddish tone to our photos and makes sour lips pink. According to Snapchat users, rosy lips are one of their favorite filters that they try more often. You can use this filter to get a killer look of yourself. This filter will go with a variety of images. You should try and keep exploring to get the best outcomes.
Try Filter: Rosy Lips GRAIN
These are the top Snapchat filters and lenses that you must try in 2022. These filters and lenses can make your 2022 different and funny. Your followers will be able to see newer looks of you and they would definitely praise your intelligent effort. Using these filters and lenses is super easy. Apart from these, there are many others to try on Snapchat.
So, try these filters and let us know your experiences! That's all for today! Share your experience with this blog at our comment box.