With Snapchat maps, you can easily see your friend's locations. Wherever they are, you can open the Snapchat maps and see where they are. Likewise, they will be able to see your location from the Snapchat app. Even though location-sharing is fun, it becomes creepy at times. Snapchat's ghost mode lets you hide your location from your friends and others.
Here we will talk about the ghost mode in Snapchat and learn how to hide your location from your friends on Snapchat.
Disable Snapchat Location Sharing with Ghost Mode
Ghost Mode in Snapchat hides location from all groups. Whether you chose to share your location with all friends, or selected friends, it will stop showing your location for everyone. Let's see how to enable Ghost Mode in Snapchat app.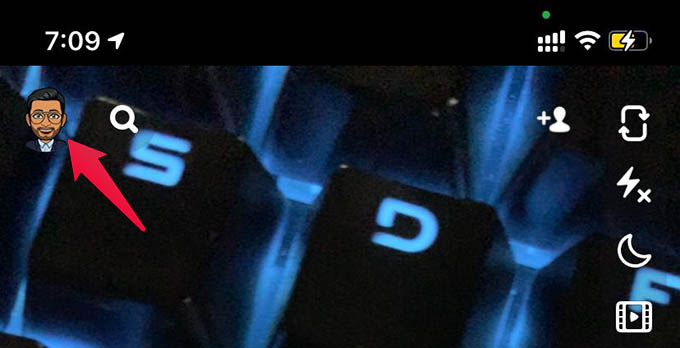 From your phone, open the Snapchat app.
Tap your profile icon at the upper-left corner.
Go to Settings by tapping the cogwheel icon in the upper-right corner.
Under "WHO CAN…" tap "See My Location."
Toggle on Ghost Mode.
Select "Until Turned Off" from the popup menu.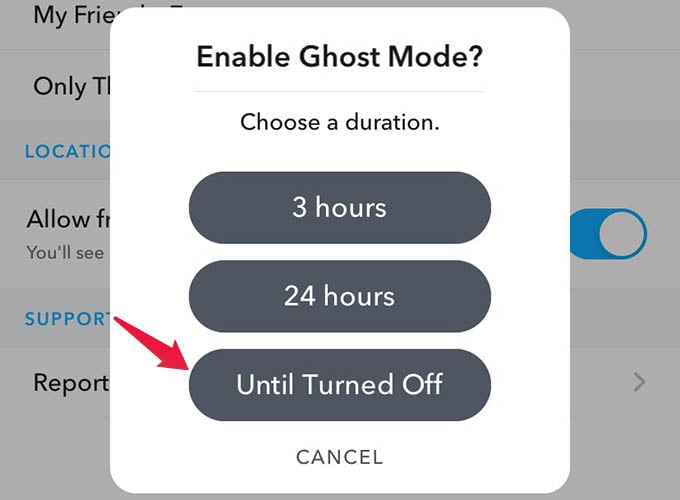 Your location will not be shown to any friends until you turn it back on. You also have the option to disable your friends from requesting for location. Otherwise, your friends can request your location and you can share it with them. Hope you found the easiest method to disable Snapchat location sharing from iPhone or Android. Check out our best pick for Spanchat filters.