LinkedIn lets you build your career profile online, connect with like-minded people, and find new jobs at no cost. But if you ever look into the chat window of your LinkedIn profile, will know that it too is not free from ads. Assuming that you are already tired of these annoying ads on LinkedIn InMail, there are ways to block them completely.
In this guide, we will show you how to block InMail ads or sponsored messages on LinkedIn.
Block InMail Ads in LinkedIn Using Computer
Although you will not see direct options to remove such ads from the InMail messages, there are in fact ways you can actually block them. Here is how.
Go to LinkedIn from your PC or Mac using a browser.
After logging in, click on "Me" from the top menu bar and choose the "Settings & Privacy" option.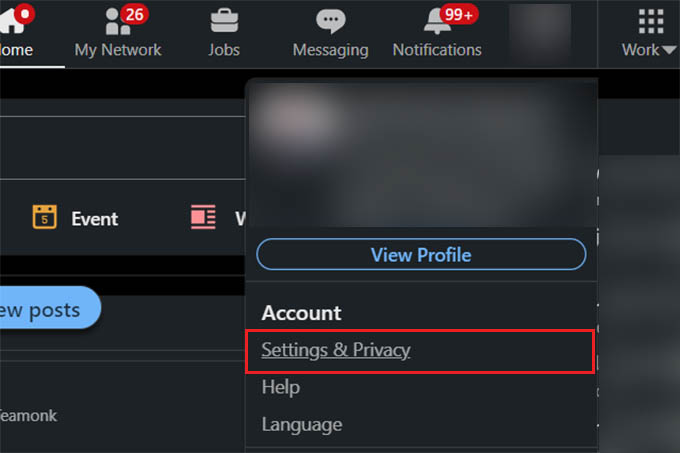 Now, click on "Communications" from the LinkedIn settings window and go to the "Who can reach you" section.
Click and expand the "Messages" option in the window. Under that, find the option "Allow LinkedIn partners to show you Sponsored Messages on LinkedIn?." Toggle the button below to "No."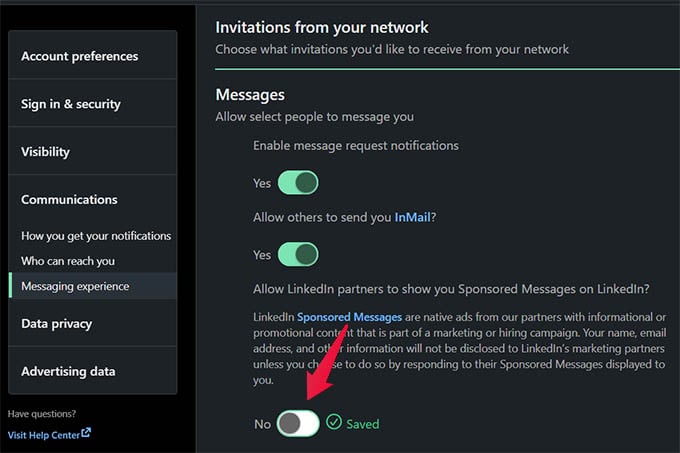 Once you toggle the option, your changes will be saved for your LinkedIn profile. You can then close the window and forget about the annoying ads within the InMail messages on your LinkedIn profile.
Related: Google News vs Feedly: Which Feed Reader to Stay on Top
Block LinkedIn Sponsored Messages Using Phone
If you are using LinkedIn from your iPhone or Android phone, you can directly turn off the InMail sponsored messages right from the mobile app. See how.
Open the LinkedIn app and tap the profile picture in the upper-left corner. Alternatively, you can swipe from the left edge to the right to open the side menu.
Tap on "Settings" at the top.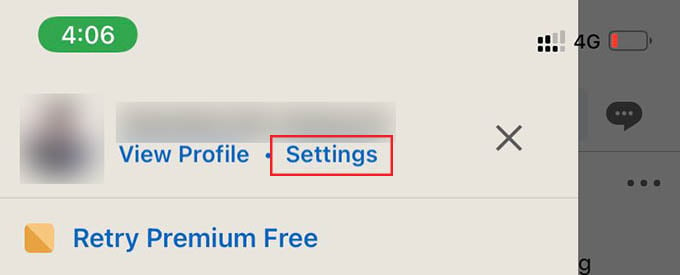 From the LinkedIn settings, go to Communications > Messages.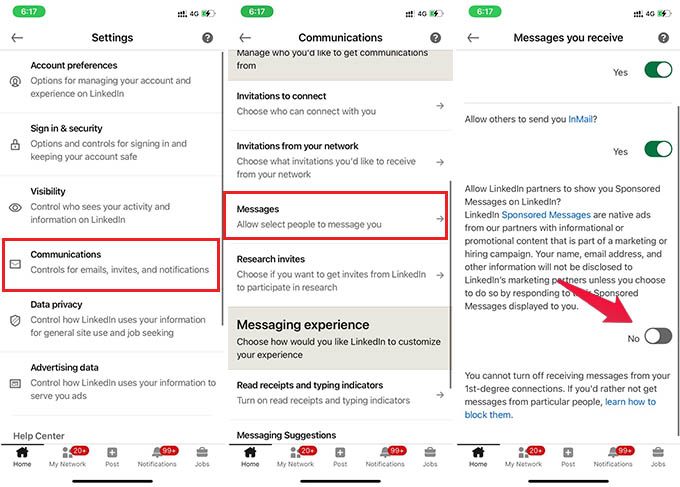 From there, toggle off the button under the "Allow LinkedIn partners to show you Sponsored Messages on LinkedIn?" option to disable any ad messages in your LinkedIn profile.
Related: Top 5 Solutions for Reverse Phone Lookup
You will no longer get such promotional messages from random people and companies on LinkedIn with their ads in it. You can always enable it to get interesting products and offers in your LinkedIn inbox.