Are you worried about your cellular data usage and want to make sure it doesn't exceed the limits? Well, if you are relying on your cellular data more than Wi-Fi, then it is best to regularly check your data usage so that you won't end up paying extra charges.
In this post, let's see how to monitor the data usage on your iPhone.
Check Cellular Data Usage by Apps on iPhone
If you are using an unlimited data plan from your carrier, then you need not bother about checking the data usage. However, if you are subscribed to a plan that has a daily or monthly limit, then you need to keep an eye on the data usage so that it doesn't exceed its limit. Let's see how to view how much data you are using in your device.
From the Home Screen of your iPhone, tap Settings.
In the Settings screen, tap Cellular.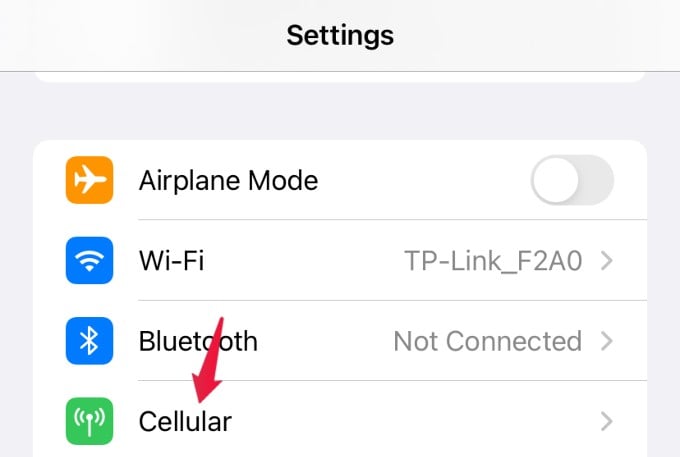 Make sure that the Cellular Data field is turned ON. Otherwise, you will not be able to use your cellular data.

Then, scroll down to the section titled CELLULAR DATA.
Here, the field Current Period indicates the total data usage for the period. Below that, you can see the data used by the individual apps.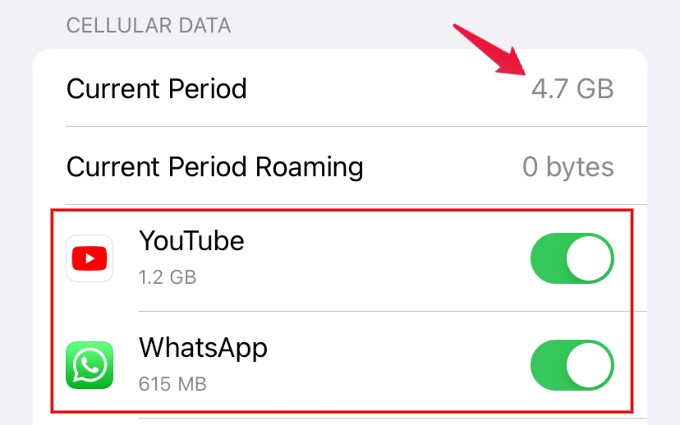 If you don't want an app to use the mobile data (eg. Netflix), then you can turn off the cellular data for that app. Once you do that, the app will use only Wi-Fi data.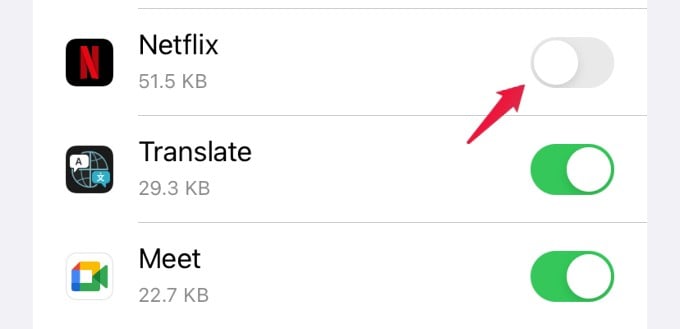 Related: Get Complete Command of iPhone Data Usage & Save Money!
Check Carrier Data Limit Left on iPhone
While you can check the cellular data usage by apps from the iPhone settings, you may not find how much actual data limit is left with your carrier connection. For supported carriers, iPhone will show the data usage information from the carriers so that you can keep track of your usage accurately.
To see the carrier data usage on iPhone, open Settings and go to Cellular.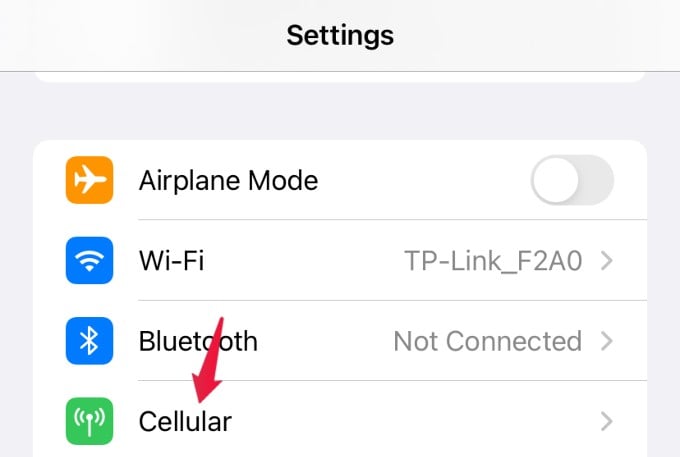 From there, select the data plan or carrier you want to see the data usage.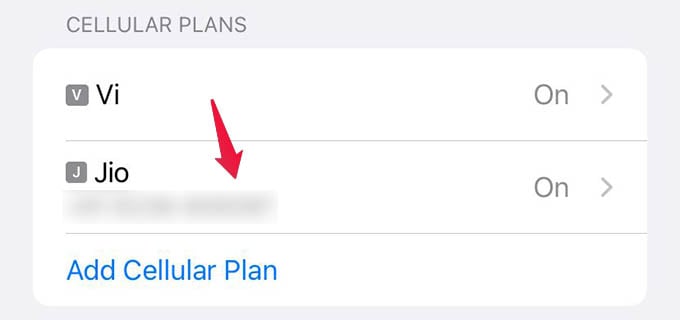 Tap on "Usage" from the next screen. If you have an active cellular data plan, it will show you the plan details, and how much data actually left from the limit on the screen.

With the carrier usage details right from the iPhone settings, you no longer need to check the carrier's website or app to get the information.
Related: 3 Ways to Lock Apps on iPhone with a Passcode
How to Check WiFi Data Usage on iPhone
On Android, you can filter and find out both the cellular and WiFi data usage. When it comes to iPhones, there is no way you can find out the WiFi data usage as of now. There are, in fact, certain apps that can help you monitor your WiFi data usage on your iPhone.
In most cases, you will need to keep these apps open in the background to get accurate WiFi data usage. An alternative to this is to check your router for the data usage by each device where you can find your iPhone's data usage. This method is also highly unlikely to work if your iPhone uses a dynamic MAC address for the WiFi. We will explain more ways to check your WiFi data usage on iPhone in a separate guide later.
We hope this feature will definitely help you to monitor the data usage in your iPhone. If you check the data usage regularly, you can easily identify which apps are consuming more data. Based on that, you can plan to reduce the usage if required.