Apple AirPods are the best true wireless pair of headphones you will ever come across. AirPods, AirPods Pro and AirPods Max make perfect combo with any Apple devices, from iPhone to iMac. But if you were to use a Chromebook while travelling, you would be confused whether you can connect AirPods to the Chromebook.
Regardless of the Chromebook model you use, this guide will help you how to connect AirPods to a Chromebook and enjoy music or make calls.
Content
Can You Connect AirPods to a Chromebook?
Apple AirPods are designed tork seamlessly with Apple products. That include your iPhone, MacBook, Apple Watch and more. At the same time, AirPods are just another pair of Bluetooth earphones with extra features for Apple devices. So the answer is yes. You can connect Apple AirPods to a Chromebook, just like any other Bluetooth headphones.
Here is how you can connect your AirPods to a Chromebook easily.
Related: How to Stop an App from Using Cellular Data on Android
How to Connect AirPods to a Chromebook
Since the AirPods is just another pair of Bluetooth headphones, you just need a Chromebook Bluetooth window to connect it. Here is how to connect AirPods to a Chromebook over Bluetooth.
As the first step, you need to reset your AirPods to disconnect any other paired device. For the same, insert both your earbuds in the AirPods case and close.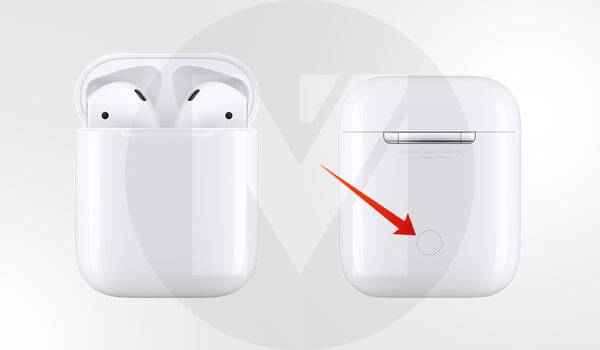 Now long press and hold the button on your AirPods case for around 15 seconds until you see a flashing amber light.
When the amber light flashes, click on the quick settings menu from the right-bottom corner of your Chromebook (time on the taskbar).
From the pop up menu, click on Bluetooth option and toggle it on if Bluetooth is off.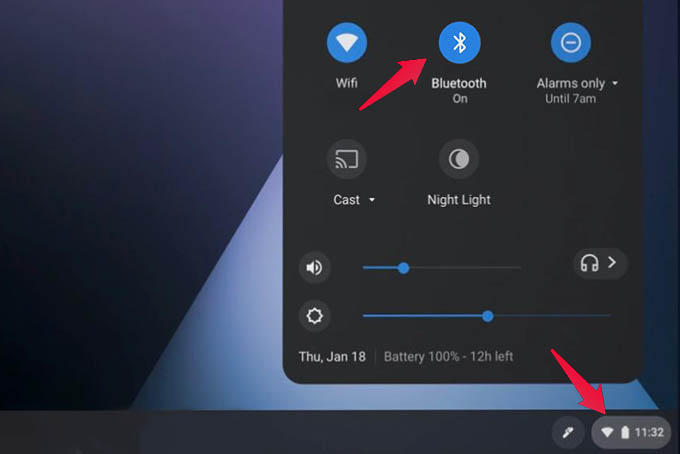 The next screen will list all if your available Bluetooth devices. Select your AirPods from the list to pair AirPods with Chromebook.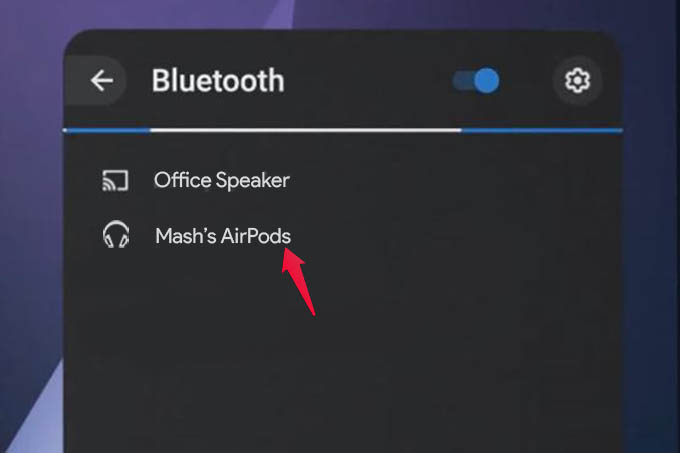 Once the pairing is completed, the AirPods will successfully connect to your Chromebook. You can then stream music or movie on Chromebook and listen to it right on your AirPods or AirPods Pro.
Related: How to Install Chrome OS on Laptop and Convert to A Chromebook
Disconnect AirPods from Chromebook
Once you connect AirPods to a Chromebook, you can keep playing audio on the headphones. You may need to disconnect AirPods from Chromebook whenever you want to pair with your iPhone or Mac.
You can disconnect the AirPods from Chromebook by just turning off the Bluetooth or connecting the Chromebook with another Bluetooth device. For that, open the Quick Settings window and click on the Bluetooth icon.
You can thus disconnect AirPods from Chromebook. Hope you now have an idea on how to connect AirPods to Chromebook and disconnect later.