Stickers add an extra layer of fun to our WhatsApp conversations. Although third-party stickers could be imported into WhatsApp, custom animated stickers were not possible. WhatsApp, however, now lets you import custom animated stickers into WhatsApp with the latest update. That means you can use any video or GIF to create your own animated stickers.
Let's see how to create and import custom animated WhatsApp stickers on Android and iPhone.
Create and Import Custom Animated Stickers to WhatsApp on Android
WhatsApp does not allow you to add animated third-party stickers directly. You'll have to rely on third-party apps to get the job done. To make animated stickers for WhatsApp, we'll use the Sticker Maker app.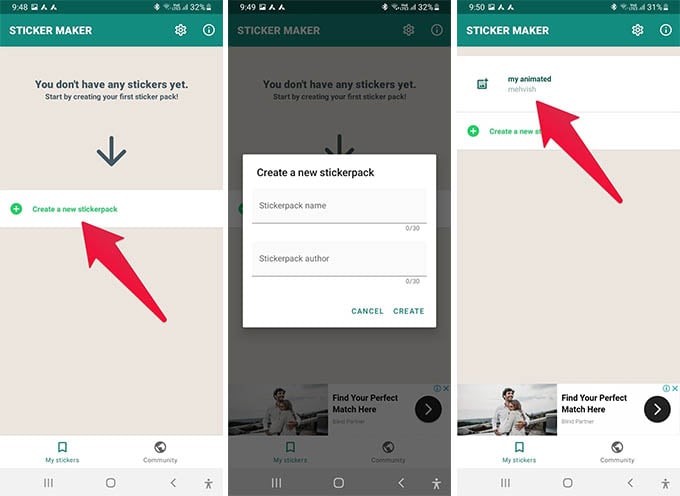 Install the Sticker maker app on your Android phone.
Launch the app and click on "Create a new sticker pack."
Type a name for your sticker pack and enter your name. Hit the Create button.
Tap on the sticker pack that you just created to add animated stickers to it.
Tap on the first box and choose Select file from the menu.
Select the video or GIF file from which you want to create a sticker. The app will automatically compress the GIF or video and create a sticker out of it.
Similarly, tap on other boxes in step 5 to add three animated stickers to the sticker pack.
Once you have added a minimum of 3 stickers, press the Add to WhatsApp button at the bottom.
Launch a chat in WhatsApp and open the sticker panel. You will find the newly created animated stickers over there. Just tap on the sticker to send it.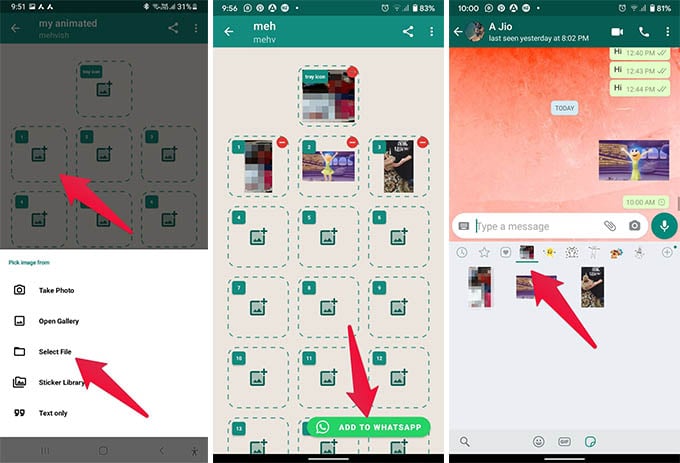 You can later add more WhatsApp animated stickers to the same sticker pack by repeating the steps above. You can even change the sticker pack icon that will show in WhatsApp by tapping on the Tray icon while adding animated stickers.
Create and Import Custom Animated WhatsApp Stickers on iPhone
For iPhone users, the steps are almost similar. However, you will have to use a different app to create custom animated WhatsApp stickers using your iPhone. Here we use the Sticker Maker Studio app for the same. Follow the below method to import custom animated stickers to WhatsApp on your iPhone.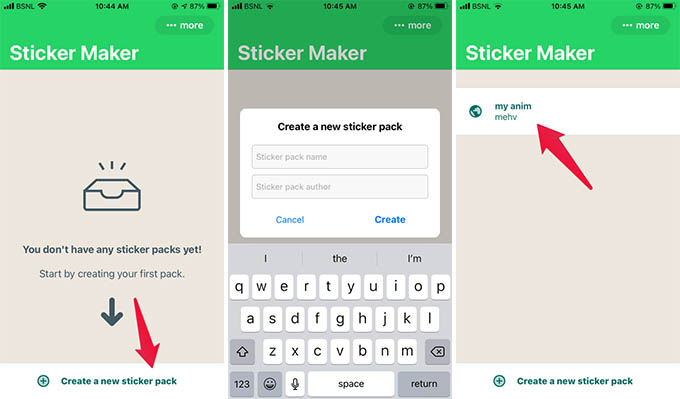 Install and open the Sticker Maker Studio app on your iPhone.
Enter the sticker pack and author names in the given boxes. Hit the Create button to save it.
Tap on the newly created sticker pack.
You will see various boxes. Tap on the first box and choose Files from the menu.
Navigate to the video or GIF file and select it. Similarly, add other stickers to the pack.
Once you have at least 3 animated stickers in the pack and an automatically generated Tray icon, tap on Add to WhatsApp.
In case the tray icon appears blank, tap on it. Otherwise, you will face issues while adding the sticker pack to WhatsApp. Choose a tray icon from your images.
A pop-up will appear asking WhatsApp to be opened. Tap on Okay.
To import animated stickers to WhatsApp, tap on Save in the pop-up window. That's it. Your custom animated stickers are ready to use in WhatsApp on your iPhone.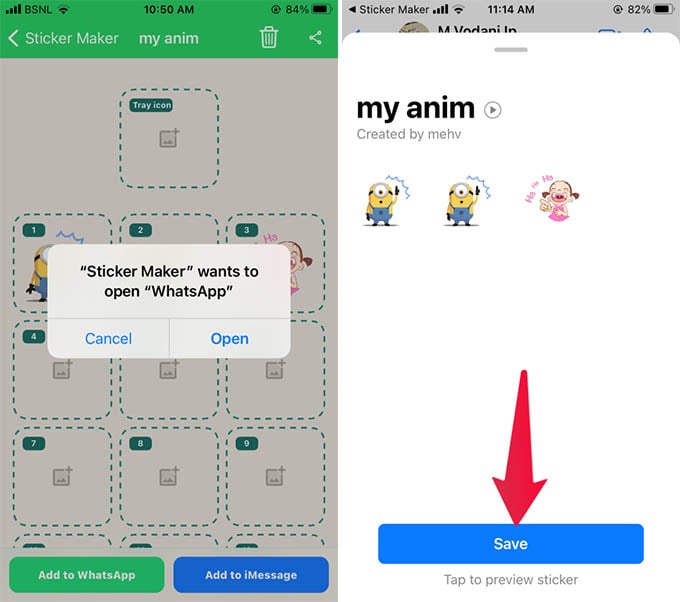 Related: How to Make WhatsApp Audio and Video Call on PC and Mac
How to Remove Custom Animated Stickers From WhatsApp
If you want to remove the animated sticker pack (or any other custom sticker pack) from WhatsApp on your iPhone or Android phone, follow these steps: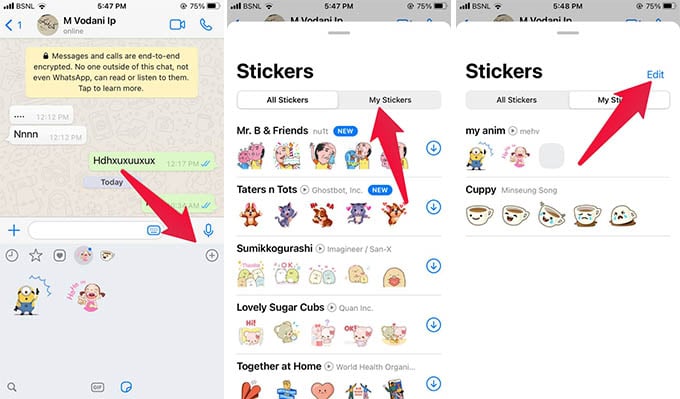 Open any WhatsApp chat on your Android phone or iPhone.
Go to the sticker screen from where you add stickers to your chat. Tap on the add (+) icon.
Tap on My Stickers.
On iPhone, tap on Edit at the top and hit the red Remove icon next to the pack.
Tap on Done.
On Android, tap on the Delete icon next to the sticker pack that you want to remove.
We hope you were able to import your favorite stickers into WhatsApp. As you must have guessed, using the same steps, you can import animated stickers from your favorite apps such as Telegram, Facebook Messenger, etc. Just download the animated stickers in the GIF or video format and import them as shown in the above steps. When it comes to GIFs, you can make them from still images present in your phone's gallery and then export them to WhatsApp as an animated sticker.