Do you want to move a couple of similar files to a new folder quickly? You can sort similar items using mac Spotlight and move these files into a new folder. It is a easy process and helpful those who want to find a similar type of files and group into a common folder. This can be done with in three simple steps.

See the example below, we picked up couple of photos by selecting jpg files.  Instead of this download folder, you can find out the required files by sining the spotlight features. Select the files you want to make in same folder by clicking on each file while holding 'command' key.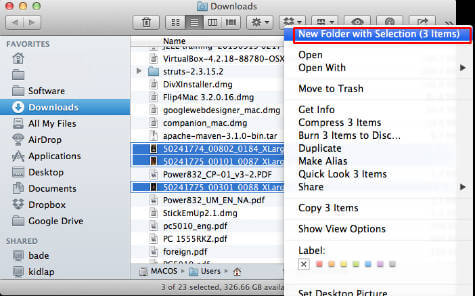 When you finish the file selection, right click and you can see the option 'New Folder with Selection'. Click on that option and this will create a folder immediately in the same location with your selected files. Just for your information, these files are moving to the new folder, not copying.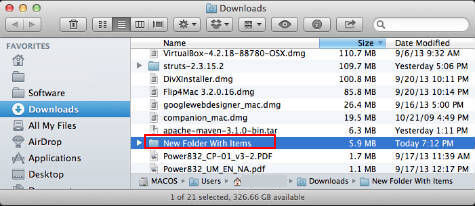 You can rename the folder per your choice and move to the desired location later. This will save a lot of time while you are searching and sorting similar files like photos, musics and similar other files.