It would be a nightmare if you were using your Samsung Galaxy phone and it suddenly shut down. Well, you are not the only one going through it. Several other Samsung Galaxy phone and tablet users experience the same issue where the Galaxy phone keeps restarting.
Here are the best solutions to fix Samsung Galaxy Tablet and phone keep restarting automatically.
Content
Check Loose Battery
This is for very old Samsung phones that have removable batteries. If your Samsung phone has a removable battery, it's likely that it's the cause of the phone keeps restarting. Shake the phone to see if it restarts to determine if this is the issue.
Remove the phone's back cover if you are certain that a loose battery is the source of the problem. Place a small piece of paper or something thin at the back-end of the battery to make it sit tightly.
Check Stuck Power Button
The Power button on your phone may become jammed at times. This can cause your phone to keep restarting. To loosen it, press the button several times. When you press the button, it should feel smooth.
If the button is completely stuck inside, use a tweezer or similar tool to pull it out. Also, check to see if any accessories, such as your phone case, are putting too much pressure on the button. This may also be the cause of the auto-restart problem.
If the power button on your Samsung Galaxy phone is stuck permanently, get it fixed from any Samsung service center.
Related: How to Stop an App from Using Cellular Data on Android
Turn off Auto Restart in Settings
Samsung Galaxy phones come with an Auto-restart feature. If it is enabled, the phone keeps restarting at the set times. If you have accidentally enabled it and forgot about it, check for the Auto-restart option in your Samsung Galaxy phone or tab.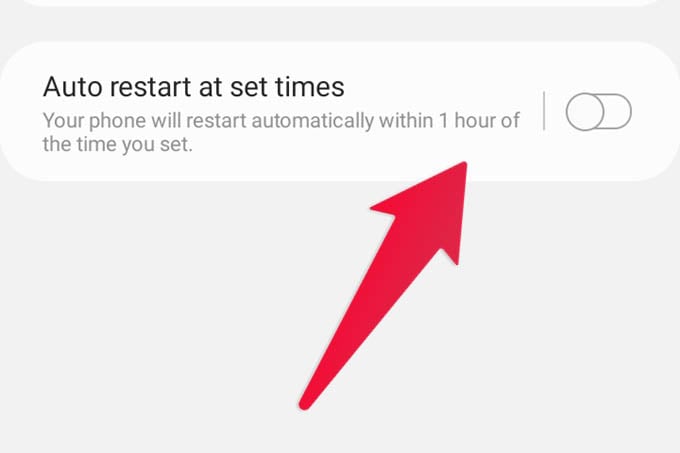 You should check and disable this feature by going to Settings. Tap on General Management followed by Reset. Disable the toggle next to Auto-restart at set times.
Enable System Apps
Did you recently disable any system app? If you aren't sure, navigate to Settings > Apps. Tap on the three-dot icon at the top and select Show system apps. If you don't find it there, tap on the Filter icon and enable Show system apps.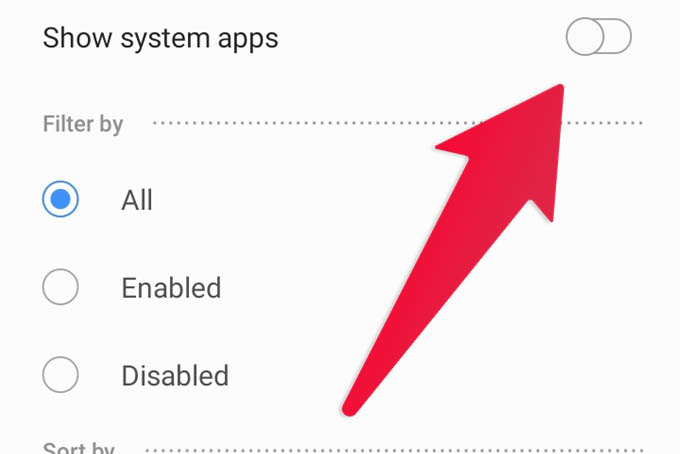 Scroll through the list of apps and see if any app says Disabled. If a system app is disabled, tap on the app and hit the Enable button. This may possibly fix your Samsung Galaxy phone keeps restarting issue.
Disable Auto Optimization
For many Samsung users, turning off the Auto optimization feature has helped them fixed the issue. Let's see how to disable the auto-optimization feature in the Samsung Galaxy phone.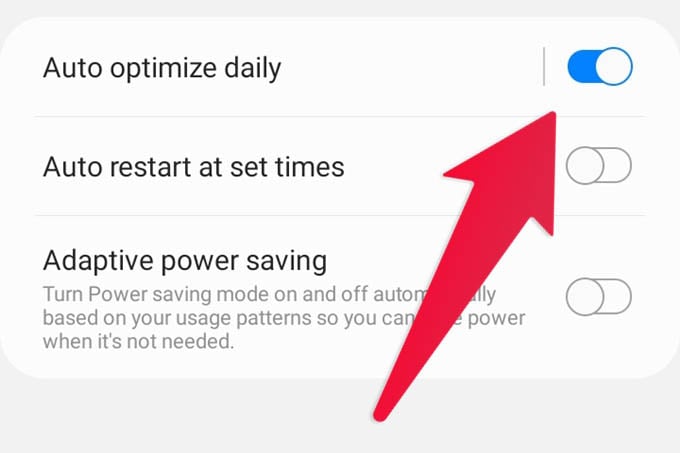 Navigate to Settings followed by Device care. Tap on the three-dot icon at the top and select Advanced (or Automation). Turn off the toggle next to Auto optimize daily. Check if this fixed your Galaxy phone keeps restarting.
Check Third-Party Apps
Often, a rogue third-party app is to blame for your phone's random reboots. If you recently installed or updated an app, uninstall it to see if the issue of the phone randomly restarts stops.
As of now, there is no way to figure out which installed app is causing the issue of Galaxy phone keeps restarting. You will have to manually uninstall each newly installed app and see if it fixes the issues.
Reboot in Safe Mode
If you aren't sure if third-party apps could be the reason that the Samsung Galaxy phone keeps restarting, you should put your device in Safe mode. Third-party apps do not work in Safe mode so that helps in identifying the issue.
To put your Samsung Galaxy phone in Safe mode, turn it off completely. Then, press and hold the Power and Volume down buttons simultaneously.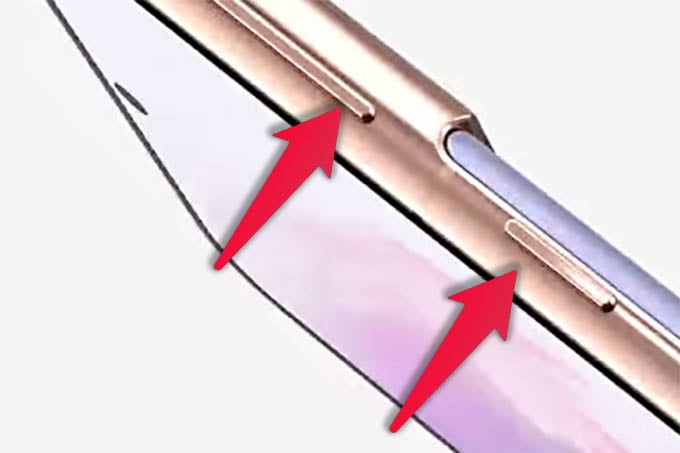 When you see the Samsung logo on the screen, release the Power button but keep holding the Volume down button until you see the home screen with Safe mode mentioned at the bottom.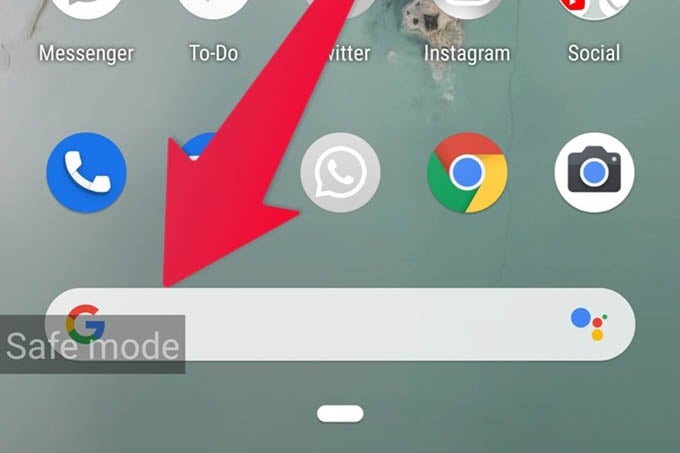 Use your device in Safe mode for some time. If the phone doesn't restart in Safe mode, some third-party app is causing the issue. Uninstall them one by one to identify the problematic app. To leave Safe mode, simply restart your phone manually.
Related: 5 Smart Ways to Keep Your Phone Clean & Safe from Germs
Update Phone Software
If the Samsung Galaxy phone keeps restarting after a recent software update, the problem could be due to a bug in the phone's software. To resolve the issue, you must update your phone's software to the most recent version.
To do so, go to Settings, then tap on Software update. Select Download and install from the available options. If an update is available, install it as soon as possible.
Reset App Preferences
Finally, you can try resetting all of your Samsung phone's settings to fix the phone randomly restarts issue. This will have no effect on your personal files on the device, but will simply reset the settings to their original values. You will have to set them again.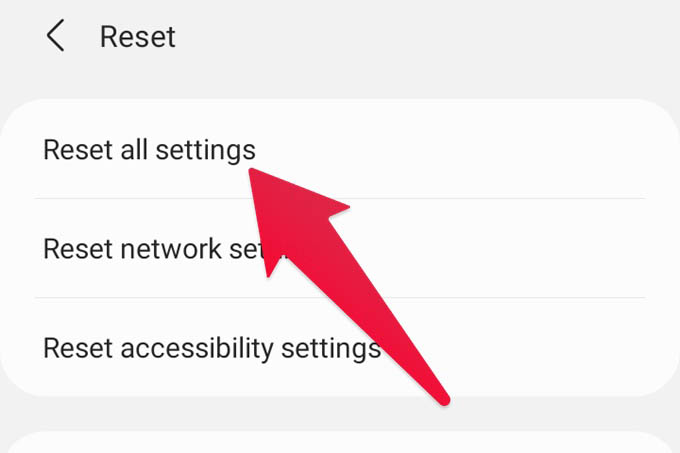 To do so, navigate to Settings, then General Management. Select Reset. Hit the Reset all settings option.
We hope that using the above solutions, you are able to fix your Samsung Galaxy phone keeps restarting randomly. Once your phone is up and running, check out how to use Split-screen to make the most of your phone's multi-tasking functionality. And in case you are experiencing battery drain problems, know how to increase battery life on Samsung Galaxy phones.