Browser extensions help you get additional features and benefits on any browser. The Safari extensions on Mac help you do anything from ad blocking to playing games. What about getting Safari extensions on iPhone? You can do more with the Safari browser on iPhone using iOS Safari extensions. But how do you get such Safari extensions?
Let's see how you can get Safari extensions on iPhone from the App Store.
Get and Use Safari Extensions on iPhone
Safari extensions on iPhone may sound strange to you. But this is happening now. Apple lets you install Safari extensions on iPhone with the iOS 15 update. If your iPhone has iOS 15 or newer updates, you can easily get and use Safari extensions as you like. Starting from iOS 16, you can even share and use the same Safari extension across your Apple devices.
First, you need to make sure you are on iOS 15 or newer to get all iOS 15 features including the Safari extensions on iPhone.
Now, launch Settings app on your iPhone. From there, go to Safari first.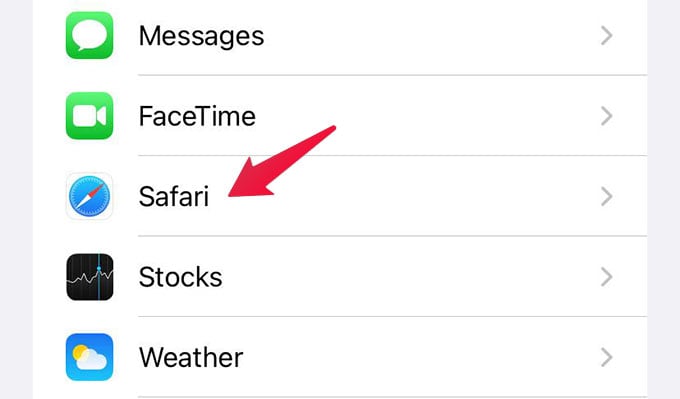 Under "GENERAL" tap on Extensions.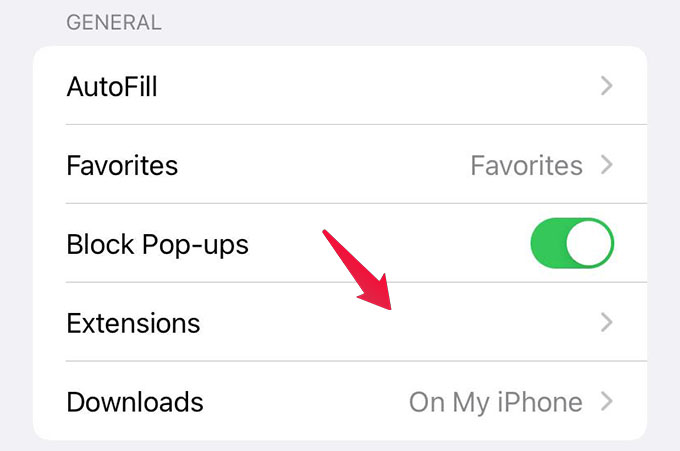 If you have any extensions installed so far, they will show on the next screen. If you don't have any, tap on the "More Extensions" button.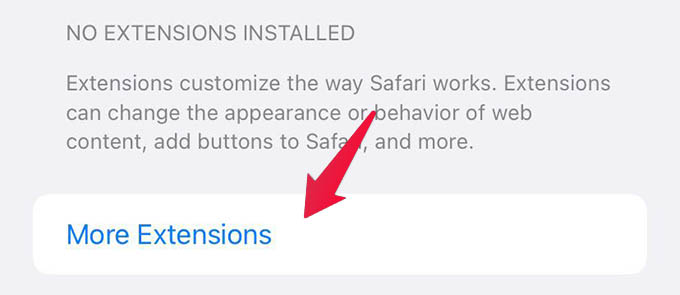 You will be taken to the App Store page to explore Safari extensions. Browse the page by scrolling down or sideways. You will find tons of Safari extensions for iPhones there.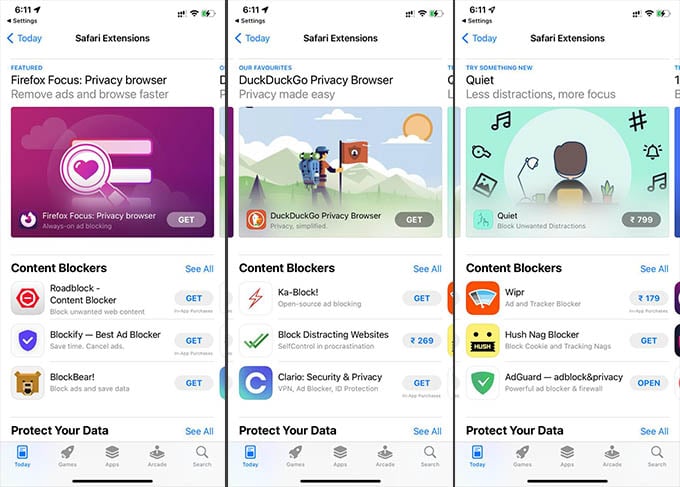 If you like to use any Safari extension, select the extension and tap the "Get" button. You will need to install the Safari extension like you install an app on iPhone.
Related: How to Get Reader View in Safari on iPhone and Customize It
As of now, there are only a handful of extensions available for Safari on iPhone. Most of them are adblockers and content blockers for Safari. You can pick and install the best Safari extensions on iPhone from there. We will let you know once more useful extensions appear in the App Store for Safari on iPhone.