Safari Browser on Mac is one of the most favorite web browsers of all time. If you are so fond of the Safari browser and want to get the same look and feel on your Windows and Linux PC, it is possible.
Let us find out the best way to get Safari for Windows and Linux, using the Firefox browser.
How to Get Safari for Windows and Linux
No, Apple hasn't suddenly released Safari for Windows, and they probably will never release anything for Linux. This is also not a hack to install safari on Linux or Windows. What we will do is make a Safari clone out of Firefox by installing a Firefox Safari theme.
Before you feel disappointed, this isn't the regular browser theme that you're used to on Chrome or even Firefox. We'd rather let the results speak for themselves, so take a look at the screenshot below.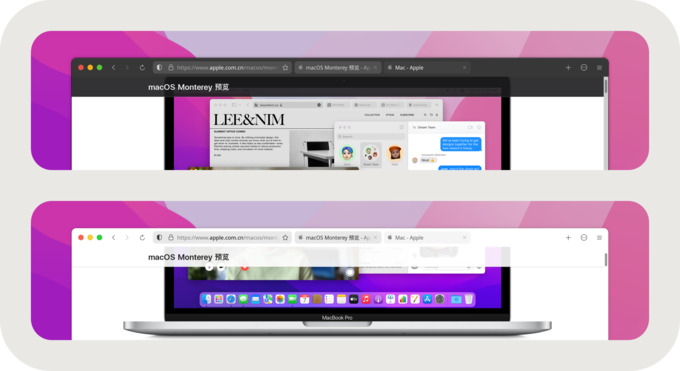 Those are not screenshots of Safari from macOS Monterey. It is Firefox, themed to look like Safari from macOS Monterey. So if you're interested now, let's see how you can get your Safari for Windows and/or Linux. Although, you can also just use this theme to make Firefox look like Safari, on macOS, if you prefer Firefox but like the Safari look.
Related: 10 Best Windows Calendar Apps for Windows 11 PC
Step 1: Install Firefox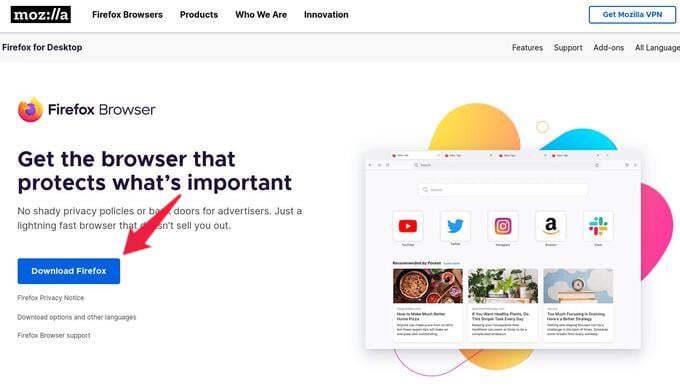 Obviously, it's a Firefox theme, so you need Firefox. If you don't already have it, you're going to have to install it. No, but you can't do this on Chrome, and there's a good reason behind it. Firefox allows you to completely re-create the browser interface, as long as you know a bit of CSS. In case you didn't know, CSS is the language used to describe to the browser how to display a web page.
Like, where the search bar should be, how big it should be, how should it look and behave, etc. Firefox just uses it to style the browser interface as well. And that means one can easily use CSS to style Firefox the way they like. Don't worry, you won't have to write any CSS here, unless you want to.
Download: Firefox
Related: 12 Best Firefox Security Add-ons To Protect Your Online Privacy
Step 2: Enable Firefox Stylesheets Customization
Firefox does allow users to customize the browser interface with CSS, but this setting is hidden and turned off by default. You can enable it, though, if you know just where to look.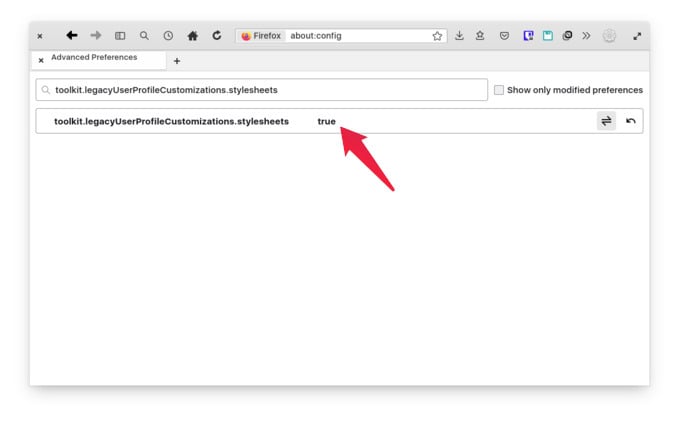 Click on the Firefox address bar.
Type about:config and hit Enter.
In the search bar on this page, type or copy and paste toolkit.legacyUserProfileCustomizations.stylesheets
Double-click on the search result to change its value from false to true.
Step 3: Download Firefox Safari Theme
The next step is to install the theme and for that we need to download the theme. We will need two different themes for Linux and Windows, although this isn't typically the case with other Firefox CSS themes.
Download: Firefox Safari theme for Windows & Mac, Firefox Safari them for Linux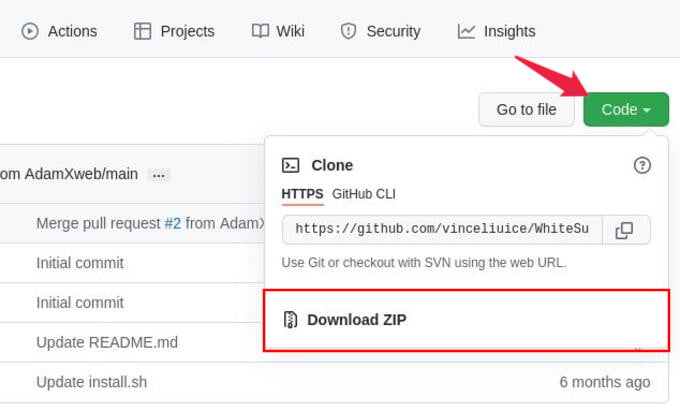 To download, click on the appropriate link above.
On the GitHub page, click on the green Code button.
Then, click Download ZIP.
The theme for Windows and Mac is based on Safari from macOS BigSur. The Linux version has both the BigSur and Monterey versions.
Related: How to Make Ubuntu Look Like macOS Big Sur
Step 4: Get Safari for Windows with Firefox (Also works for Firefox on Mac)
Firefox has is set up, the theme has been downloaded, now it's time to install it. If you're using macOS, the theme is rather easy to install. There's an easy to use install script you can use. However, we'll be using the manual installation method for this tutorial because it works on both Windows and macOS.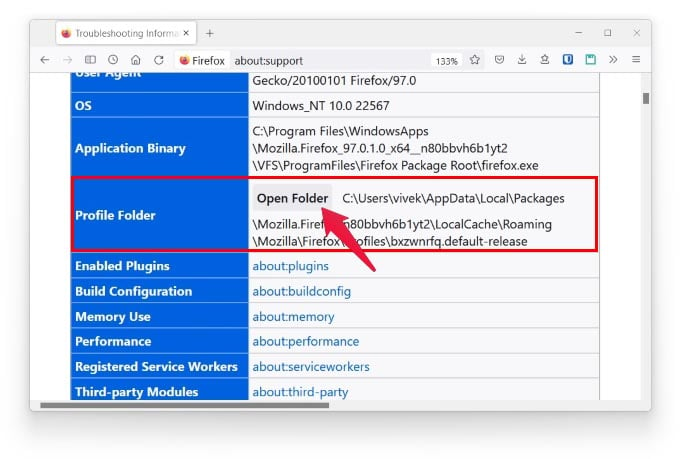 Navigate to the downloaded Firefox theme and extract it.
Copy the chrome and configuration folders.
Open Firefox.
Click on the address bar.
Type about:support and hit Enter.
Scroll down until you find Profile Directory and click on the Open Directory button next to it.
Paste the copied folders in the Firefox profile directory. Overwrite, if needed.
Restart Firefox.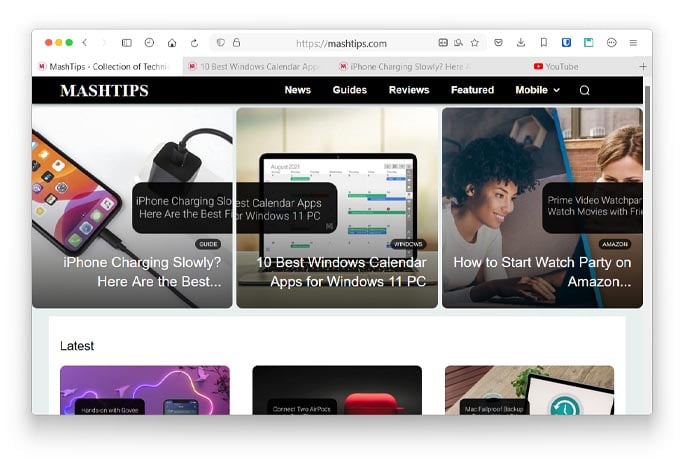 When you start Firefox again, you should have Safari for Windows instead. Obviously, it's still Firefox in Safari's clothes.
Related: How to Get Apple Music on Windows 10 & 11 Without iPhone or Mac
Step 5: Get Safari for Linux
The Safari Firefox theme for Linux contains both Monterey and BigSur Safari themes. There's also an easy to use install script we can use.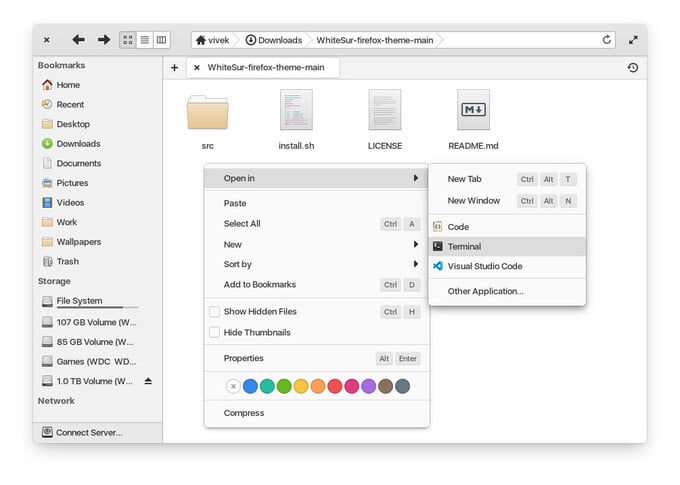 Extract the downloaded theme file.
Open a terminal inside the extracted folder where you have the install.sh file.
In the terminal, type ./install.sh and hit Enter to install the BigSur Safari theme. To install the Monterey theme, instead type ./install.sh -f monterey and hit Enter.
Restart Firefox.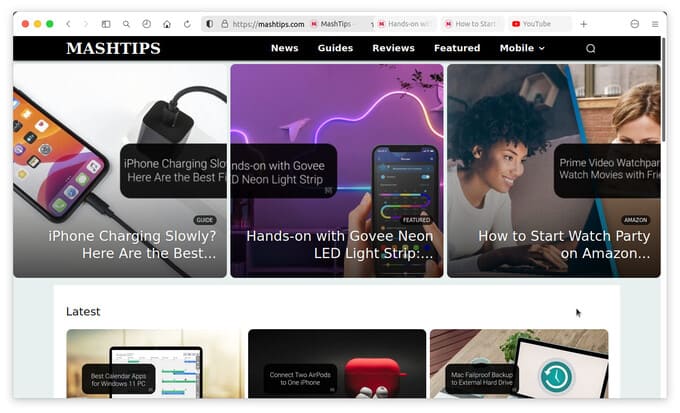 You should see your Firefox pretending to be Safari for Linux the next time you start it.
Related: Best Working Methods to Install Discord in Ubuntu and Other Linux Distros
If you're not a fan of how Safari looks, there are a ton of other CSS themes for Firefox that you will not find on the Firefox add-ons website. While there is no centralized system for this, you can find plenty of themes on r/FirefoxCSS. Most of these simply involve moving some files around into the chrome folder inside your Firefox profile directory.