Finishing homework within time is cumbersome for many students, even in the virtual classes. As a part of Google's plan to help students with their education right from home, the Google Lens app now comes in handy with a homework tool. With this, students can finish homework fast without any trouble.
Let us see how is it possible to get homework done faster with the help of the Google Lens app.
Get Homework Done with Google Lens
Google Lens has tons of tools to help you with everyday things. From scanning documents to copying a written text to PC, there is a lot you could do with Google's tool. Among them, the Homework option stands out with the best resources on the internet to help students with their homework.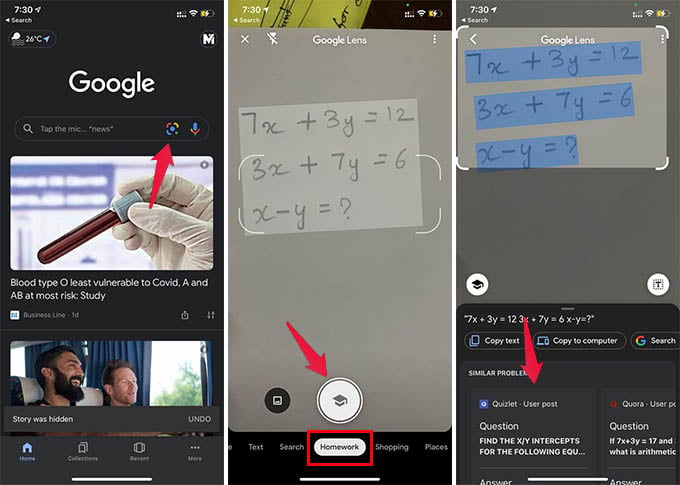 On Android, open the Google Lens app.
If you are on the iPhone, open the Google app, and tap the Lens icon.
From the bottom, tap "Homework" on the right.
Point your phone camera to the mathematical problem to be solved.
Tap the capture button and select the question part to search for the solution.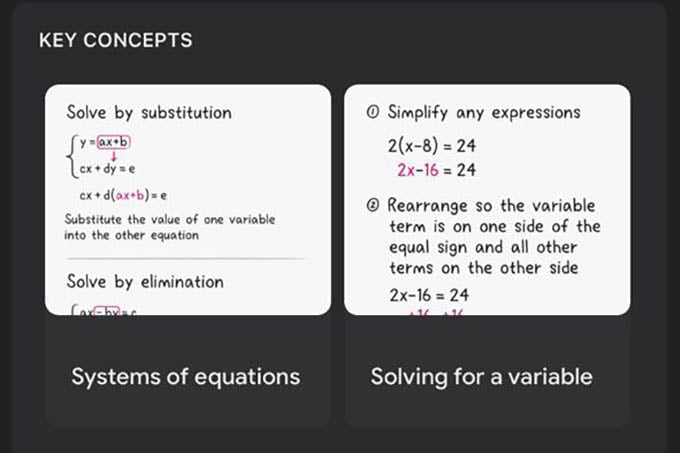 After capturing your homework using Google Lens, it will show you all possible solutions picked from the internet. It includes possible answers, key concepts, and similar problems you can check out.
Related: 10 Best Educational Apps for Students to Learn from Home
Google Lens also shows step by step solution for certain homework problems. With all these, students can now easily finish homework fast using the Google Lens on the smartphone.