Your iPhone can identify songs playing around you with Siri or Shazam. Let's suppose you are watching a TikTok video and want to identify the original music. Songs or videos playing in the background stop when you ask Siri to identify songs. So, that does not work when you want to identify songs playing within your iPhone. But your iPhone now can.
Let us see how you can identify any songs playing within your iPhone, on any app using this hidden inbuilt feature.
Identify Songs Playing within iPhone
Shazam is integrated into Siri, but it can only identify songs playing outside of your iPhone. When you want to identify music from a video that's on your iPhone, on any app, this feature helps.
Apple adds a Shazam button to the Control Center of iPhone as an iOS 14.2 feature and we are going to use the same. See how to get Shazam on the control center and use it.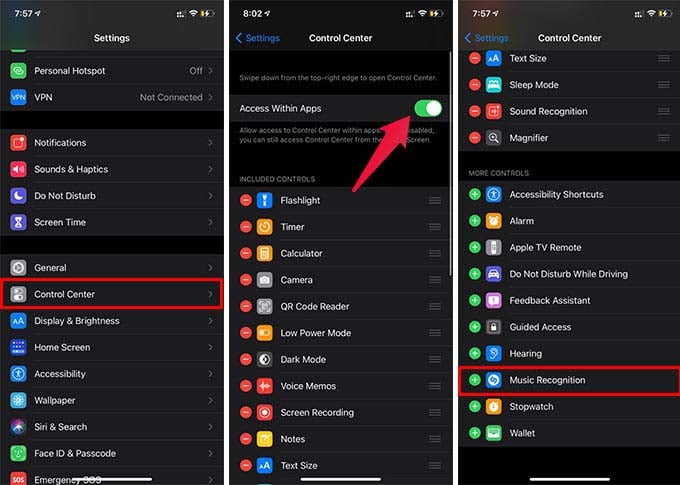 Open Settings on your iPhone.
Go to Control Center.
Scroll down and tap "+" against the option "Music Recognition."
Make sure "Access Within Apps" for Control Center is turned on.
Now go to any app and play a song or video in the loudspeaker.
Pull the Control Center while the music is playing.
Tap the Shazam button and close Control Center.
Wait for a few seconds and there you go.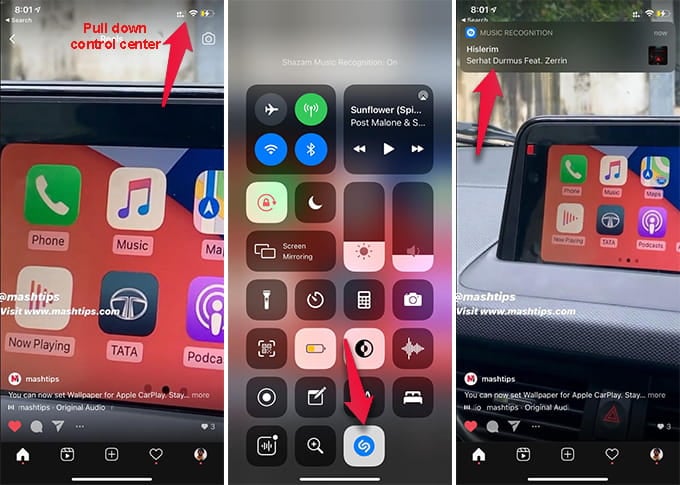 You will get a heads-up notification with the song name. If you have the Shazam app, you can tap on it and easily sync the identified songs with Spotify or Apple Music.
The Shazam Music Recognition integration to Control Center is much handier than the Siri song identification. It runs in the background and listens to music using your iPhone microphone. Make sure the playing audio is loud enough to captured by the iPhone's mic.
Likewise, you can identify music from any app whether it is an audio or video. Unlike Siri or Shazam, you don't need to pause the media or switch the app to identify music from anywhere on the iPhone.