Shazam tops as the favorite apps of every music lover. You can recognize almost every music or songs on the go with Shazam. As Apple's product, you will find the option to listen to the recognized songs in Spotify. Well, not anymore. You can easily connect Spotify with Shazam and get all recognized songs in a playlist.
Here is how to sync identified songs in Shazam with Spotify on a single playlist.
How to Sync Shazam with Spotify
Shazam, being an Apple-backed platform, supports Apple Music by default. It also supports Spotify integration. If you connect Spotify with Shazam, it can sync all of the recognized songs with your Spotify. You can later find all the identified songs from a Spotify playlist.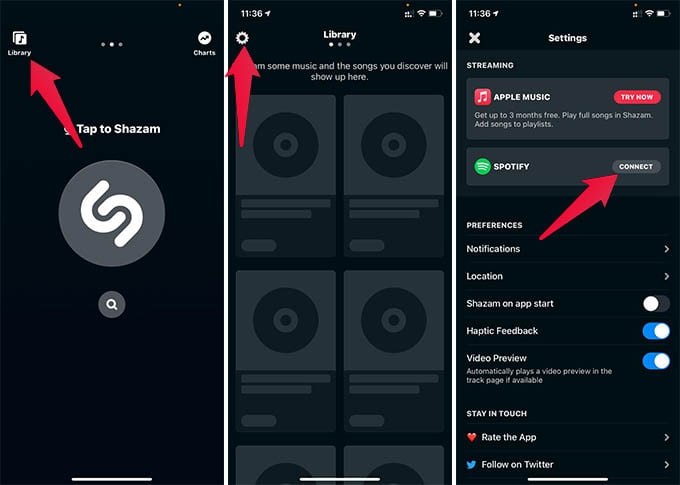 Open Shazam on your iPhone or Android.
Swipe from left to right and go to Library on Shazam.
Tap the Settings gear icon on the top left corner.
Tap the "Connect" button against Spotify from Shazam settings.
Proceed to open the Spotify app. If you don't have the Spotify app, you will be taken to Spotify web.
Tap Agree on the Spotify page popped up.
Now, toggle on Sync Shazams to Spotify from Shazam settings.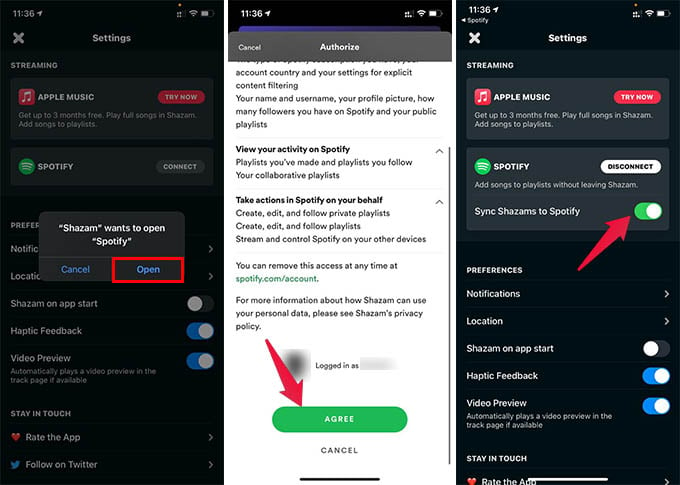 After you enable the Shazam sync with Spotify, you can go around and identify any songs with Shazam and get them right away in Spotify.
Related: How to Identify Songs on Apple Watch (With Siri & Shazam)
Shazam creates a Spotify playlist for identified songs. You can go to the Spotify app and find the playlist named "My Shazam Tracks" to get all the identified songs. Shazam will keep adding new songs to the playlist you identify using the app.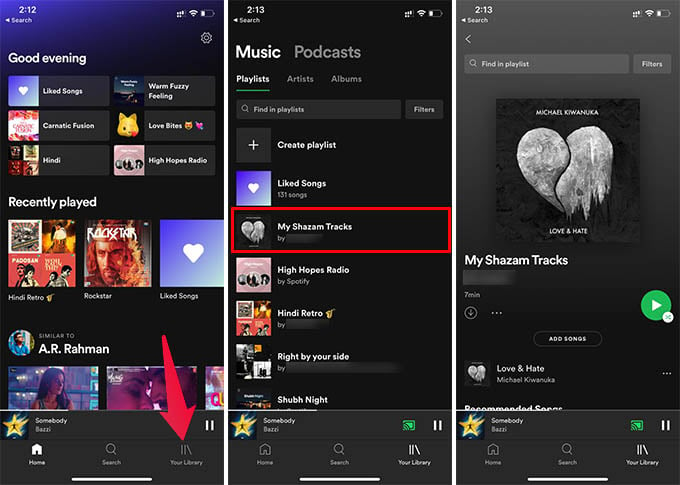 Interestingly, if you are an iPhone user, you can now identify songs in various ways. Even if you try to recognize songs from Siri or Control Center on iPhone, you can sync the shazam songs with Spotify automatically in the same way.