The interactive AR Stickers and characters, however, remain exclusive to Google Pixel devices as a feature called Google Playground. But any phone with a working Google Camera port can actually use Google Playground. Not a lot of the things that Google intends to keep Pixel exclusive remain so, however. In many cases, Google itself will bring it over to other devices a few months later.
There is a workaround to get these features for non-Pixel users too. Let's see how to Install Google Playground & AR Stickers on Any Android.
What Do You Need to Install AR Stickers
There are a few requirements, however, for you to be able to use Google Playground on your Android device. You'll need the following apps:
ARCore: Available on the Google Play Store.
Google Camera (port): Google Camera is a Pixel exclusive app. But as mentioned just above, there are ports for many other Android devices that can be installed.
Google Playground (port): Google Playground is actually the app which brings AR stickers and other augmented reality characters to the Google Camera port you'll install on your device.
Install ARCore from PlayStore
Before you can get Google Playground and its AR Stickers to work on your phone, you'll need the ARCore app. It's more of a platform really for developers to build AR apps like Google VR Services is for VR apps.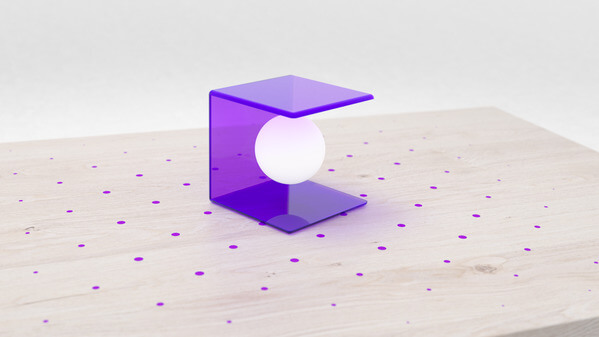 ARCore is available for free from the Google Play Store. You can click on the link below and install it on your Android device.
Download: ARCore from Google Play Store
Install Google Camera Port
Google Camera is just as important as ARCore in order to use the AR Stickers and other augmented reality characters. It already has the code to integrate ARCore and Google Playground which no other OEM or third party camera does. The camera acts as the interface you'll need in order to use Google Playground.
Since Google Camera is not officially available for other phones, you'll have to rely on ports. Not every single smartphone released has a Google Camera port, even if it's a popular device.
Snapdragon devices will find more luck compared to devices rocking Exynos, Kirin or MediaTek. A good place to find a Google Camera port for your device is XDA's Google Camera port hub. If you don't find your device on that list, it doesn't necessarily mean there's no port for your device. You may still find luck using google.
Download: Google Camera port hub
Install Google Playground
With both the requirements fulfilled, you can now go ahead and install the Google Playground app. The developer has done the work to make it compatible with any device, as long as it has a working Google Camera.
The Playground app serves as a framework for augmented reality stickers and other things. Download the APK from the link below and install it as you would install any APK.
Download: Google Playground for ARCore
Use AR Stickers & Augmented Reality Characters with Google Camera
Now that you have everything installed, reboot your device. This is not a necessary step but if you'd rather be safe than run into any bugs, just do it.
Launch the Google Camera app.
Swipe your way to More or tap on it.
Tap on Playground among all the other camera mode options.
If this is your first time, you'll be greeted with an introductory tutorial. Tap on the Playground icon next to the shutter button to access all of your installed AR stickers. You can find even more on the Play Store. New additions will also appear in the app as suggestions for you to install.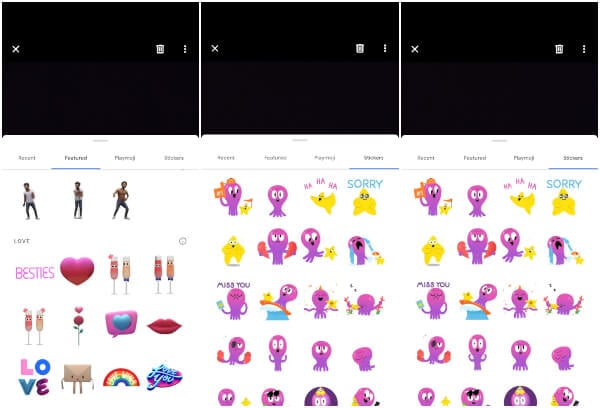 Choose any of them and it will appear in front of your camera. You can then move it around with your finger, bring it closer or send it farther, make it bigger or smaller with a pinch in and pinch out, rotate it, etc. When you're happy, just click a shot.
Related: Give Your Android Smartphone a Google Pixel Theme Makeover
Enjoy Playing Around with Google Playground
Speaking of happy, Iron Man doesn't look very happy with Charizard. I wonder what happened. Yes, you can have multiple AR characters and AR stickers in one frame as well. Not only that, if you long press on the shutter button you can even record a video as they interact with someone else in the frame or each other because they do.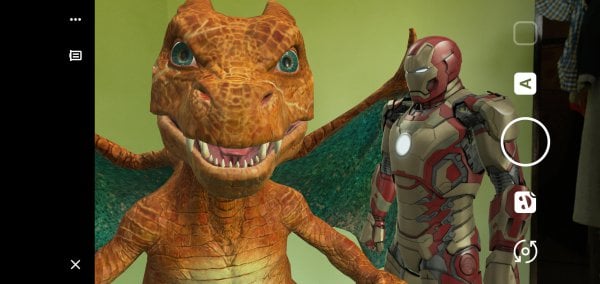 If you don't need something in the frame you can remove it by dragging it to the Bin/Delete button at the top or just tap to select it and then tap the Delete button. The three-dot over-flow menu gives you the option to clear all the AR stuff at once, or mute the audio. Oh yes, they make sounds.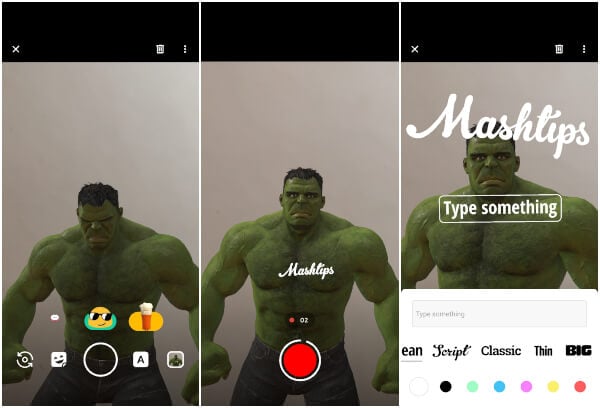 As you'll see in the screenshots above, Google Playground will often suggest some stickers right above the shutter button. To the right of the shutter button is the button that lets you add AR texts. These can be moved around in the same manner as AR stickers and characters. Plus, there many font styles to choose from as well.
Google and some Android OEMs have been working on Augmented Reality for quite some time. Games like Pokemon Go and Apple's Animoji though have made it mainstream. This made Google officially name their efforts as ARCore. ARCore support has been expanded to many Android devices over the years.
In case it doesn't, there are many hard-working developers at work contributing to the Android community. Developer Arnova8G2 is one of those and has majorly contributed to porting the Google Camera to many Android devices as well. He has also done all the hard work to port the AR Stickers or Google Playground from Google Pixel devices to other Android phones.