Your smartphone is a part of your body, you are taking it with you wherever you go. Why can't you use your smartphone to save money while you go out? There are tons of apps that bring you a cheap gas price, good deal for products, price comparison apps while you shop. This list brings you the apps to save money while searching cheap price gas station, scanning and comparing product price, getting a coupon while you shop and the providing free call and text apps.
Let us see the best iPhone apps to save money in everyday life.
GasBuddy
This app is going to save money for you. Yes, on your next trip, when you search for gas stations, this app helps you to sort the gas stations near to you with the updated price.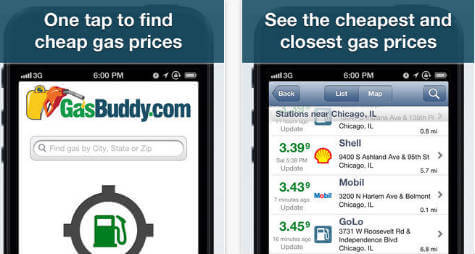 This app sorts out the nearest gas stations based on price or distance from your location, per your choice. You can search the gas station located in a zip code. Definitely, GasBuddy is a neat nice app that saves money when you fill gas on your car.
iTunes Link: GasBuddy
Related: If you are an Android user, please go through 7 Android Apps That Help You To Save Money Every Day to find money-saving apps for your Android phone.
AroundMe
AroundMe is another day to day companion. AroundMe allows you to quickly find out information about your surroundings. AroundMe quickly identifies your position and allows you to choose the nearest Bank, Bar, Gas Station, Hospital, Hotel, Movie Theatre, Restaurant, Supermarket, Theatre, and Taxi.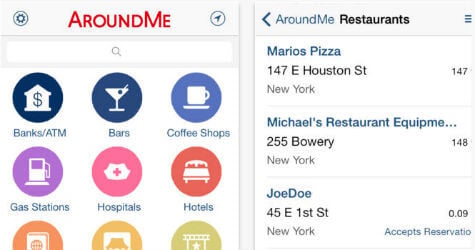 AroundMe shows you a complete list of all the businesses in the category you have tapped on along with the distance from where you are. For every listing you can choose to see its location on a Map, view the route from where you are or add the information to your contact list.
iTunes Link: AroundMe
RedLaser
RedLaser helps you find the best prices, coupons, and deals for all your favorite products and stores, online and locally. Never overpay again when you do your next shopping. This app scans a barcode or search to find the best price, online or locally.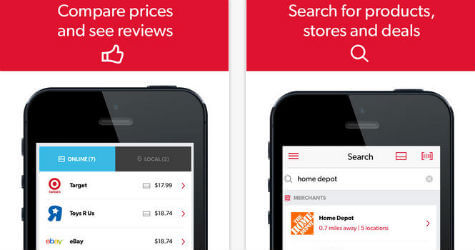 This app capable to scan all major retail barcodes including UPC and QR codes and compare prices and find the best deals and coupons. If you are interested more shopping and saving app for your iOS device, please see Best iPhone shopping apps to scan and compare prices.

iTunes Link: RedLaser
Coupons.com
Coupons.com app helps to save every day on the products and brands. You can get thousands of coupons and offers for almost everywhere like department stores, retailers, grocery stores, drugstores, restaurants, and local shops.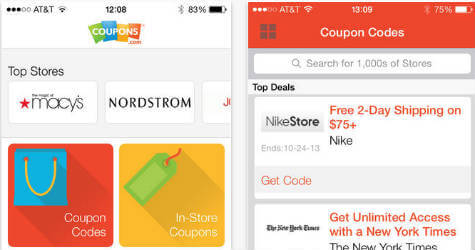 You can save time and money with this app to use coupon codes online – just copy & paste or drag & drop the code at checkout, add grocery and drugstore coupons to your store loyalty cards and automatically save when you use them at the register etc.
iTunes Link: Coupons.com
WhatsApp
No need to pay for texting from your smartphones. There are several free apps available to text at free of cost. WhatsApp using millions of iOS, Android and other mobile OS and 0.99USD/year after the first year free of use. This app supports national and international chat.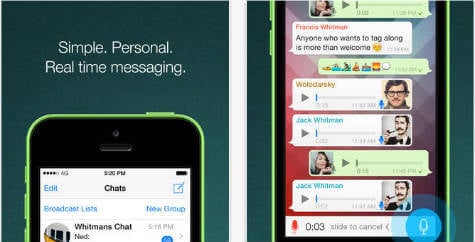 There is no cost to send WhatsApp messages internationally. Chat with your friends all over the world as long as they have WhatsApp Messenger installed on their phone. More free message/text app here.
iTunes Link: WhatsApp
Waze
Waze is a traffic & navigation free app for your iPhone. When you are driving with this app you're already contributing real-time traffic & road info to your local driving community and that is the attraction of this app. You can also actively report accidents, hazards, police and other events you see on the road, and you get road alerts on your route from other drivers too.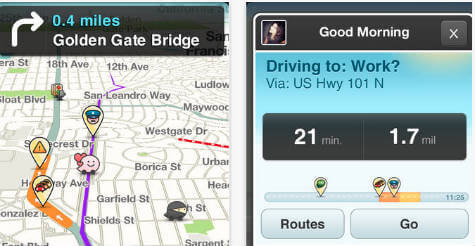 This app provides live routing based on community generated, real-time traffic and road info and working based on community-contributed road alerts including accidents, hazards, police traps, road closures and more. Just like other navigation apps, Waze gives complete voice-guided navigation, automatic re-routing as conditions on the road change and even finds the cheapest gas station along your route. Here is the list of more iOS map application article Best 4 Free iOS Map Apps for your iPad iPhone at free of cost.
iTunes Link: Waze
Talkatone
Spending too much for phone calls. Save money with free Google Voice number and Talkatone app. Absolutely unlimited free calls to USA and Canada.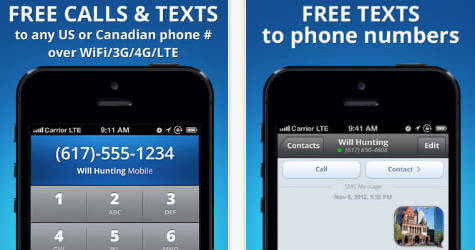 Talkatone enhances Google Voice by letting you make calls/send texts without using cell minutes. You need Google Voice account (please see here ) to make calls to regular phones in US and Canada. This app is capable to make and receive calls and/or texts to/from real phone numbers.
iTunes Link: Talkatone
Please see the complete list of free calling apps for iPhone in Top 5 iPhone apps to make free phone calls. This article explores the third party apps that can help your iOS device expand your phone's features and functions. Please see the complete list of apps at These Apps Can Do Wonderful Things That You Can't Imagine.
This list not ending here, it can extend to another financial app Mint that helps you to see all your account and transaction son same place, Cheap Hotel and Flight finding the app if you are a frequent flyer and so on.