Widgets have been an important part of Android OS, but Apple brings a newer stylish appearance to the widgets with the iOS 14 update. The iPhone users get uniform-sized, stylish widgets on the home screen. If you are an Android user and looking to get new iPhone-like widgets on your phone, we got the solution.
Un this article, we will guide you through the steps to get iOS 14 widgets from iPhone on your Android smartphone.
Content
Install iOS 14 iPhone Widgets on Android with KWGT Pro
KWGT is more of a widget-maker for Android users. You can create custom widgets with custom actions. Also, it lets you use the widget packs from other users to get beautiful widgets based on KWGT.
Here, we are using the custom KWGT widget packs from other developers to get iOS 14 like iPhone widgets on your Android phone. To be able to use widget packs from other users, you'll need the KWGT Pro, which will cost you around $4.49.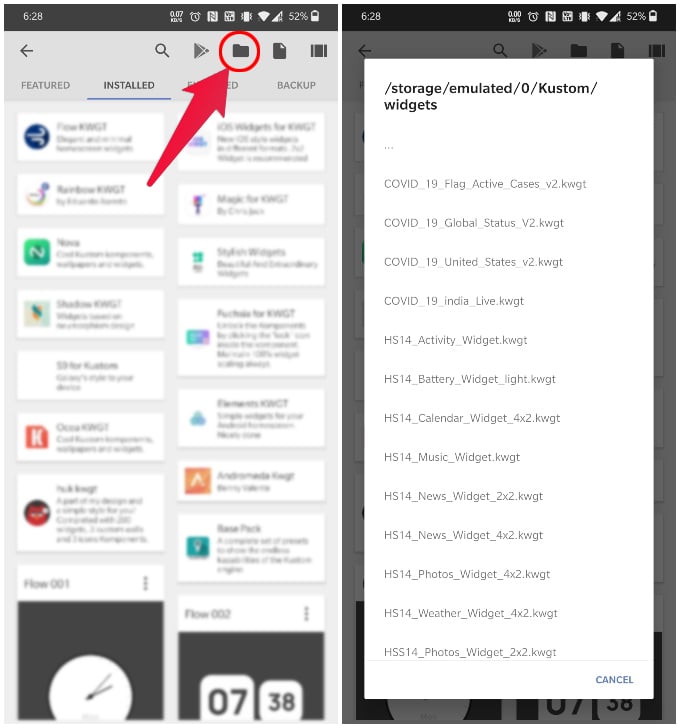 Install KWGT and KWGT Pro Key apps on your Android phone.
Launch both the apps and give necessary permissions.
Download any iOS 14-style KWGT widget file which usually has a .kwgt extension.
Long press on an empty spot on your Android home screen.
Tap on Widgets.
Scroll through and find the KWGT widgets.
Select a widget of preferred size and drag it to the home screen.
Once placed, tap on the empty Kustom widget to open the KWGT app.
Tap on the folder icon.
Browse and select the KWGT file you downloaded.
Head over to the EXPORTED tab.
Select the widget that fits the size of your Kustom widget.
Make any changes you want, such as font size, layer size, etc.
Tap on the Save icon at the top and exit the app.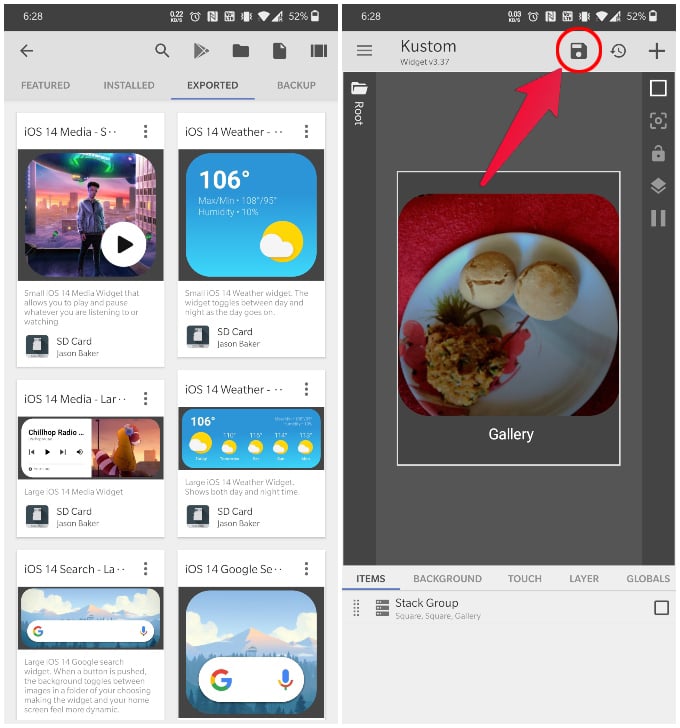 You can download the custom widget files from various sources. There are many apps that provide custom iOS 14 like widget packs for Android, but most of them are paid. You can, instead, go through the Reddit to see interesting custom widgets for KWGT.
You can also import widgets by simply using a file manager or your PC. Just move the KWGT files to /Kustom/widgets/ folder on your phone. You will then see them in the EXPORTED tab in the KWGT app.
Download KWGT Custom Widget Files
Finding the best widget packs that make your Android phone look like an iPhone is not pretty hard. But you have to pay for most of them. Instead, you can get the freely available KWGT custom widget packs from various internet sources like Reddit. Find some subreddits where you can get iOS 14 like custom widget packs below.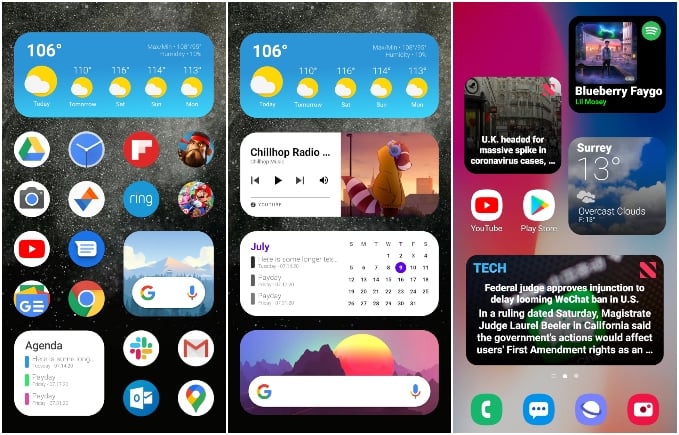 iOS 14 Style Widget Pack Apps for KWGT
As mentioned earlier, KWGT widget packs are available from third-party developers as well. Some of the apps are paid, while some are free. Here are some that you should give a try.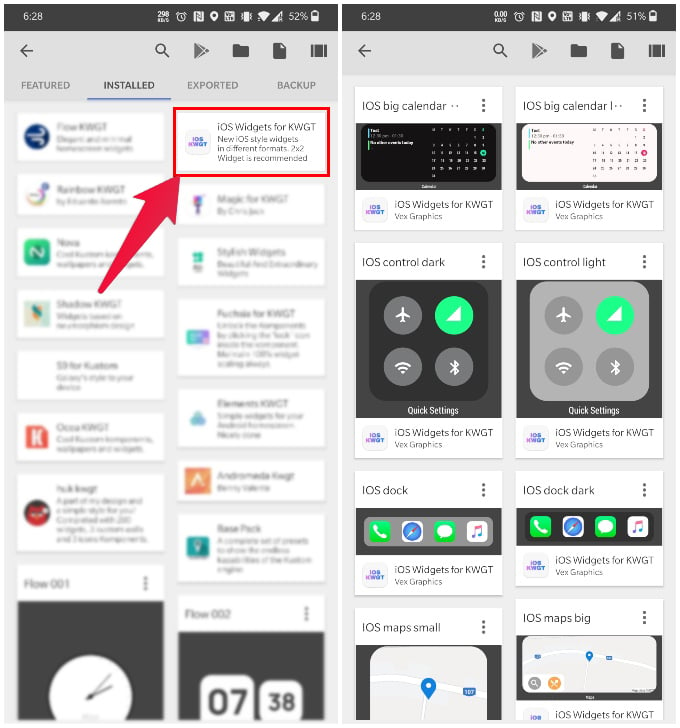 Once installed, you can find all the widget packs you have under the INSTALLED tab on KWGT app.
Make Android Look Like iOS 14 Using Launchers
From the beginning, the Google Play Store has been home to launchers that try and mimic the iOS home screen. A lot of them also support additional apps that mimic the control center for Android or the iOS notifications shade, etc.
If you do want to go that route, there are some launchers that have tried mimicking the iOS 14 look and they come with some basic widgets pre-installed. We aren't going to list them all here of course but these are some of the better-rated ones to try.
We have also covered a detailed guide for using some of the popular launchers like Nova Launcher Prime and Microsoft Launcher, which you can use your creativity to look like iOS. You can add the new iOS-style widgets and app icons bring out the best.