There is no limit for attached file size if you are using Gmail or Yahoo Email to send an email. Gmail and Yahoo Mail both integrated their email service with cloud storage and they practically took off the attachment file limit.
Recently Google announced to provide 15GB of total storage for Google Plus, Google Drive, and Gmail. Yahoo also expands their service by combining their email with Dropbox free account, and now you can send large attachments with Yahoo emails.
Editor's Note: Please see the updated version of this article with more tools supported web application here: How to Send Large Files by Email for Free?
Send Large Attachment with Yahoo Email
To send large file attachments from Yahoo, you have to login yahoo and compose a new email.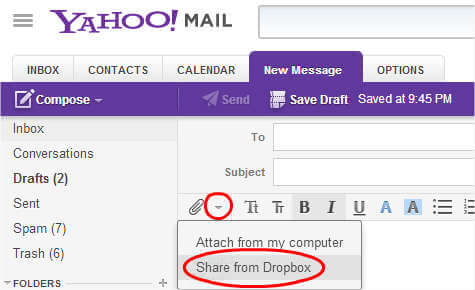 Click on the down arrow key near to the attachment (paperclip) button and select "Share" from Dropbox.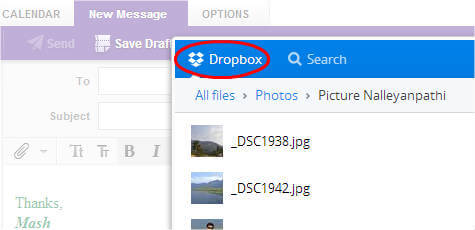 Free Dropbox account is offering 2GB of spaceSelect your file and attach with the email, and you can send the email.
Send Large Attachment with Gmail
In Gmail, Google Drive is using to attach the file to an email, which is proving 15GB combined free space.

Once you log in with your Gmail, you have to click on attach button in Gmail new email box. Then it will open the next batch of icons which include the Google Drive icon.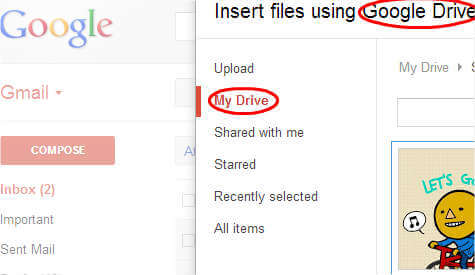 Once you click on Drive icon, you can select the file from the Drive that you want to attach to the email.
There is another solution if you are using another email service to attach large files. Please see How to email large file attachment post for more details to send large attachments to any email clients.