It is going to be threat to your personal data and valid online information If you misplace your iPhone or iPad. This article describing you how to lock your iPhone or iPad remotely if you loose them. If you loose your iPhone or iPad, Find My iPhone app will let you use another iOS device or your iCloud account to locate and lock your device remotely. You can see your device on map and figure out the location of your device. Here is the steps to Setup iPhone or iPad to locate and lock online.
If you realize that you left your iPhone in a public place, you may want to protect its contents until it's safely back in your hands. The first action from your side should be remotely set a four-digit passcode lock to prevent people from using your iPhone, accessing your personal information, or tampering with your settings.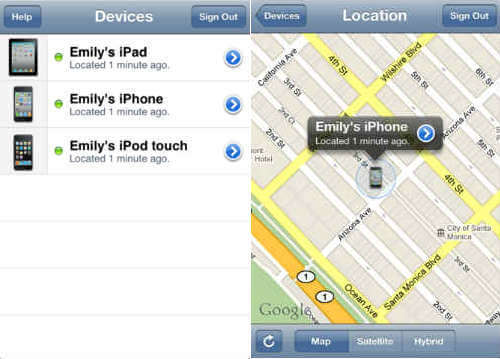 Sign in on any iOS device (another iPhone, iPad, or iPod touch) with your same Apple ID that you used to sign on the missing device to locate your device in the map. Click on the arrow button or 'i' mark on the black box on top of your phone icon.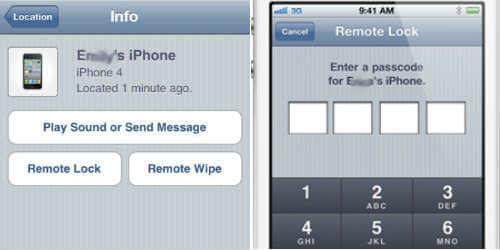 Now you can see the button to activate remote lock. Click on it, you will get next screen to lock it with a remote code. Please note down this code with you. This is the only code you can use to unlock the device when you get it back.
If you lost all hope and thinking that you are not going to get your iPhone or iPad back, see this article to wipe all data from the iPhone to protect you from potential loss of your personal data.