Google Maps is indeed one of the apps we use on a daily basis. Whether you are driving or just walking around a new city, Google Maps can be your companion. Apart from just using it to get navigation on time, did you know that you can use it as a trip planner? You can set reminders to leave on time for your future trips on Google Maps.
In this article, we will explain how to plan your trips using Google Maps and set a reminder to leave on time to anyplace anytime.
Plan Trips Using Google Maps and Set Reminder to Leave on Time
When you use the navigation feature on Google Maps, there is this hidden feature that allows you to set reminders for upcoming trips. It does not matter which of the locations you are choosing.
You can select between any source and destination to set reminders to leave on time.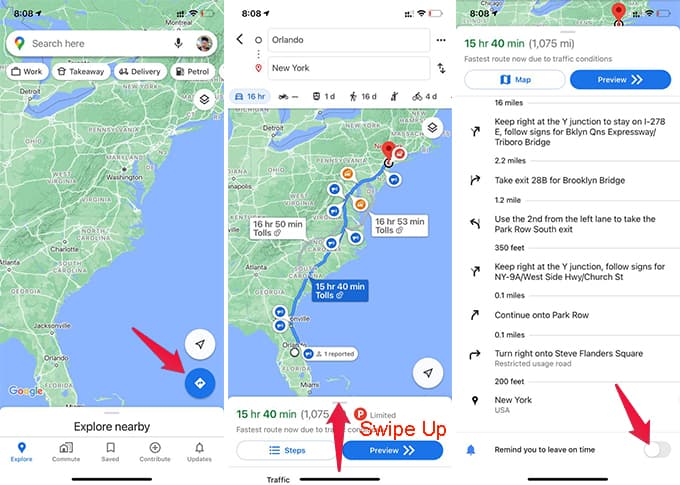 Open Google Maps app on your iPhone or Android
Tap the "Direction" button at the bottom right.
Choose your source location.
Select your destination.
From the next window, swipe up the bottom white tab that shows the travel duration and distance.
Scroll down to the bottom.
Toggle on "Remind you to leave on time."
From the Depart tab, choose the time you want to leave.
Or, you can go to the Arrive tab and select a time you want to arrive at the destination.
Tap Set Reminder.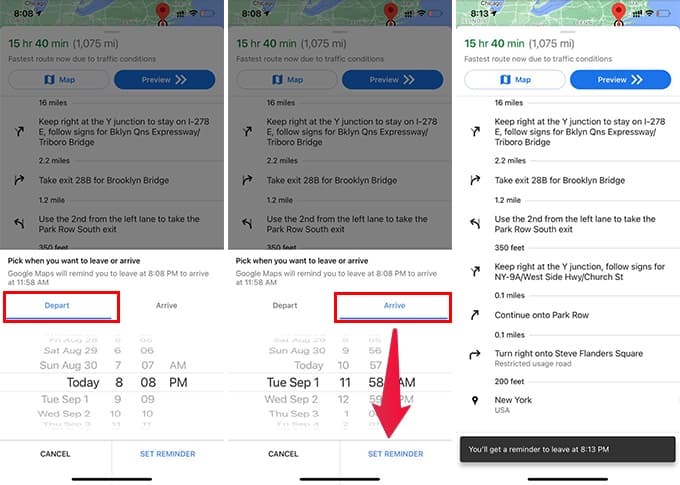 Google Maps app will remind you to start your journey before the departure time. If you choose the arrival time, it calculates the travel duration and will still remind you to start the journey accordingly.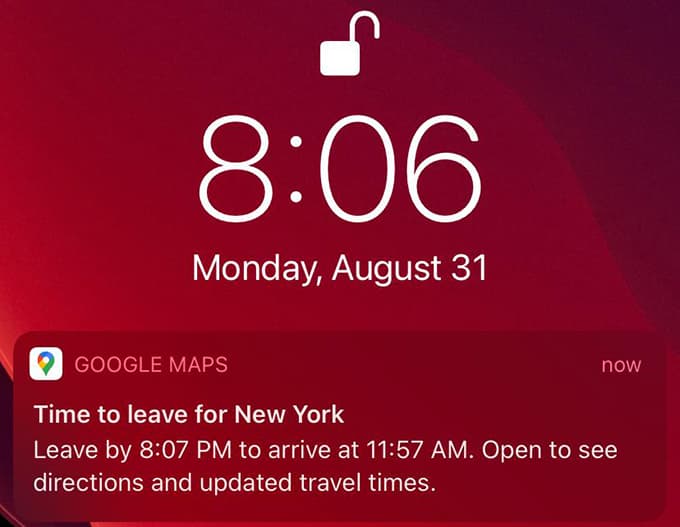 The new feature, that can Remind you to leave on time, in Google Maps is really smart enough to help you stay on top of your schedules. You can set reminders for as many trips as you want. Therefore, you can plan and schedule an entire trip using Google Maps app.