Why do you want to worry about your phone always. If you person love your iPod and always carrying with you to listen your favorite songs, then read more here, you can use your iPod as a phone and can be used in any conditions as an alternate solution for your mobile phone..

The iPod Touch 4th generation coming with inbuilt mic. If you have old versions, still you can call from it with a headphone and mic you can buy from apple or from your local store.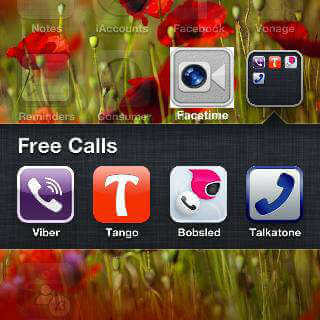 You can install any one or all these calling free applications in your iPod and from your apple store and it will help you to make free calls. You need a Wifi connection, iPod, and a headphone with Mic (for old iPods) to convert your iPod as a Phone.
See the all list of FREE applications that you can install on your iPod to make phone calls from your iPod.
Enjoy your iPod for Music and making free calls to your friends.