Memoji stickers on iPhone allow you to send stickers instead of emojis to express emotions and reactions in a better way. They are quite handy, but not always. In most cases, the emoji keyboard on iPhone will have the memoji stickers at first. If you find this difficult, you can turn off memoji stickers from the iPhone keyboard.
Let us see how to disable memoji stickers on the iPhone keyboard.
Disable Memoji Stickers on iPhone Keyboard
If you just don't like the memojis by their looks, you customize them from the keyboard itself. Still, want to get rid of memoji stickers from the emoji keyboard on iPhone? Follow the steps.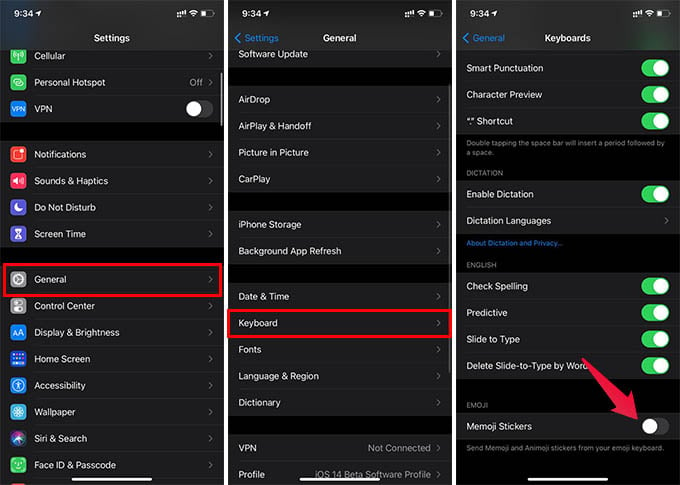 Open the iPhone Settings window.
Go to General settings.
Tap Keyboards option.
Scroll down and toggle off "Memoji Stickers."
Now, the iPhone keyboard will not show the memoji stickers when you switch to the memoji keyboard. In case you want to turn it on, go through the same steps, and enable memoji stickers on iPhone keyboard.