From buying groceries to visiting hospitals, the iPhone Reminders app helps you to organize your day effectively. It is also a handy tool for working professionals to keep track of important tasks and meetings. With iOS 15, you can also add Tags to the reminders which will help you to keep things organized easily.
In this post, let's see how to make use of Tags in Reminders.
What Are Tags on iPhone Reminders?
Apple's tags are not something new. It is your regular "hashtag", which is a label or keyword following a # sign. They are similar to the hashtags used in social media networks like Twitter, Instagram to find posts about a certain topic quickly. Likewise, you can also create Tags if you are someone who sets a lot of reminders. For example, you can add #work for reminders related to work or #shopping, #bills to keep track of your personal tasks.
Related: You Should Organize Notes on iPhone Using This Trick
Create and Add Tags to Reminders on iPhone
You can add tags to new as well as existing reminders. Before starting to create Tags, you need to make sure that the Reminders app is synced to your iCloud account. Otherwise, you won't be able to add and use Tags.
Tap Settings from the home screen and tap your name in the Settings screen.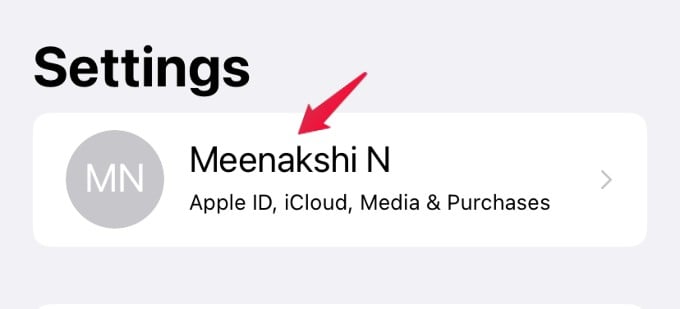 In the Apple ID screen, tap on iCloud.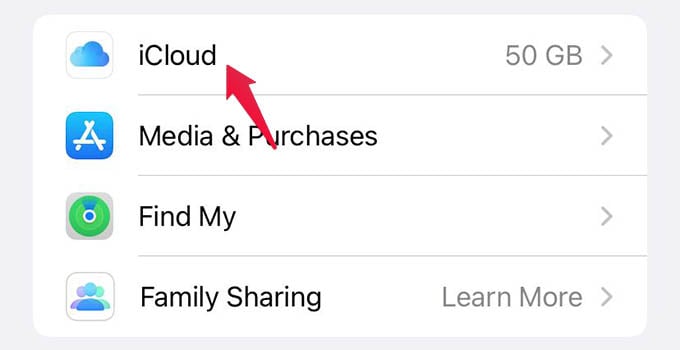 Then, scroll down and make sure the switch for Reminders is set to ON (green).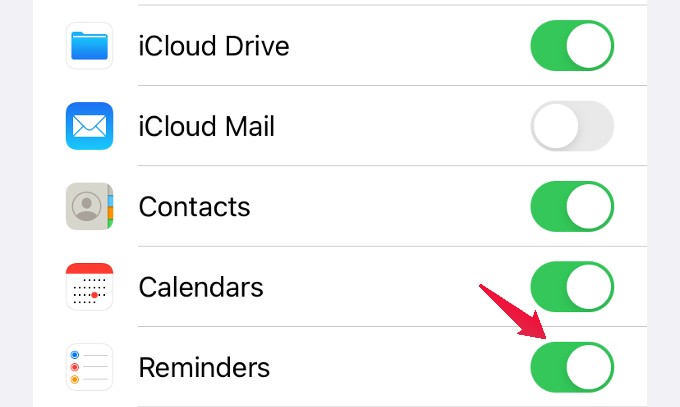 Now, let's see how to add tags to reminders.
Launch the Reminders app on your iPhone and tap on the New Reminder located at the bottom left of the screen.
In the screen titled New Reminder, add a Title for the reminder. If you need a hint, you can add that in Notes.
Next, tap on the # icon located above the keyboard. Then, your cursor will be pointing below the title. Enter the keyword for your tag and tap Add located on the top right.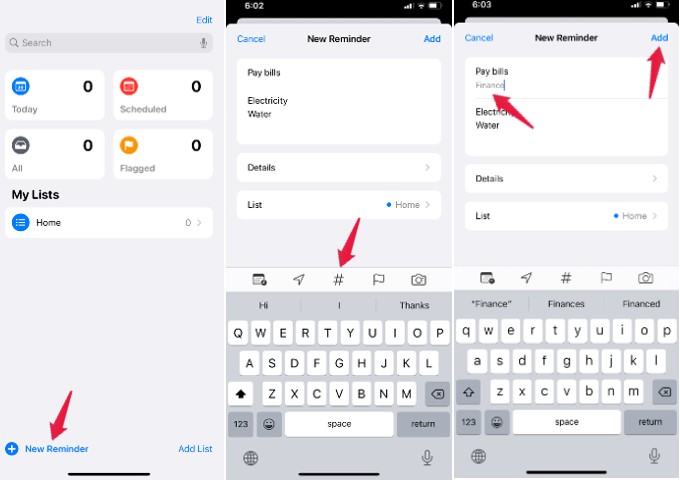 That's it. You have successfully created a tag and added that to your reminder. And, you can see new section Tags listed on the Reminders app.

Related: How to Set a Time for Showing All-Day Reminders on iPhone
Add Tags to Existing Reminders on iPhone
Do you wish to organize the reminders you had created earlier? Well, you can add tags to the existing reminders in two ways. Let's see how to do that.
Open the Reminders app and navigate to the reminder you need to edit. Tap the Information icon (i) that appears on the right.
In the new screen, tap on the field Tags and add the existing tag or create a new tag. Then, tap Done to save the changes.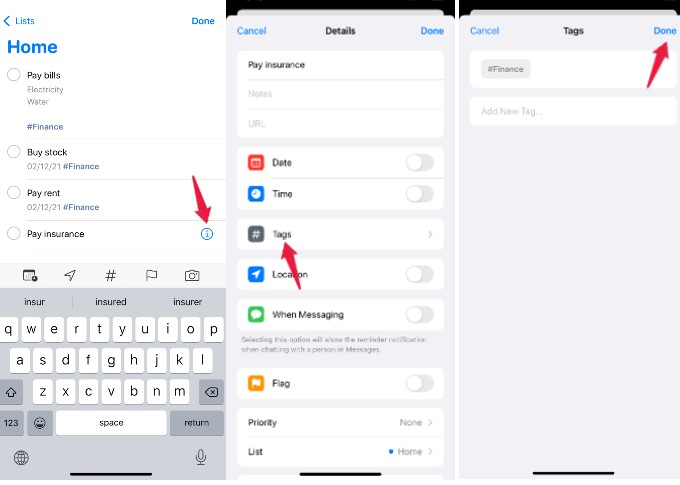 Alternatively, instead of tapping the (i) icon, you can just tap the # icon displayed above the keyboard and add the tag.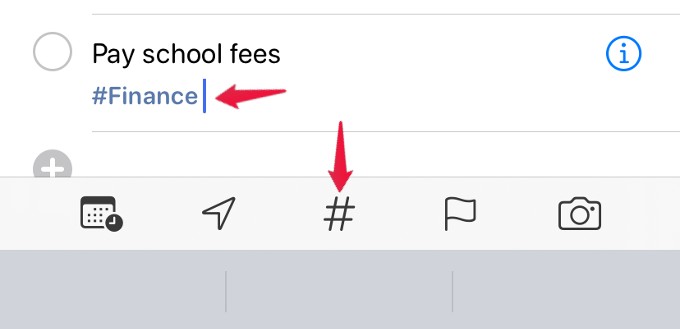 Easily Find Reminders with Tags
The real benefit of using tags comes when you need to take a look at reminders in a specific category. If you have set up lots of reminders, tags will help you to quickly go through the lists.
Let's say you want to view all the reminders with a particular tag. (eg. #finance). Open the Reminders app and simply tap on the Tag name you wish to view.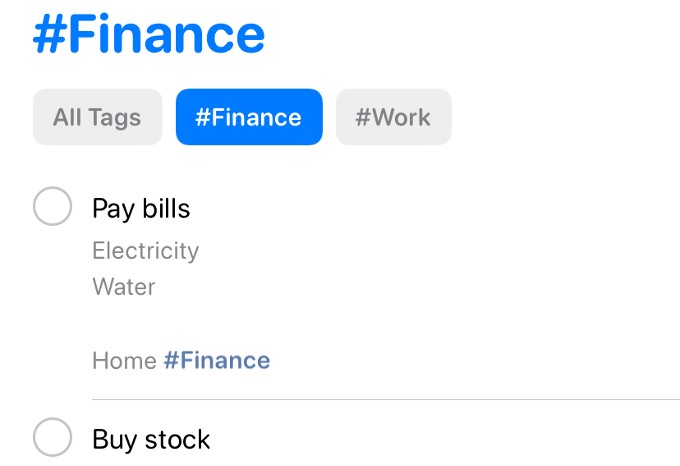 In the new screen, you will see the list of all reminders created under that tag. Here, if you tap All Tags, it will display all the reminders that have tags. Plus, you can see the names of all tags you have created. By tapping on the tag name, you can view the reminders listed under that.
Well, if you are someone who is a heavy user of Reminders, then definitely Tags will help you a lot to save time.