While sharing a photo or a file from your iPhone, you might have noticed a list of contacts appearing as circles on your screen. These contact suggestions are annoying sometimes and sometimes a hindrance to our privacy. If you do not like the contact suggestions on the iPhone share sheet, you can always get rid of them.
Though some people might find these default suggestions useful, they might be annoying for some others. In this post, let's see how to remove contact suggestions from iPhone Share Sheet.
Remove Contact Suggestions from iPhone Share Sheet
Even though the display of contact suggestions while sharing files might help to quickly select your contact and save time, it can be disturbing at times. For example, you might end up sharing something accidentally with someone in the suggested contact list by mistake and regret it later.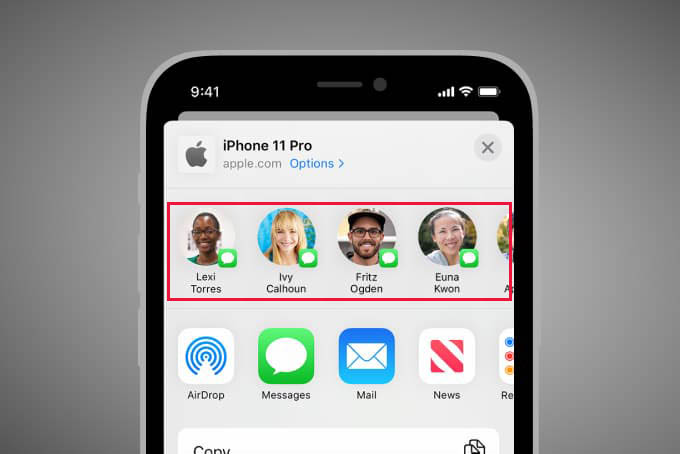 If your iPhone shows your iMessage contacts and WhatsApp chats as above, it has an easy option that lets you disable these suggested contacts. Let's see how to do that.
Tap Settings on your iPhone. Next, scroll down and tap Siri & Search.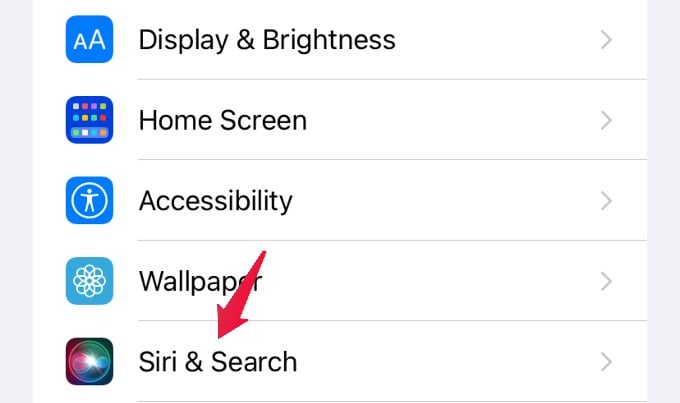 From the next screen, scroll down to the title SIRI SUGGESTIONS. In that, toggle off the option Suggestions when Sharing and make sure the icon is greyed out. (By default, this field is enabled and you will see a green-colored icon).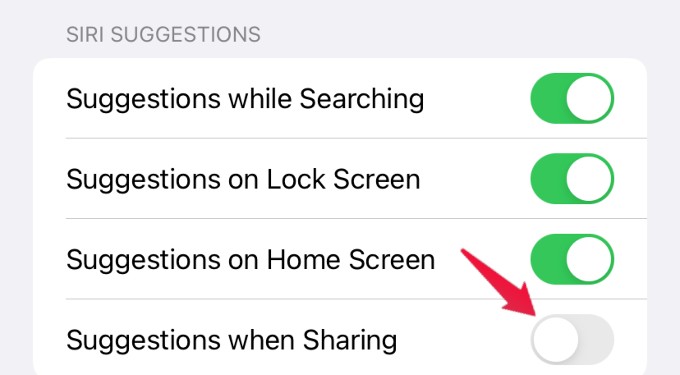 Now, if you tap the Share icon to share a photo or file with someone, you will not see the contact suggestions anymore. Instead, you will see only the app icons and other actions.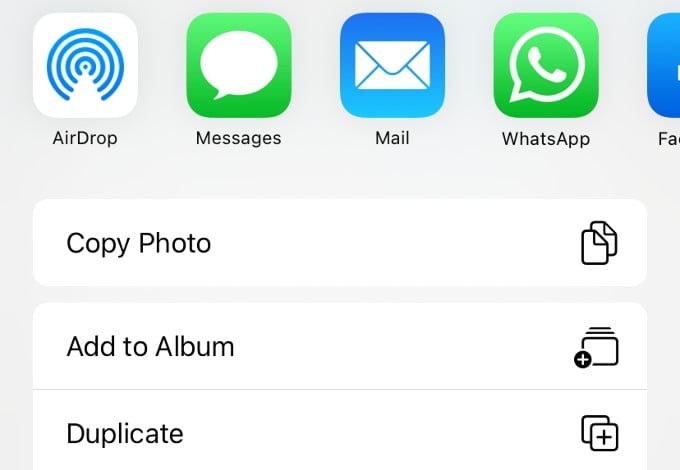 Related: How to Schedule Notifications for a Specific Time on iPhone
Though this is a small setting, it will definitely bring peace of mind for you if you are looking to remove the contacts shown in iPhone Share Sheet. Since the Siri contact suggestions include the contacts your text and call mostly, it would be embarrassing too sometimes. Anyway, we hope you found a way to solve it.