One of the major issues with messaging apps like WhatsApp, Signal, Telegram, etc., is that they reduce the photo and video quality when you send directly. This compression helps them to send images quickly but will reduce the clarity and detail to a large extent. If you have been wondering how to send photos without losing quality in Signal, here is our guide.
Let us see how to send photos and videos in Signal without losing quality.
Send Photos and Videos as Files in Signal
Sending photos and videos as the document is the best way to send images and photos at the highest quality. Document option in Signal is not just for sending PDF files and documents. You can send photos and videos in Signal with the original quality by sending them as document files.
Related: How to Disable Contact Joined Notifications in Signal App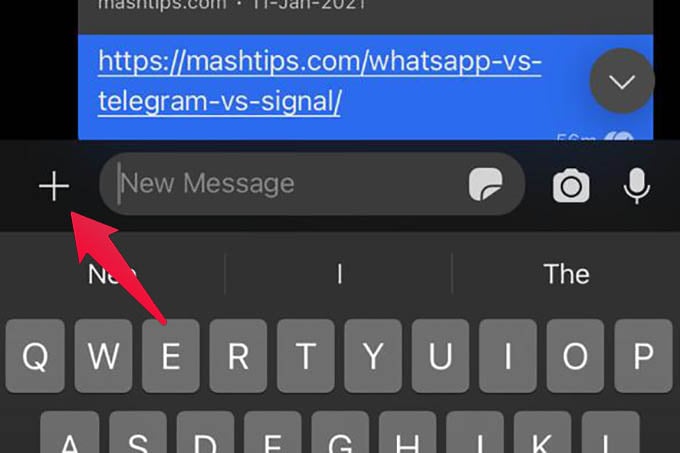 Open a chat or group chat in the Signal app.
Tap the "+" icon on the bottom left edge.

Choose the "File" option.
From the popup menu, select "Photo Library."
Choose your photos and videos from the camera roll and send them.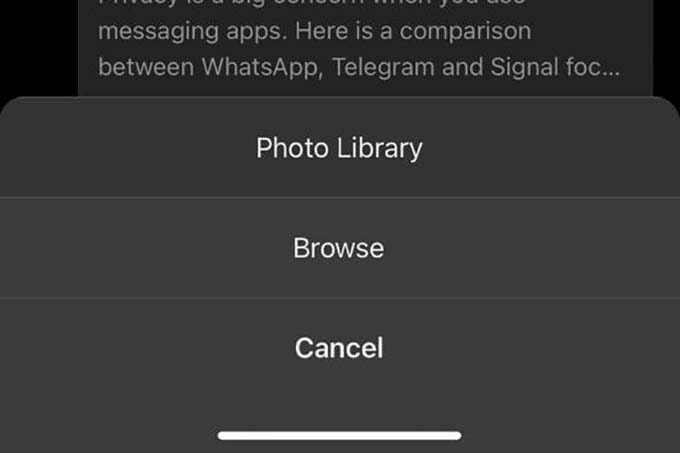 When you send photos and videos as file documents in Signal, they will be sent like normal photos/videos. But in reality, they are not really compressed or converted to low quality. The receiver will be able to get the images in high quality.
When you send normal photos, instead of files, Signal will trim down the image quality, resolution, and file size.
Related: How to Add Members from Another Group in Your Signal Group
If you have photos saved in your Files app, you can also choose them and send them using Signal. You can thus send photos and videos in Signal without losing their original quality and file size. Also, sending photos as files will keep all the metadata and color profiles as is for them.