Windows do not allow you to set a GIF profile picture. But like many things on Windows, this too has a workaround. So, let's see how to set animated profile pictures on Windows 11 and Windows 10.
Let's begin.
Set Animated Profile Picture on Windows
A GIF, or animation, is simply a series of images that get played out one after the other in a loop. That's pretty much what a video is. Albeit, it's a different file format and does not necessarily play in a loop. GIFs are usually heavily compressed to make the file size smaller, which is why you may have noticed a decline in quality when compared to a video.
Related: Windows 11 Task Manager Looks Old and Boring? Replace it with this New Design
The first thing you need is obviously the video that you want to set as your profile picture. The the video should be in MP4 format. If you do want to use a GIF from one of the popular GIF-sharing websites, you can always convert it into an MP4 video.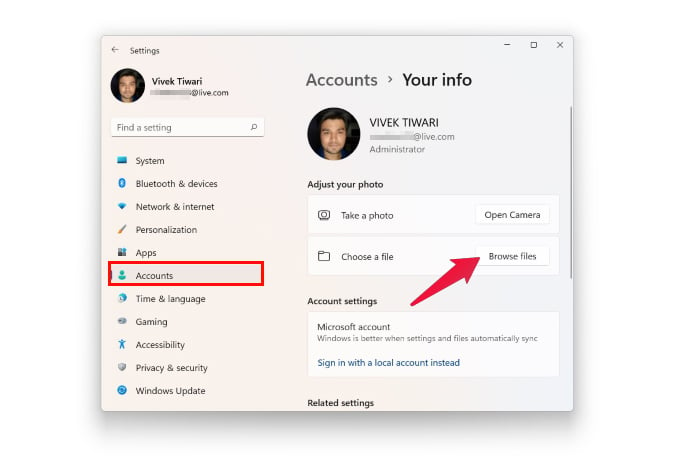 Go to Settings from the Start menu or press Windows + I on the keyboard.
Click Accounts on the left column on Windows 11. On Windows 10, you can find it right on the page with all other categories.
Next, click on Your info.
Click on the Browse files button. On Windows 10, it's labeled as Browse for one.
In the file explorer window, navigate to the folder that the video is stored in.
Type the exact name of the video file with the extension in the File name field. For example, profilevideo.mp4.
Then click on the Choose picture button.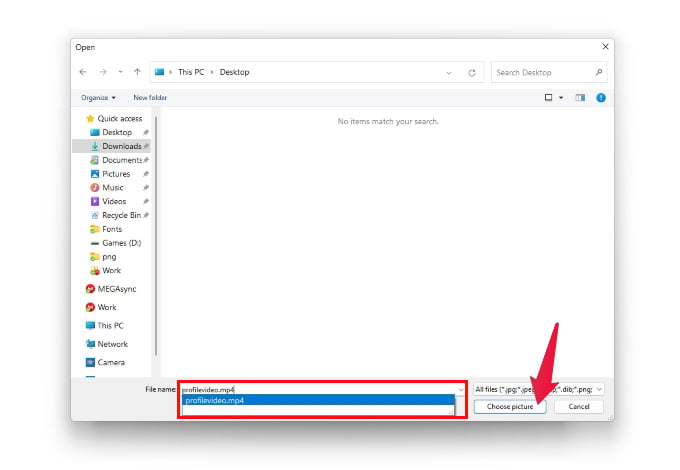 The reason you need to type the name of the video file is that the explorer will only show you image files, not video files. Therefore, you cannot really select it with the mouse. Windows do not officially support setting animated profile pictures, after all.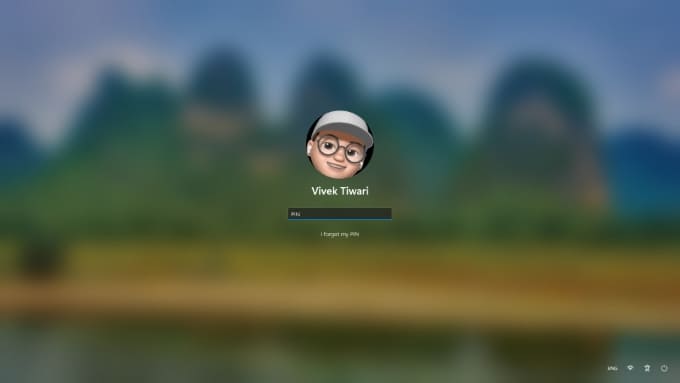 Related: How to Enable or Disable Windows 11 Startup Sound
If you're trying to set an animated profile picture anywhere, ideally it should be a GIF. However, on Windows 11, with a workaround, you can set a video as your profile image. Unfortunately, this does not let you set GIFs as a profile picture. But you now know how to set a video as your animated profile picture on Windows.