Samsung Secure Folder is an encrypted space on your Samsung phone where you can store media files like images and videos, files, but also apps. No one but you can access this data and while the idea is neat and cool, it is only available on Samsung phones which contain the proprietary Knox framework.
So, how do we replicate some of the features and security of Samsung Secure Folder on smartphones by other OEMs? What are some good and viable Samsung Secure Folder alternatives?
Samsung Secure Folder Alternatives
We may use some of the third-party apps available on the Play Store to gain similar features, privacy, and even security.
Let's begin.
1. Parallel Space
A lot of apps still don't allow users to sign in to multiple accounts on the same device. Some like WhatsApp are only starting to warm up to the idea recently. Others are lagging behind.
Parallel Space will instantly create a clone of your original app allowing you to sign in to two accounts with the same app. For example, two Facebook accounts where one is personal and the other is public. The same goes for gaming apps where you can play using two separate accounts simultaneously without having to sign out and back in.
Related: How to Create File Shortcuts on Android Devices?
You can choose to lock the cloned apps in a secret space that only you can access using a password or pattern lock or biometrics. To keep things discreet, the Parallel Space is hidden behind an app icon that can be customized to look like something else, for example, a calculator.
Download: Parallel Space
2. Second Space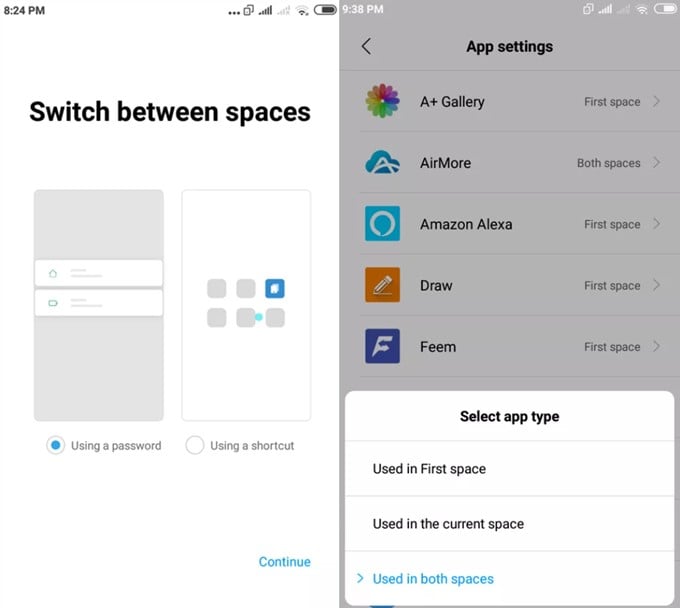 Do you know what is better than cloning apps to create and hide your other life or using Samsung's Secure Folder feature? Cloning the entire smartphone. Xiaomi phones come with a feature that every smartphone manufacturer should adopt. It's called Second Space.
What it does is creates a partition, a space, where you can create a new user account. Both the space are separate so no data is shared, however, you do have the option to move data and apps from one space to another. Some examples can be contacts, apps, data, and files.
The first time you open Second Space, it will feel like you bought a new phone with nothing set up. You will need to set wallpaper, icons, themes, launcher, and even settings. Think of it as a completely new phone but on the same phone.
That means you can also set different pins, patterns, or biometric locks to unlock Second Space on Mi phones. Second Space is the best way to separate your two lives but encryption is something that it lacks.
3. Shelter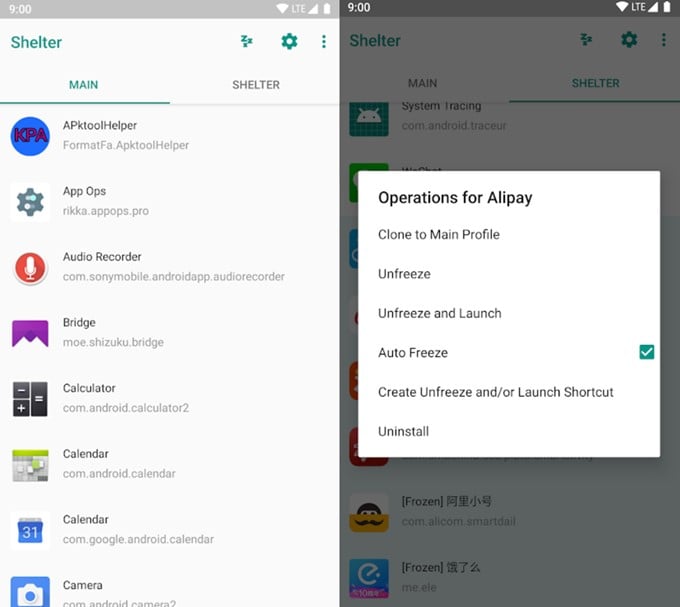 Shelter is a free and open-source app that was designed to help users sandbox Android apps. Android comes with a built-in feature called Work Profile where you can create two profiles. But that feature is not available as companies like Samsung like to customize the user experience and offer their own solutions in an attempt to capture user data.
Shelter requires Device Admin access in order to isolate apps and sandbox them. Simply open the app and follow on-screen instructions to give necessary permissions and create a work profile.
Once set up, you can clone any app into Shelter to run it in an isolated environment. You can also clone the Play Store app itself and then use that to directly install fresh copies of the app in the sandbox.
Shelter will shelter or protect you from apps that are after your data or trying to infect your smartphone.
Download: Shelter
4. KeepSafe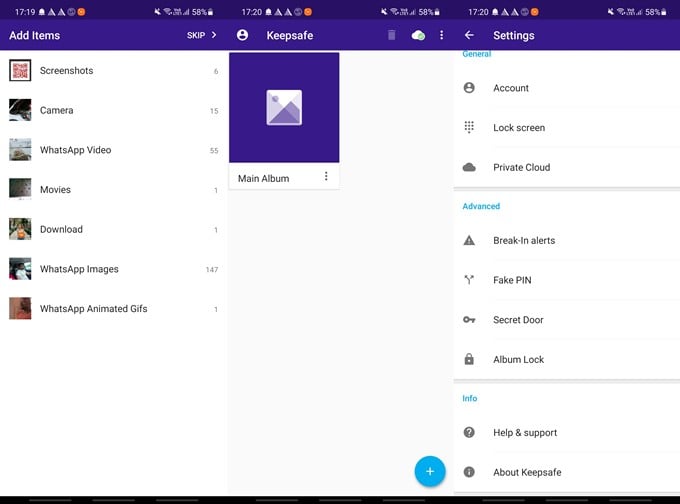 KeepSafe was designed to protect your personal photos and videos specifically. It does one thing and does it well. KeepSafe is popular and easy to work with. There is hardly any setup process involved.
Simply select the photos and videos in the Gallery app that you want to transfer to KeepSafe and you are done. Once transferred, you may delete them from the Gallery app.
Another key feature is the ability to sync these photos and videos in encrypted form using Private Cloud storage.
KeepSafe works on a freemium model where certain premium features like fake pin, break-in alert, and ability to create and lock albums separately are locked. Comes with a yearly subscription that costs $23.99.
Download: KeepSafe
5. OneDrive Vault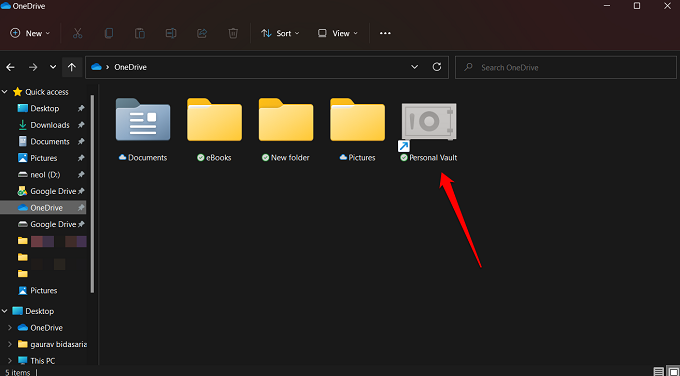 Microsoft recently added a new feature to its cloud storage solution called the Personal Vault. It's an encrypted area on your device where you can store documents, files, photos, videos, and pretty much anything, except apps. Because it is part of OneDrive, Personal Vault and all its contents will be synced across devices.
OneDrive's Personal Vault is safe, encrypted, and accessible from anywhere. It is governed by the same storage plans and pricing as OneDrive. But you can't store more than 3 files in the free version.
Related: 6 Must-Have Apps for Android from Microsoft
Wrap Up: Samsung Secure Folder Alternatives
There is no one solution fits all app here but using a combination of these services, you can achieve a similar feature. The good news is that Samsung's Secure Folder only works on Samsung but OneDrive's Personal Vault and Shelter works on every Android phone. In fact, OneDrive works on the web, desktop, and Apple devices too.